Traditional high school models limit access to the Ontario Curriculum to students residing within the province of Ontario. Ontario Virtual School brings the Ontario curriculum to you!
Ontario Virtual School is based in Toronto, Ontario, and offers courses to students living and studying within and outside of Ontario.
I am a Canadian Student Looking to Enter the OSSD System from Another Province: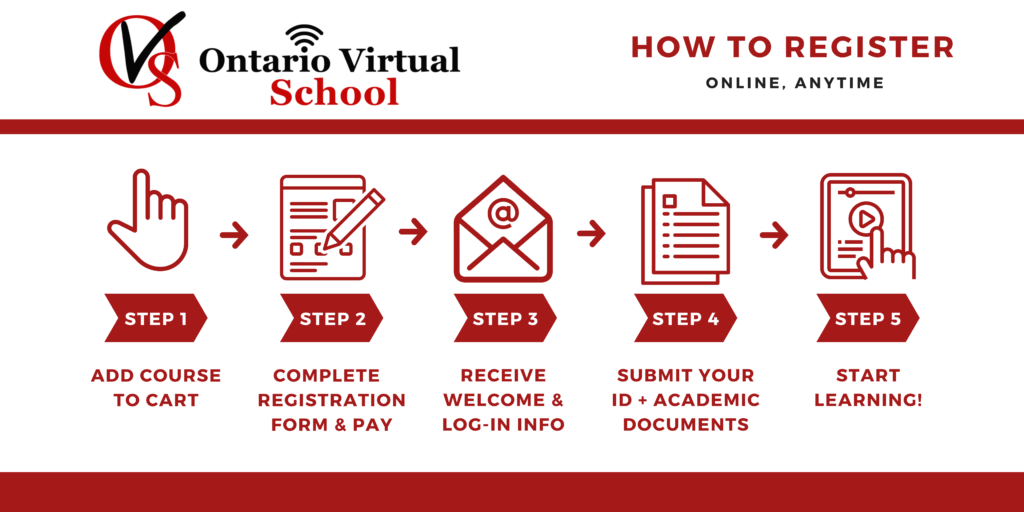 Once you have registered, please email the below documents to [email protected] for further counselling:
– Identification: a copy of your passport, driver's license, health card or other government-issue photo ID
– Academic Records: Your transcript from your current or previous school so we can confirm your prerequisites, and grant equivalencies towards the OSSD (if you are looking to graduate through OVS)
I am an Existing Ontario Student Looking to Continue the OSSD System Out-of-Province: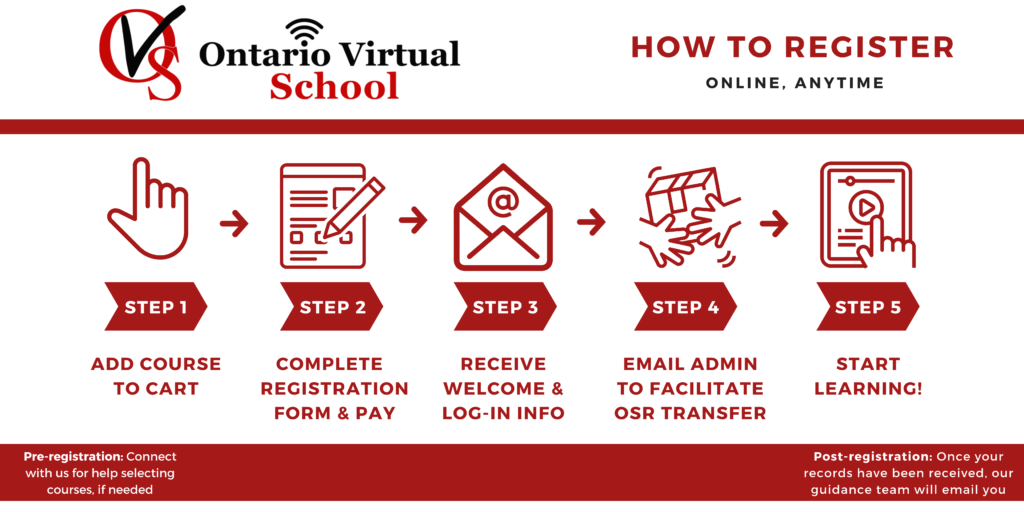 If you are looking to have OVS manage your Ontario Student Record while you are living outside Ontario, you would need to be registered as a full-time student (3+ courses). Once you are enrolled in at least 3 courses, please contact our administration so we can request your existing school records from your previous Ontario school.
Why study the Ontario Curriculum?
The Ontario high school curriculum has been rated as a top performer among all the provinces, ranking high on both education and skills. Ontario is "a leader in Educational Attainment", with Ontario students less likely to have inadequate reading, math, and science skills, in comparison to other Canadian provinces. Post-secondary participation rates are also high among Ontario students.
With OVS, students living or moving cross-country retain access to one of the best-ranked provincial curriculums.
Benefits of the Ontario Secondary School Diploma
The Ontario Secondary School Diploma is accepted by all Canadian post-secondary institutions, and is recognized internationally as well. For students applying to one or more of Ontario's 22 highly esteemed universities, the application process is more straight-forward for students with an OSSD. Students applying to an Ontario university with an OSSD, regardless of what province it was earned in, do not need to convert course codes or jump through additional hoops to meet admissions requirements.
Cross-Provincial Equivalencies
High school course curriculums and naming conventions differ in each province. However, they are all comparable. This chart reflects credits commonly deemed as equivalent across the Canadian provinces and territories for key Grade 12 courses. This chart is by no means not exhaustive and is intended as a reference only. Please contact the OVS Administration for clarification on acceptable subject equivalencies.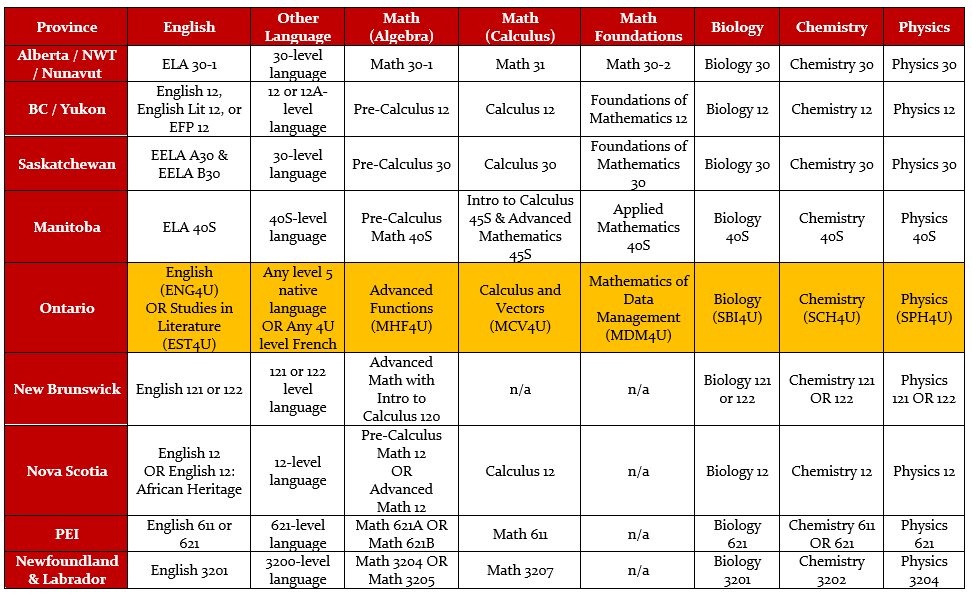 OVS has helped many students achieve their academic goals while living outside of Ontario!
Here are a just a few of their stories: