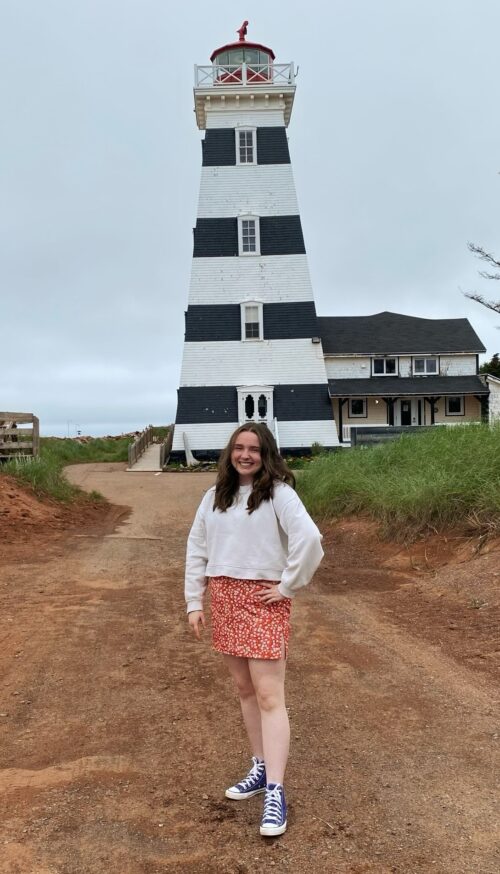 Macy Bailey is a Grade 11 student who recently moved from Southern Ontario to West Prince, Prince Edward Island. Determined to continue her pursuit of the Ontario Secondary School Diploma, Macy enrolled with OVS to continue her Ontario studies from the east coast!


We checked in with Macy to see how the adjustment to full-time online studies is going for her. Here's what she had to say…
Why did you decide to register with OVS as a full-time student?
The education here on PEI isn't the same as in Ontario. I enjoy a bit more of a challenge so moving here but getting to keep my Ontario education has been good for me.
As a full-time student, how many courses do you prefer to work on at a time? What factors influenced your scheduling decisions?
I usually take 1-2 courses at a time. I do really well with making my own schedule and routines and am usually way more productive when doing so.
How do you maintain balance between your academic, social, and extracurricular pursuits?
Maintaining balance is super important. Due to COVID-19, a lot of my extra-curricular activities have been moved online and because of my recent move to Prince Edward Island from Ontario, I have been keeping in touch with my friends virtually. So, getting to do my school, activities, and talking to my friends all online has made balance easier than before. I have a choice to do it all whenever and wherever. I also enjoy music and even play the drums in my spare time.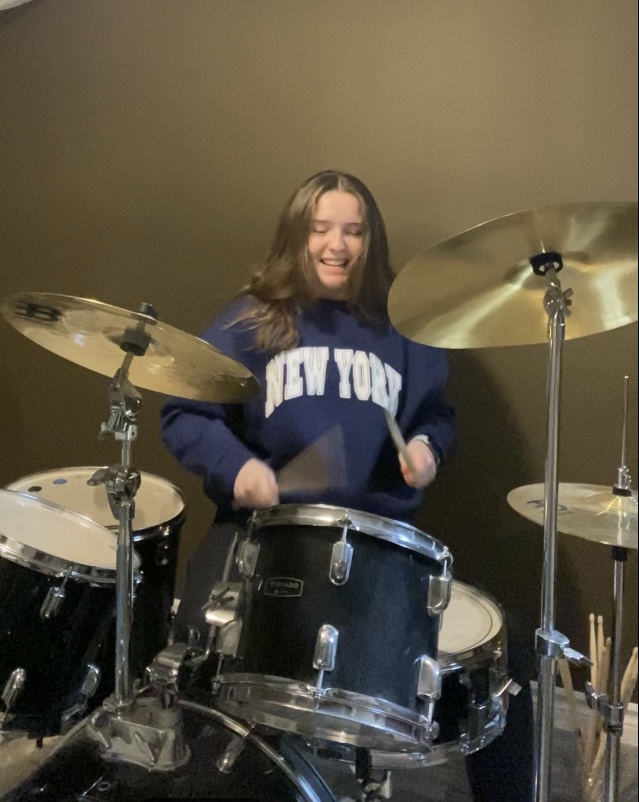 How have OVS faculty supported you as a full-time student?
OVS has been awesome so far! At the beginning of the 2020-2021 school year, I started e-learning at a different virtual school. I soon found there were not enough courses I was interested in. When I found OVS, I realized how many interesting courses I could take. In each course I've taken so far, the teachers have been great! They give good feedback and have been able to help me through some tough lessons.
What are your favorite parts of learning with OVS?
My favourite parts of learning with OVS are the learning setup and course selection. I find the interactive lessons a lot of fun, and I can take notes in much more detail. Like I've said before, I love the course selection! There are so many courses to choose from.
What aspects of the OVS model stand out to you?
The aspects that stand out to me the most are the Test Centre and the Lessons. I like how the tests are printable instead of electronic. The lessons are formatted in a very understandable way and after you click on a lesson, it checks it off for you! So, you know what ones you have done and what ones you haven't yet.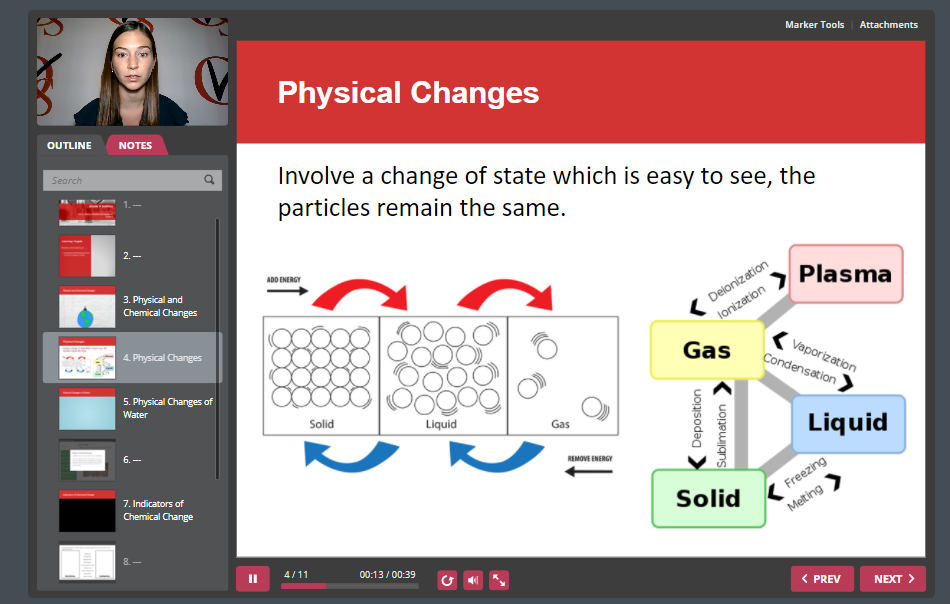 How does your OVS experience align with your expectations of what e-learning would be like? How does it compare to a day school experience?
After having my first taste of e-learning, I realized how much I liked it. OVS is everything I expected with e-learning, but much easier. I find OVS is very simple to navigate. Learning virtually is much different than classic day school. You have to have a lot of self-discipline to learn this way, it can be easy to get distracted.
What advice would you share with students looking to take courses online?
Take advantage of your productivity! When you are feeling really productive, you would be amazed at how much great work you can get done.
What are your academic/professional intentions in the near future?
My intention is to attend college, which I can do sooner since learning with OVS has put me ahead in my studies. I hope to take a program involved with healthcare.