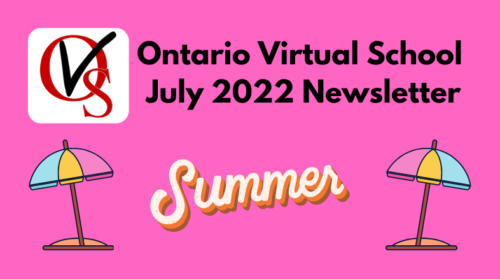 Our Grads Are Going Places
It's the end of another school year and many students have graduated and are ready to leave high school behind. However, that doesn't mean they plan to stop learning. OVS Graduates go to some of the top schools in Canada and this year is no different. The most popular programs among our grads are engineering, business, life sciences, computer sciences, kinesiology, forensic science and social sciences. Here are some schools our graduates have been accepted to this year: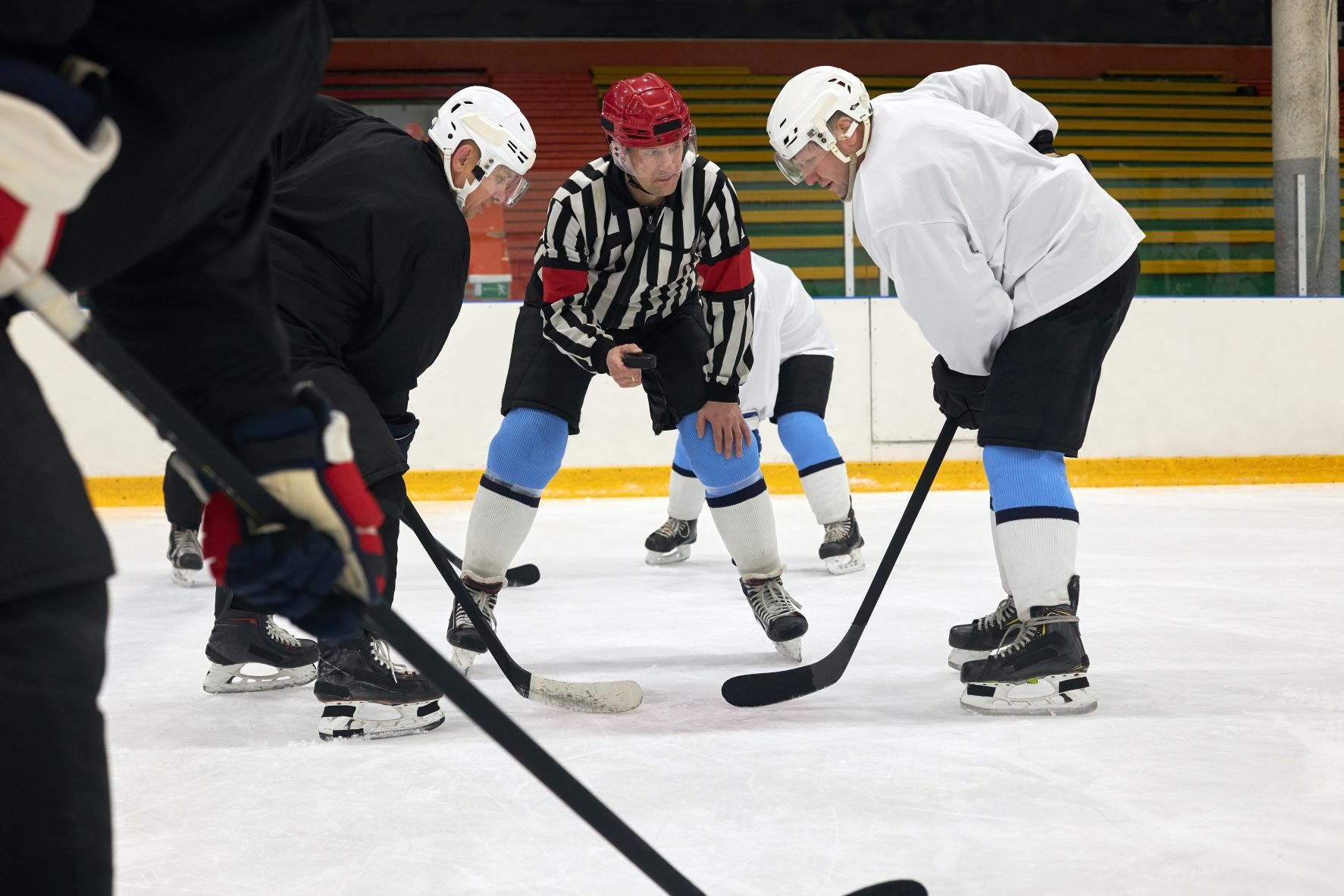 At Ontario Virtual School we are proud to help many athletes balance their education and their career. With traditional school systems, student athletes often struggle to keep up with both their education and their training. With OVS, athletes are able to build their education around their training schedule. They can excel in their athletics while also getting a high-quality education. We have tennis players like Adrian Catahan and Kirtan Patel, and baseball players such as Raphael Pelletier and Nicholas Dechamps who have all found success with OVS. We are also partnered with the Nordic Hockey Academy in Norway so that their student athletes can train in elite hockey and earn an OSSD.
We would like to congratulate the following recent Ontario Virtual School/Northern Pre-University graduates who were just drafted into the NHL. We are so proud of all you have accomplished and are happy to have been part of your journey to what we're sure will be an illustrious career.
Nathan Gaucher – 1st round Anaheim Ducks
Maveric Lamoureux – 1st round Arizona Coyotes
Noah Warren – 2nd round Anaheim Ducks
Tristan Luneau – 2nd round Anaheim Ducks
Patrick Guay – 4th Round Vegas Golden Knights
David Spacek – 4th round Minnesota Wild
Alexis Gendron – 7th round Philadelphia Flyers
Taking Upgrade, Repeat, or Required Courses Over the Summer
Perhaps you're a student who wasn't able to graduate with your school because you didn't pass a course or were a few credits shy. Maybe you have an acceptance to a post-secondary school in the fall but you're still missing an essential prerequisite in order to attend. OVS can help! Students are able to sign up and complete summer courses in as little as 3 weeks, making is easy to reach important deadlines.
Some students may have graduated and have all their credits, but they need to boost their marks in certain courses in order to meet their post-secondary requirements. At OVS, we have a wide range of Upgrade Courses that students can take to improve their marks.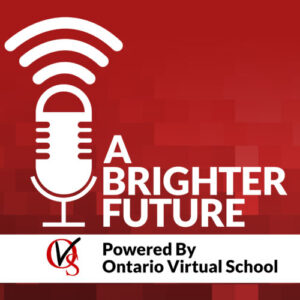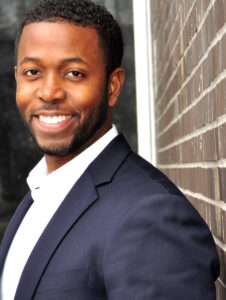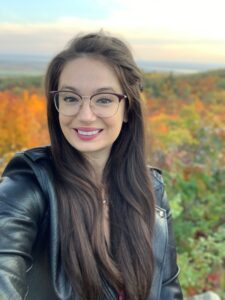 In this episode Alicia Cuzner and Dwayne Matthews will discuss what an IEP is, and the misconceptions behind IEPs. Our hosts unpack the challenges of getting an IEP made, as well as the stigmas behind IEPs and learning disabilities. This episode also includes a Post Secondary Spotlight on the University of Toronto, Mississauga Campus, and an interview with the U of T Diversity Recruitment and Admissions Officer, Oje Izerein.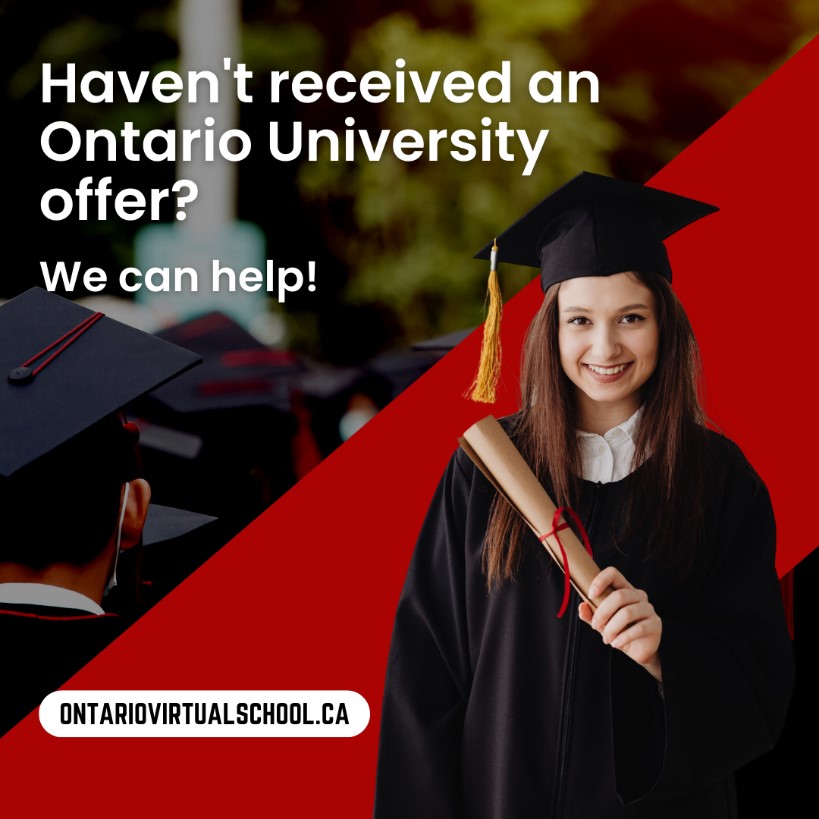 OUAC Admission Information Services
You can connect with our Guidance Department to get assistance with OUAC Admission Information Services (AIS). We will coordinate with OUAC to help you find programs that are still open and accepting late applications. If you did not meet the marks requirement, you can take or retake a course with OVS over the summer and complete them by the end of August in order to meet late application deadlines. 
So, if you didn't get accepted to university with the first round, there is still time to be accepted into a post-secondary program for this fall!