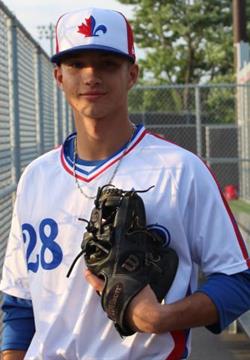 OVS Graduate becomes Kansas State Baseball star
The life of an athlete is challenging. Not only must athletes continually train their bodies and work to improve their strategies, they must also balance these expectations with the responsibilities of regular life. For young athletes, this includes getting a good education. In fact, in the world of elite high school athletics, attending a prestigious post-secondary institution, and playing for one of their teams, is a primary goal. Yet, earning the grades to make it into one of these post-secondary institutions is a difficult prospect, especially when athletic training and competition can often interfere with a regular school schedule. This is one of the key reasons why so many aspiring young athletes, like Raphael Pelletier, enroll with Ontario Virtual School.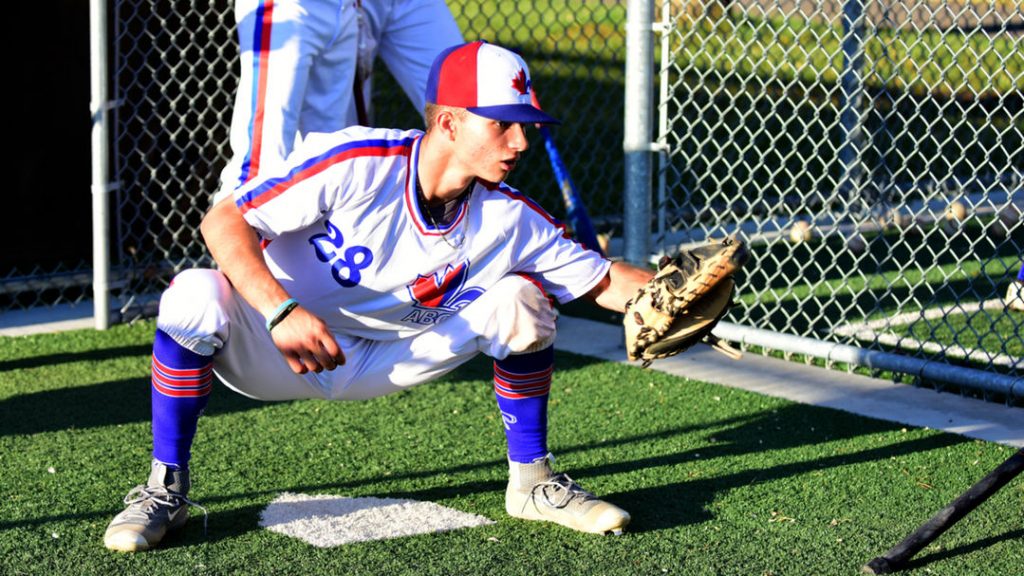 As a Grade 12 student and elite baseball player, Raphael Pelletier – like many young athletes – found it difficult to balance his training with the demands of attending a day school on a regular schedule. In searching for alternatives, he discovered Northern Pre-University, a high school specifically designed to cater to the needs of students pursuing athletic dreams. To ensure the kind of flexible schooling options athletes require, NPU has partnered with Ontario Virtual School, who allow students to create their own schedule and complete their high school studies entirely online.

Among the many advantages of OVS's fully online program is the ability to study from anywhere in the world. With this, Raphael was able to travel far and wide to games, practices and try-outs, without taking time away from school. And, with OVS's custom-designed Learning Management System, all classes are pre-recorded, allowing students to watch them whenever they like, progressing through the course at their own pace, with OCT-certified teachers available to assist throughout the course via email. This flexibility allows students like Raphael the ability to focus on things other than school when his schedule demanded, then move through content quickly during off-seasons or travel time.
"OVS taught me to effectively manage my time between school, baseball and my personal life. It also helped me transition to university, where some of my courses have an online component."
As a full-time student with OVS, Raphael had his pick of elective offerings, such as International Business, Environment Resource Management, and Challenge & Change in Society, while earning his university-required credits, like Grade 12 English and Advanced Functions. Upon completing all the requirements for the Ontario Secondary School Diploma, Raphael was issued his official diploma this summer, without ever having to sacrifice his athletic training.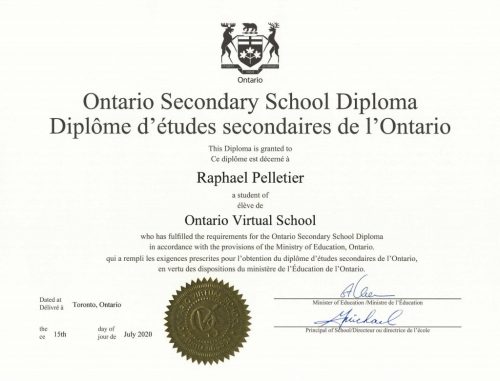 With this internationally-recognized diploma under his belt, Raphael was accepted into Kansas State University, and was awarded a spot on their 2020 Fall Baseball Roster.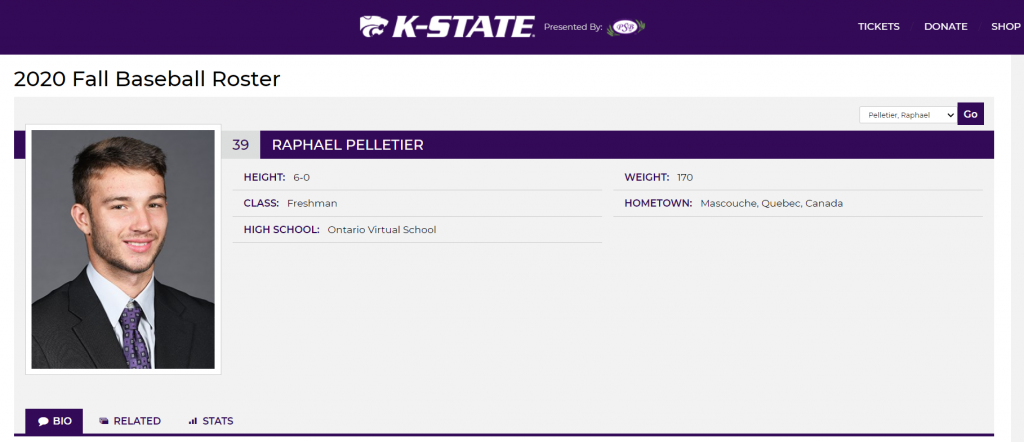 Congratulations Raphael – we wish you continued success in your bright future!