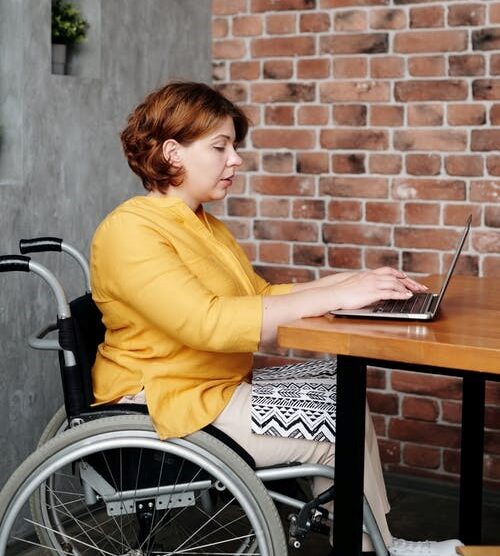 Education is one of the most important determinants of a person's access to opportunity throughout life. As such, schools are necessarily dedicated to increasing accessibility to students of all backgrounds and abilities. Of course, some students need additional accommodations to access or truly benefit from education.
In fact, there are a wide variety of exceptionalities that can make traditional brick-and-mortar education less than ideal. Whether it is a physical disability that makes attending in-person classes difficult, or an ongoing struggle with one's mental health that is heightened by the social context of school, sometimes a simple change in learning format or environment offers new hope. In many cases, these students thrive with the added flexibility of online schools like Ontario Virtual School.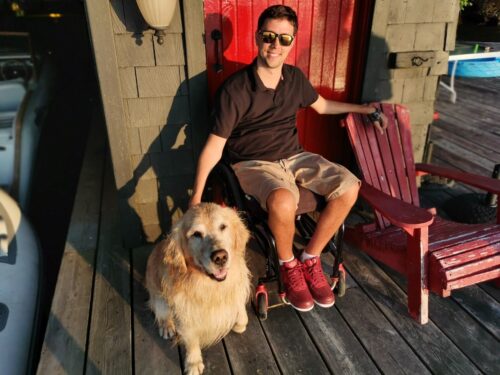 "Because of my disability, attending class is tricky for me to do, so I really enjoyed the freedom of attending class from home whenever I got some free time." – Scott Wollin, OVS Student
Access your school from any location
For students, like Scott Wollin, who have trouble regularly attending a traditional school building, OVS's learn-from-anywhere model eliminates this barrier. Lessons can be watched from wherever the student happens to be, without concern over reaching a specific place at a specific time. Whether it is mobility issues, frequent medical appointments, or social issues that prevent a student from feeling safe or comfortable in a traditional classroom, being able to attend class from the setting of their choice is undoubtedly the biggest benefit of online learning!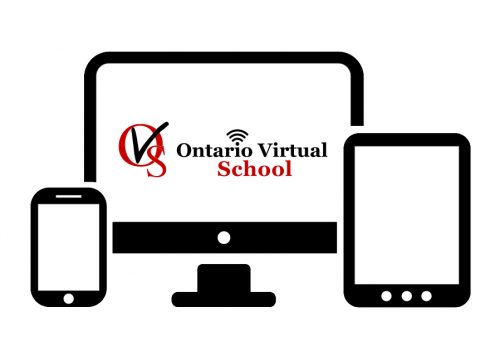 Multimedia experiences
Different students learn in different ways, and while some students may learn most effectively in a traditional school experience, that may not be the case for all students. This is why multimedia experiences are becoming more and more popular in schools.
At a designed-for-online school like OVS, these multimedia experiences form the basis of the learning experience. As such, they are constructed with great care and expertise, taking advantage of all modern technology has to offer. For example, all our lessons seamlessly integrate both video and audio components, with the ability to pause or re-watch at any time, as many times as needed.
For students who may have issues learning from visual materials, a course built upon entirely digital resources means readings and assignments can easily be run through text-to-speech software. Conversely, auditory materials can be run through speech-to-text software for those who need such accommodations.
In these ways, the digital multimedia environment offers a multitude of presentation styles for the traditional learner, but importantly also allows students with exceptionalities an easy alternative to ensure consistent access to a quality learning experience!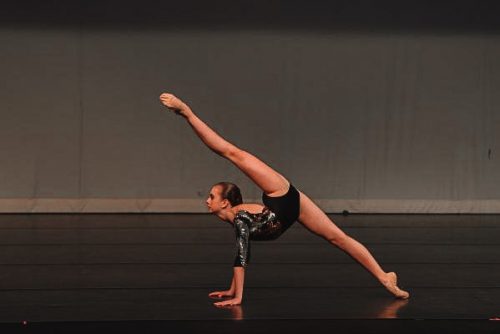 There are days where I only have a small window to complete schoolwork in between dance classes and some days where I have performances and competitions and don't have a chance to do schoolwork. Then, there are days where I have a block of time to accomplish as much schoolwork as possible to make up for lost time – something that wouldn't be attainable at a brick and mortar school. – Anna Turkington, Full Time OVS Student
More Flexible Schedules
There are countless reasons why a student may miss class, but what many attendance offices fail to recognize is how many of those reasons lie beyond the student's control. Missing school can be devastating to a student's understanding of material, to their grades, and to their future opportunities.
With asynchronous learning models, there is no such thing as a missed class. At OVS, all materials can be accessed at any time of day and on any day of the year. If a student can't attend class on a particular day, there's no issue – and no one they need to worry about reporting their absence to! Instead, they can simply return to their studies, and their communication with their teacher, the next time it suits their schedule. This means that if a student needs to take time away from school, they are free to do so, whenever and as often as they need. With up to a year of access to any given course, it's easy for online learners to stay on track.
But flexible self-scheduling doesn't mean students are alone! Our student success team will check in after 30 days of inactivity with gentle reminders and offers of support, but there is no obligation to return to your studies right away. In fact, our support team is happy to work with students one-on-one to design or custom study plans that suit their pace and schedule.
With this unparalleled flexibility, anxiety over missing class – and the resulting backlog of missed material – is avoided entirely. Instead, online learners are free to focus on their day-to-day lives, incorporating their education in as best suits their schedule.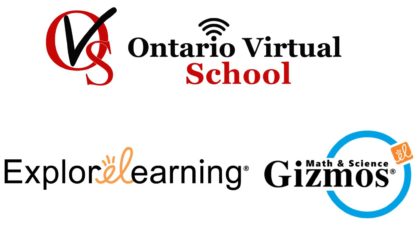 IEP Accommodations
For students whose needs extend beyond the above, Ontario Virtual School is dedicated to honouring IEP Accommodations to the best of our abilities. These Individualized Education Plan provide opportunities for students, parents, and teachers to work together to improve the quality and style of education to suit students with identified learning difficulties. Although IEPs are a part of public education and observance is not required by private schools, any OVS student with an IEP is welcome to send a copy of their IEP to their teacher and our administration to have accommodations implemented into their courses, wherever possible.
At Ontario Virtual School, we believe every individual should be offered equal access to high quality education, regardless of their age, ability, or background. This is one of the primary reasons OVS was founded over a decade ago, and in that time, we have continually renewed our belief in the importance of offering alternative options to fit the unique needs of an ever-diversifying world of learners.