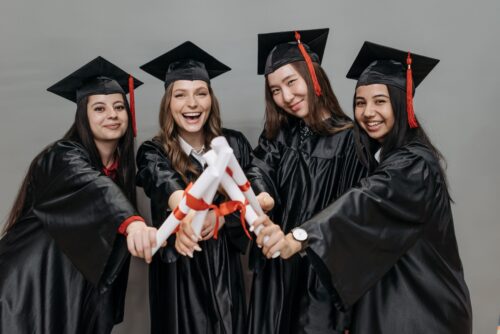 For those unfamiliar with the Ontario Secondary School Diploma, it can be hard to figure out which courses you need to take, how many, and to understand what pathways will lead you to the future that you want. At OVS, we want to make sure all our students understand their options and make the choices that are right for their educational goals.
All students pursing an OSSD must complete the following requirements to graduate:
Earn 30 credits
Complete 40 hours of community service
Complete the Ontario Secondary School Literacy Test
Once a student has completed all necessary requirements, they'll earn the OSSD. Now understanding what you need to do and knowing how to do it are a two very different things. In this article we'll break down the requirements, so you'll have a clear picture of how to graduate.
Students will earn 30 credits throughout their four years of high school. There is a full-list of required credits that students must take, 18 in all, while the remaining 12 credits are electives based on student interest and their post-secondary plans. How students structure their course requirements varies student to student. However, here is a typical break down of how students at OVS complete all four years of their OSSD.
This is just a general idea for one way a student would earn their credits. Students can adjust their course load, and even move around course requirements between grades.  For example, taking a Grade 9 or 11 course while in Grade 10. With OVS, you're able to structure your education in a way that is flexible and we're always happy to help make sure you're taking the courses you need.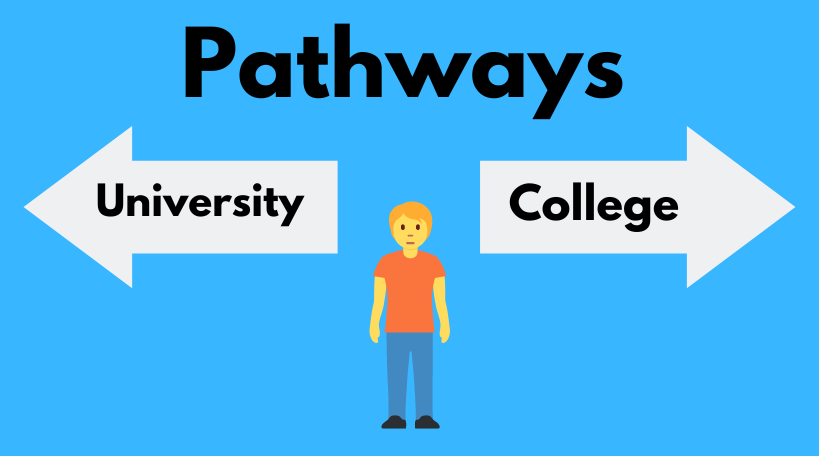 Another thing many parents and students struggle with is understanding how course levels and pathways work. For Ontario students, in grade 9 and 10 you can take Applied, Academic, or Open level courses. In Grades 11 and 12 you can take University, Mixed, College or Open level courses. Learning the difference and knowing how these courses work together will help student carve a path through high school and lead them to their post-secondary journey.
It all starts with where you think you might like to go for your higher education. Knowing whether you want to go to college or university is important when it comes to planning your high school courses. You also must factor in your own knowledge or skill level for certain subjects.
Let's look at students who might be planning to go to university. While different programs have specific course requirements, all Canadian universities will look at your top six Grade 12 U/M courses. To take University/Mixed level courses in Grades 11 and 12, you'll need to take Academic level courses in Grade 9 and 10, as these courses serve as prerequisites for classes in the upper levels.
If your plan is to go to college, you'll want to take either college or mixed level courses when in grade 12, which means taking the Applied or Academic level courses in Grades 9/10.
It's okay if you're not sure where you want to go after high school. If you choose one pathway and find out that it's not going to work for you, it's possible to adjust along the way. But having a plan can help make it easier to organize your courses and pick the stream that's right for you.
Ontario Secondary School Literacy Test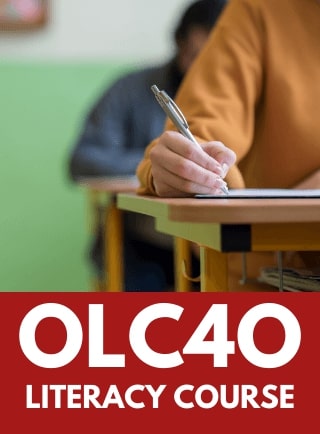 Beyond taking necessary credits, students will need to successfully complete the Ontario Secondary School Literacy Test (OSSLT). This is a written test offered once or twice a year that most students write in Grade 10. Due to COVID, the requirement was waived for students graduating this year. However, it has now been reinstated as a graduation requirement.
If students are unsuccessful in passing the test, don't worry there is another option. At OVS we offer the Ontario Literacy Course (OLC4O). Students are able to take this course if they've failed the literacy test and need to find another option to meet the requirement.
Now you should have a clearer understanding of the requirements to earn the OSSD. At OVS, we strive to ensure all of our students, both local and international, understand exactly what they need to graduate and do everything we can to ensure their success.