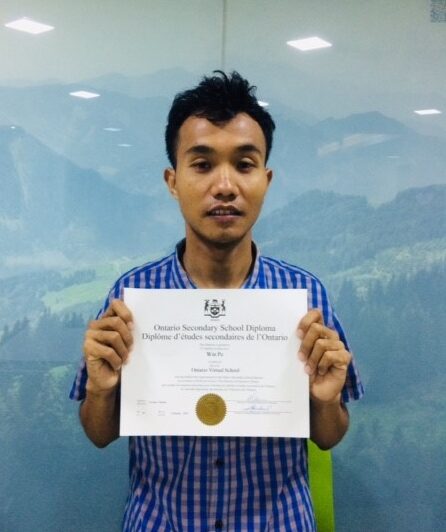 An Ontario Secondary School Diploma is one of the most well-respected secondary school diplomas around the world. Not only can an OSSD help students earn acceptance into many worldwide universities, but it is extremely useful for students who want to earn acceptance into Canadian universities.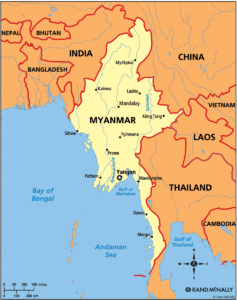 As a mature student in Myanmar, Win Pe saw these advantages and decided to work towards earning a Canadian high school diploma. However, he didn't want to leave him home country of Myanmar just yet, which complicated this dream. Thankfully, he discovered Ontario Virtual School, which would allow him to earn an OSSD all the way from Myanmar.
Win graduated with his OSSD in February 2021. We reached out to have him share a little about his experience with OVS, and he was kind enough to provide us with the following responses.
Why did you choose to enroll with OVS?
I chose OVS because this school could help me live my dream and achieve my goals in the future.
What courses did you take with OVS?
I took seven courses at OVS, including International Business Fundamentals, World History since the Fifteenth Century, Canadian and International Politics, Canadian and International Law, Philosophy , Challenge and Change in Society, and English.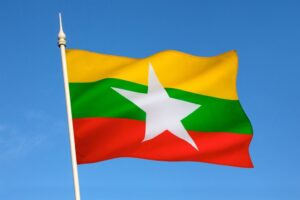 What were your favourite parts of online learning with OVS?
The quality lessons, including the videos and narration, the resources provided like textbooks, simulations, labs, solution sets, etc., the timely teacher responses to emails, the timely feedback/marks to tests and assignments, overall student support from teachers and administration, the variety of assessments and evaluations, ease of use of the LMS (accessing the lessons, the tests, the teaching resources etc.), ease of the registration process.
How did your experience with OVS differ from your experience with your day school?
I feel that I improved many skills taking courses with OVS compared to taking courses with my day school. Skills like reading, writing, listening, and speaking all improved, and all my teachers and administrations are very kindly.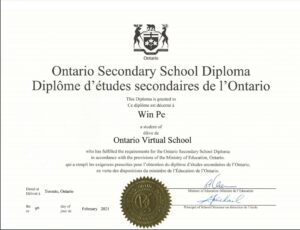 What are your plans for after graduating from secondary school?
To continue my education, I am aiming to pursue either Business Management or Business Administration in Canada.
Do you have any advice for people considering studying with OVS?
I would like to encourage you all to come and study at OVS. Your education is the best path for your future. To me, OVS is a bridge to walk forward and change my life. For that, OVS will always be in my heart.