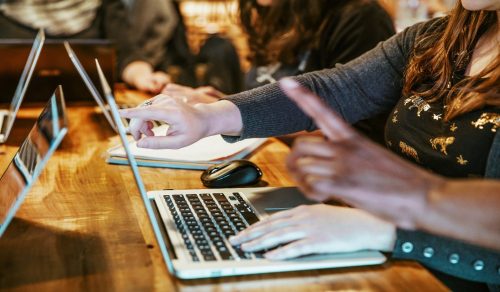 THERE'S MORE THAN JUST LEAVES CHANGING AT OVS THIS FALL!
We've introduced several new courses, with more on the way!
BROWSE OUR UPDATED COURSE OFFERINGS
OVS is now offering…
CPW4U – Grade 12 Canadian & International Politics
NDW4M – Grade 12 Contemporary Indigenous Issues
BMI3C – Grade 11 Marketing
HSP3U – Grade 11 Introduction to Anthropology, Psychology & Sociology
FSF2D – Grade 10 French
HIF2O – Grade 10 Individual & Family Living
AVI1O – Grade 9 Visual Arts
HIF1O – Grade 9 Individual & Family Living
Coming soon… HFA4U Food & Nutrition + PSK4U Introduction to Kinesiology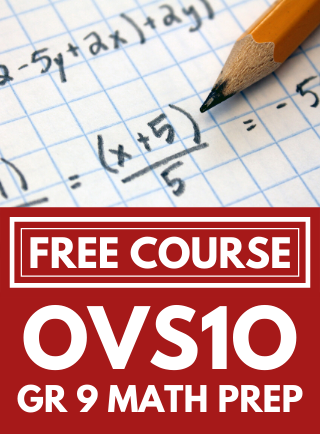 OVS IS PROUD TO UNVEIL OUR FREE GRADE 9 MATH PREPARATION COURSE!
This new course offering presents a fantastic opportunity for Grade 8 students to familiarize themselves with the foundational concepts needed to successfully make the transition into high school mathematics, with a certified teacher available to help them along the way.
With the introduction of this course, OVS hopes to address the existing math gap between elementary and secondary level math, while at the same time supporting the government's eLearning initiative by allowing elementary students to develop their ability to learn in an online learning environment.
FOLLOW US ON SOCIAL MEDIA  FOLLOW US! TWEET US!  FOLLOW US!
We post deadline and scholarship information, study tips, discount codes, as well as fun giveaways where you can win prizes just by tagging your friends! Prizes include Amazon gift cards, tech gifts, and lots of other cool stuff! Follow us on your favourite platform today!
 NEW TEACHER SPOTLIGHT: MEET MS. CROGNALE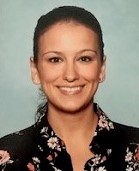 Hi, my name is Ms. Crognale and I'm a new teacher with OVS!
In my spare time, you'll almost always find me with a book in hand or watching the latest TV series.
I also spend a lot of time outdoors taking my Goldendoodle, Conrad, on new adventures!
Ms. Crognale is currently accepting new students for ENG4U.