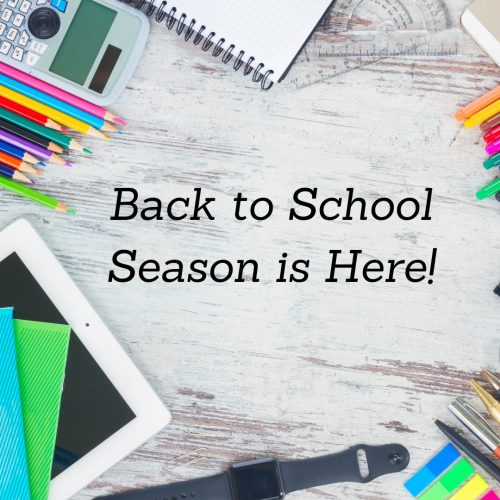 This year's back-to-school excitement has been clouded by uncertainty, and even trepidation, for many.
In addition to pens, pencils, binders and rulers, students and parents are arming themselves with masks,
gloves and sanitizers galore. As students across the country were introduced to e-learning last Spring,
many look to reliable online options to ensure a safe return to school this September.

As a Ministry-accredited school with over 10 years of online-only experience, OVS offers an easy-to-use platform that supports multiple learning styles. Our self-paced, fully online courses alleviate concerns of in-person contact, unreliable or ever-changing schedules, as well as general social anxieties stemming from months of isolation.
Get in touch with our office today to inquire about switching your child to online full-time, or check our website for more information!
OUR OFFICE IS RE-OPENING!
As of September 8th, our Yonge & Sheppard office will
re-open for in-person consultation & textbook drop-off.
Final exams will continue to be written in-home.
NOTE: To allow for social distancing, our in-office hours
will be limited to 10am-6pm, Monday through Friday.
Remote support will still be available through email, chat,
and by phone from 8am until 8pm, Monday through Friday.
LET'S GET SOCIAL!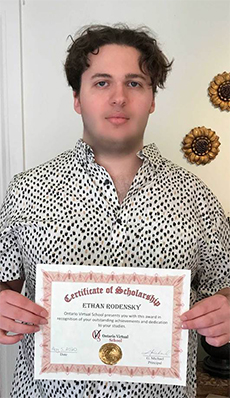 Student Spotlight: Ethan Rodensky
Recipient of a $500 Academic Scholarship!
This summer, OVS awarded its first academic scholarship to Ethan for his valuable UX insights that will allow us to further improve our student user experience.
"My time working with OVS has given me real-world experience to put on my resume."
Read more about Ethan's story on our Alumni Page!