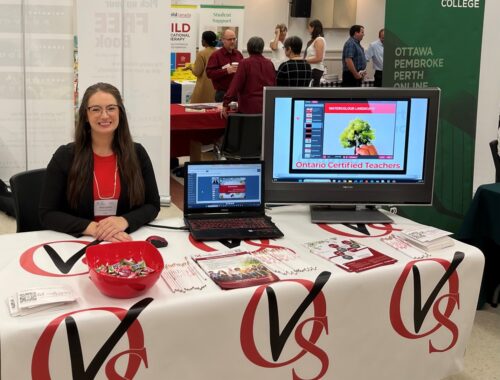 The Rideau Valley Home Educators Association is a non-profit Christian organization that offers support to homeschooling families and to help students gain information and access to alternative school programs.
The RVHEA Conference is held annually, this year taking place at Kanata Baptist Church in Ottawa. At the conference, parents and student can connect with other homeschooler to learn and seek advice from one another. As well, there are seminars discussing topics regarding issues and questions homeschooled parents and students face.
In addition to the seminars, there are vendors present at the conference offering all kinds of support and resources for homeschool or potential homeschool students. This year, Ontario Virtual School was present, represented by one of our exceptional teachers Alicia Cuzner.
Here are some of the common questions homeschool parents and students had at the conference 
How is the curriculum implemented into the courses?
All of our courses are created and taught by Ontario Certified Teachers who are well versed in the Ontario High School curriculum requirements. They take the requirements laid out by the Ministry of Education for each subject and create lessons, assignments, and tests to match those requirements while also giving the students a rich and diverse learning experience.
Our courses are taught through pre-recorded video lessons that students can watched whenever they would like around their schedule. They can pause lessons or go back and rewatch lessons as often as they like. If student have questions or need help, they can email their teacher and expect a response within one business day. Assessments for our courses involve a combination of tests, assignments, discussion forums, and other activities in order to grade the student on the subject. Student will work through their course with us as their own pace until they have completed all requirements to earn a final grade.
How can our faith and values in Christianity be applied to the courses?
OVS courses provide many options for students to write their assignments based on their own interest. The ministry expectations are bullet point goals, and the teachers make assignments to guide students to reach that success goal. For example, students can pick from a list of topics to write about in majority of the social science courses. If your child has a passion for their faith, they can pick a topic that interests them and apply the course to their ideals.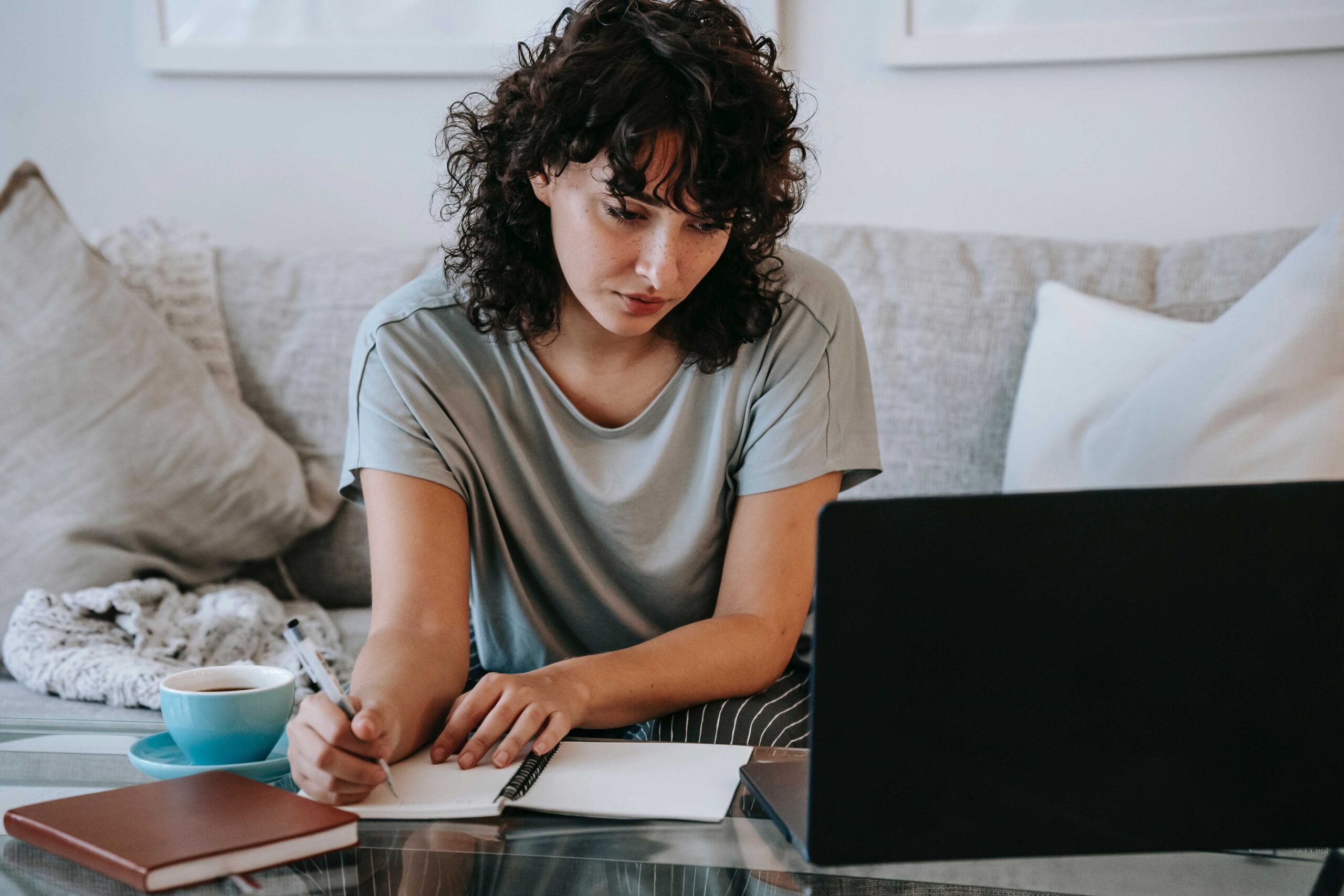 3. Do these courses receive their own transcript for university?
For each course students can be provided with proof of enrollment, midterm and final report cards, all of which can be used as part of their post-secondary application process. When students finish a course, or finish multiple courses, we can also issue an Ontario Student Transcript that they can also use to apply. Finally, if students are full-time and complete all requirements for graduation, they can also be issued the Ontario Secondary School Diploma through OVS.
4. How can I use these credits with my home schooling to get into university?
As a Ministry inspected and approved high school, our courses are accepted by all Canadian colleges and universities, as well as most schools internationally. You can use our credits and a combination of homeschool documents, to meet university requirements.
Alternatively, homeschool students can join OVS in Grade 11 or 12, be granted equivalency based on their homeschool records, and eventually graduate with an OSSD and apply to university with an official high school diploma.
It can be tough, being a homeschool parent or student, and not knowing where to go for help and information. Programs like Rideau Valley Hom Educators Association and Ontario Virtual School, can help answer questions, provide help and support, and connect parents and students with information to help them on their homeschooling journey.
There was a steady interest in OVS classes at the conference, and Alicia was told by many parents that they wished they had heard about our program sooner. We were very happy to be a part of the RVHEA conference this year and look forward to doing so again in the future.