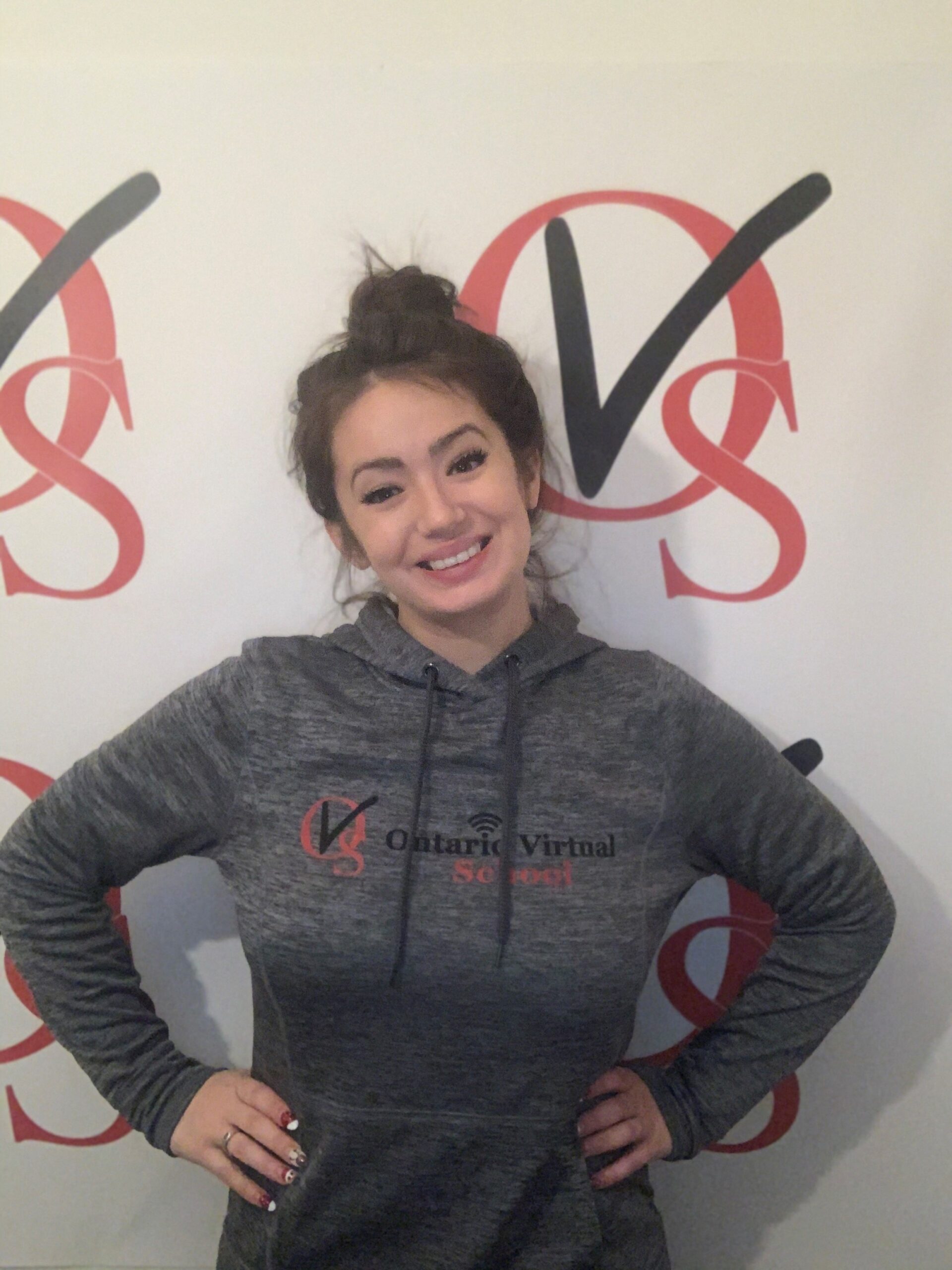 Alicia Cuzner is one of our Social Sciences teachers here at OVS. She currently teaches courses such as Grade 12 Kinesiology, Grade 12 Earth and Space Science, and Grade 12 Indigenous Issues. We thought Ms. Cuzner's students might like to learn a little bit more about their teacher.  
Where are you from and where did you grow up?
I am from Ottawa, but grew up in Kingsmere, Quebec.
When did you realize you wanted to become a teacher?
I knew I wanted to be a teacher early on (grade 7) because I struggled so much in school with my reading and writing and I had an amazing teacher who made everything "click" for me. It made me realize how much impact a teacher could have on someone and I wanted to make a change too.
Where did you go for post-secondary and your teaching degree? What did you study/specialize in?
I did my undergrad at Trent University and my bachelor of education at Queen's University with the program called the Queen's-Trent Concurrent Education Program. Unfortunately, this program doesn't exist anymore. I specialized my undergrad in History (Middle East and USSR) and Geography. I then completed my Bachelor of Ed in the Aboriginal Teacher Education Program (ATEP) now called the Indigenous Teachers Education Program (ITEP).


How long have you been teaching in total? How long have you taught with OVS?
I started teaching full time in the spring of 2014 as a classroom teacher, and then I started teaching with OVS in the spring of 2019 (pre pandemic).
Do you prefer teaching online or in a classroom? Why? How do they compare?
As much as I do miss face to face learning, I feel like students get a better education with our online system. The classroom has many distractions (like drama) and forces kids to be on a fixed schedule that doesn't often work for them. Online learning allows students to rewatch complicated lessons, take their time, and learn when they are ready.
What is your favourite part of being a teacher? What about this career do you find rewarding?
My favourite part of being a teacher is seeing a student finally understand a concept. With online learning I can see the progression of their ability quite clearly. I can see student's using my feedback to increase their marks and that brings me joy. I feel like what I am teaching my students will directly translate into their future endeavors and I like the feeling that I am helping a student develop skills that will allow them to reach their academic potential.
What are some of your favourite pastimes, aside from teaching?
I enjoy painting whenever I can. I teach a paint class to seniors once a month and really enjoy the freedom painting can bring someone. With painting you can take risks, and if you don't like it, you just paint over it!
What is one piece of advice you would like to share with your OVS students?
Never give up on any subject! If you find yourself struggling in a particular subject now, don't say you are bad at it. Sometimes you may struggle with a subject in high school and if you try it again later in life it may just 'click' for you! I find what holds us back the most is the idea that we are bad at something, so we lose confidence in ourselves.
Who would you say is your biggest influence/role model?
My biggest role model is my mother who was a huge activist for my education when I was struggling as a child, and since she is a Research Librarian, she has always been able to speak with elegance and knowledgeable facts.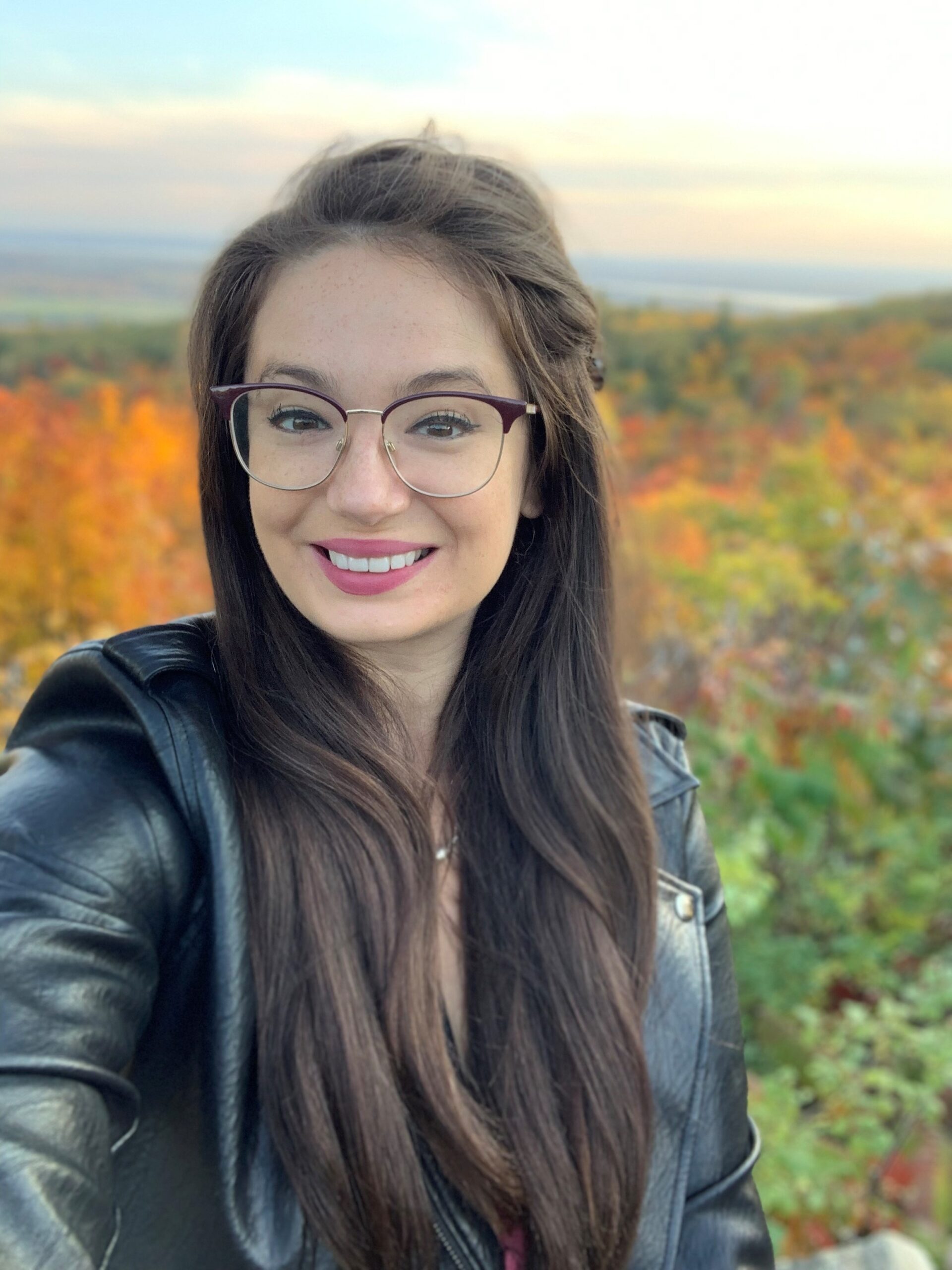 Describe yourself in a few words.
Always learning, growing, and trying
What is the first thing you would do or buy if you won the lottery?
If it was a big lottery, I would love to open up a scholarship program for students who need additional support (either for private schools like OVS or post-secondary schools)
If you couldn't be a teacher, what career would you most like to have?
I can't imagine not being a teacher – but if I had to pick another career path I would get into agriculture and start a farm! I love animals.
What is your favourite song? Artist? Genre?
Kaytranada is one of my favourite artists. He is a Canadian musician who makes alternative/electronic/soul-type music
What is your favourite book? Author? Genre?
I like history-based books, so right now my favourite book is The Apollo Murders by Chis Hadfield
What is your favourite movie? TV show?
I love goofy romantic based movies, like Mr. Deeds or Billy Madison. One of my favourite TV shows is the Circle because it really shows what society has become!
What is one of your favourite teaching experiences?
One of my favourite teaching experiences was when I got to teach in Iqaluit. I have a passion for Indigenous education and I am currently doing my Masters in Indigenous Education at Queen's University. My thesis is in decolonizing the education system. I should be starting my PhD by mid-2023 (if everything goes according to plan).