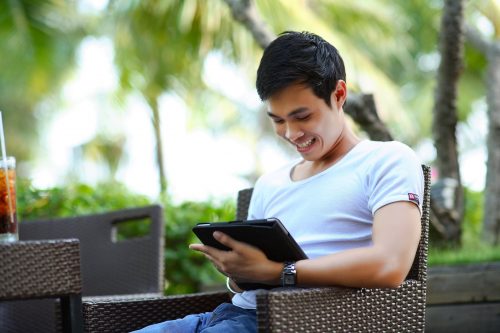 Online schooling is completely different from traditional schooling and offers its own set of benefits. Students can receive a high quality education, flexible schedules, integrated technology, connections with teachers and friends online and best of all, students are given the opportunity to thrive.
Online schools are built on a platform that is based on an "average" student. In the real world, there is no such thing as an "average" student since everyone works and studies at their own pace. For many, it's hard to keep up with a brick-and-mortar school curriculum while others find it too easy and quickly get bored. In an online schooling atmosphere, each student can work at his own pace in order to get the most out of the materials.
Students can also enjoy a flexible schedule. There are currently studies being conducted on the time of day the school starts and many educators are calling for a later start time for school. Various studies have shown that some students simply cannot absorb material really early in the morning. We all have our best time of the day and with online schooling a student can choose the best time to study based on his own schedule.
The education that is being offered by virtual schools is the same quality as the curriculum found in traditional schools. The technology used stays on pace with the advances being made in today's modern world. Students have access to the latest technological advances, which also gives them a leg up in terms of future education and job readiness.
Online schooling has benefits that simply cannot be found in traditional brick-and-mortar types of schools. Learn more about the curriculum at www.ontariovirtualschool.ca and see for yourself why so many students are taking this route for their schooling.