Founded in 2010, Ontario Virtual School, OVS is accredited by the Ontario Ministry of Education, BSID #: 665804. We are authorized to grant online OSSD credits to students in Canada and internationally.
University and College Admission Officers have relied on OVS to support:
Applicants missing prerequisite requirements
Applicants with unfulfilled conditional requirements
International applicants taking courses from their home
Minimizing grading inconsistency between schools with upgrading courses to increase the understanding and validation of marks
Students needing to change their major program of study or bridge from college to university
Then one of the university advisers showed me the path; Ontario Virtual School. I completed my math requirements with OVS, and in the end, I was accepted by all eight of the Ontario universities that I applied to.– Manreet Singh Boparai, Punjab, India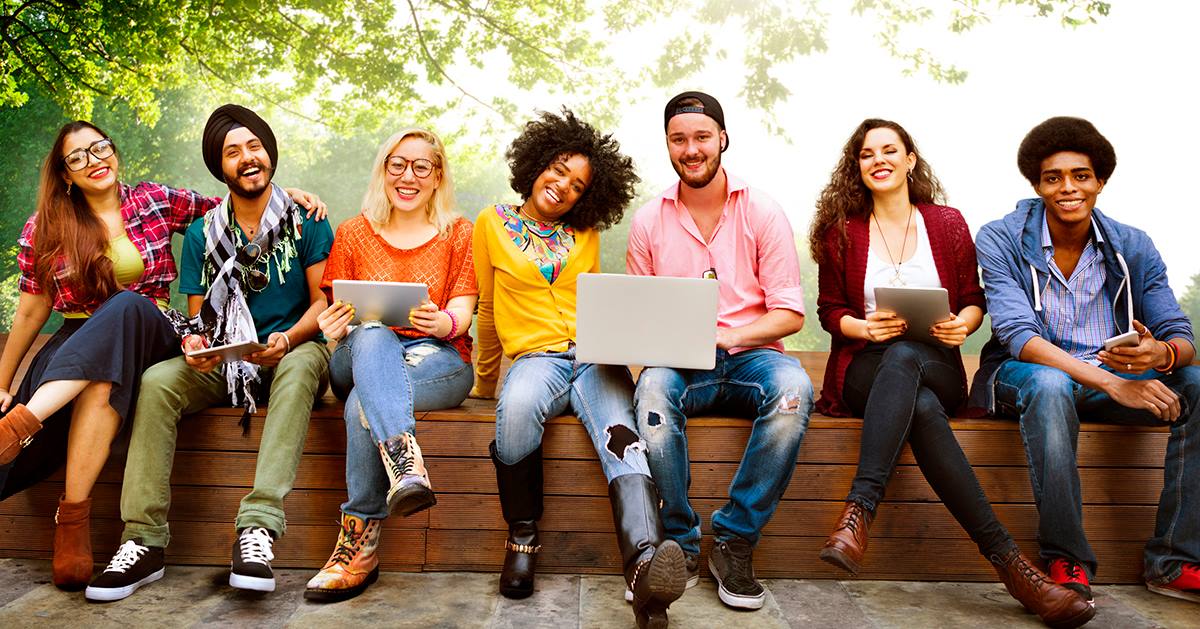 1. Do you have applicants who are missing prerequisite entry requirements?
OVS offers all the prerequisite courses required for university and college admissions.
I took grade 12 Physics and English through Ontario Virtual School and both times I felt that the practical application of things learned was an emphasis. I think a big part of this journey with OVS was getting prepared for university. – Wajiha Fatima Syeda (Ryerson University, Occupational & Public Health)
Many parents and students continue to recommend OVS; their kind words humble us.
2. How we can help your applicants with conditional acceptance?
The end of the school year is approaching! Some of your applicants have not met the conditions of their acceptance and are at risk of not being admitted into the program of their choice.
Applicants can complete a course in as little as four weeks to satisfy their prerequisites in our self-paced online course with the support of an Ontario Certified Teacher.
Towards the end of my grade 12 year, I had limited time to complete a course in order to keep my university acceptance. Ontario Virtual School helped me get the course done and do well! – Stephanie Sassi
We are grateful to the many parents and students who have shared their experiences and how we've consistently exceeded their expectations. OVS has over 80 "5-Star" reviews on Google.
3. Do your international student applicants need unique support?
Time zones are never a problem with 24/7 access to courses from anywhere in the world. We also do not require study permits.
International students have told us they value our dedicated, certified teachers for their:
Knowledge and patience – in particular for those with limited English skills.
Accessibility by phone, text, email, Skype, and yes, FaceTime
Flexible hours for support, i.e. beyond 8 am – 8 pm EST
I presumed that the time difference would impact my ability to communicate with my teachers and receive proper help, however that was not the case. My teachers were helpful and effective in helping me achieve academic success. – Matt Elliotts, studying from China
In grade 12, I was studying in Punjab, India in the C.B.S.E Board's medical stream. Then I realized that I had to complete a grade 12 math course in order to receive admission into a B.Sc. program at a Canadian university. This was a difficult predicament for me, either I had to study one more year to complete the math course or forget about studying in Canada. Then one of the university advisers showed me the path; Ontario Virtual School. I completed my math requirements with OVS, and in the end, I was accepted by all eight of the Ontario universities that I applied to. – Manreet Singh Boparai
Our teachers have supported and guided many international students from China, India, South Korea, Egypt, France, Turkey, Japan and the U.S. – just to name a few!
4. How do you resolve inflated marks?
You may recall Global News featured story in September 2018, Secret list to judge applicants by their high schools – not just their marks. Dr. Greg Moran former Provost and Vice President Academics at the University of Western has stated for many years:
Grading inconsistency between schools is a massive problem.
Key takeaways:
Students with inflated marks risk being placed into programs for which they are not well prepared.
The perception that the admission's team is being unfair to graduates of schools with more rigorous marking standards.
As an Admissions Officer, we appreciate you can't always take marks completely at face value. Moran has advocated that Admissions Officers "need informed decision-making." To help minimize grade inflation some officers * have recommended that Canadian and international applicants repeat a course with OVS. Our upgrade courses allow students to improve their understanding of the curriculum, while improving their overall mark. Each grade 12 course covers the same Ministry expectations as the original course.
OVS online high school allowed me to upgrade my original English mark to a more university-required grade. The whole process was amazing and well worth the money. I would most definitely recommend this service to anyone looking to enroll in an online school.  – Tyler Satino, Queen's University, Economics, Athletic & Admission Scholarships
Rely on OVS to help support you in your decision-making.
5. Do you have current students who are looking to change their major program of study or post-college transition to university?
Ontario Virtual School offers all of the grade 11-12 prerequisites required by university and college programs.
Give your college students a competitive edge with grade 12 courses that will help them make a successful transition to university.
How Ontario Virtual School Delivers:
Continuous enrollment – start anytime
Self-paced, finish an online course in as little as four weeks
Ontario certified teachers
24/7 access from anywhere in the world
Fees: $549 for Grade 11 & 12 courses
All courses adhere to the Ontario Ministry guidelines
Marks sent directly to OUAC, OCAS, and your admission's office
Since 2010, we've grown from six students to over 5000 in 2019 due to the many parents, students, high school guidance counsellors – and – admissions officers who continue to recommend OVS. Their kind words humble us.
We invite you to learn more about Who We Are and What We Do including our Code of Ethics. Additionally, we have student success teams who monitor student's attendance and progress to help ensure they will complete the courses on time to satisfy your conditional offers and prerequisites.
Ready to learn more?
Please contact George, our Head of Guidance, by email or call our office directly at 416.907.4899.
OVS Graduates Are Saying…
My Ontario Virtual School teachers helped me attain the mark in two grade 12 social science courses I needed to apply for university. Not only was I accepted, but I earned a scholarship. – Habel Abdi, Ryerson University, Business Technology Management.
I have done much better in math this year and can go into the university programs I'm interested in. I highly recommend this school! – Noor Imran, Ryerson University, History
The teachers reply to their emails quickly. You could work at your own pace, as you are not rushed to complete assignments. OVS has helped many get into my preferred University, with a large scholarship along with it! – Gurpreet Singh
The teachers really go above and beyond to help their students to get what they need and also tell them about different opportunities for them to learn. I took all my grade 12 courses and because of OVS, I'm in University today. – Nashrah Chaudhry
We're here to support you with your admissions challenges…
(*) Due to privacy concerns, we cannot disclose the names of these individuals.