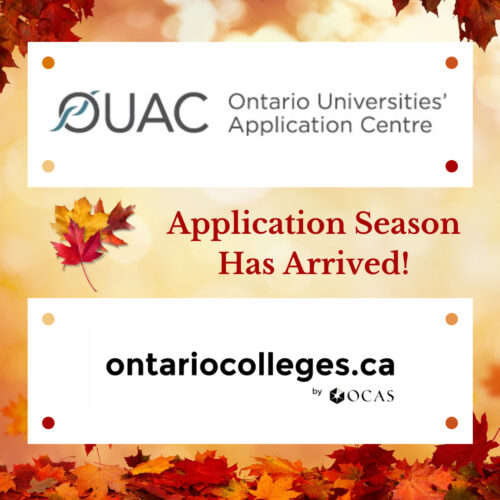 We hope you've all settled into your school routines! With back-to-school season solidly behind us now, October brings with it the season of post-secondary research and applications for senior students! The month's newsletter has plenty of information to help you make informed decisions.
Planning Your Path to Post-Secondary
Check out our blog for university fair information for across Canada, UK, USA.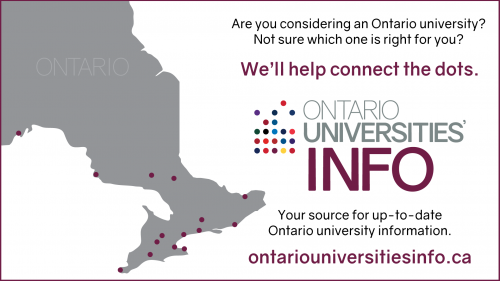 The first Ontario University Fair took place in late September, but if you missed that one – not to worry! Another virtual fair will be taking place on:
Tuesday, October 26, from 5-7 pm (ET).
All Ontario universities will be attending this free online fair, and anyone is welcome (even if you're not applying to university this year!).
The event will be divided up into four 30-minute sessions, where students can learn about the universities of their choice and ask questions to help make informed decisions.
University fairs, whether virtual or in-person, are a great opportunity for students to get answers about programs, admission requirements, student life and much more! To learn more about the OUFs, visit: www.ontariouniversitiesfair.ca.
The Application Process
Be sure to check out our OUAC Information page, as well as our OCAS Information page for a current listing of important dates for the 2021-2022 application cycle. You can also check out our blog on Understanding the OUAC Application Process , as well as our post-secondary pathways series to help you plan your best path forward!
Part-time OVS Students:
Your day school will issue your PIN letter at some point in October or early November. Please note that you will only receive ONE PIN letter – OVS cannot issue PIN letters for students who are not officially registered as full-time. Instead, when you create your OUAC account, you will need to add OVS as an additional school so our office can update your enrollment/marks as they are processed through the school year.
Full-time OVS Students:
OVS will issue your PIN letter, along with instructions on creating your OUAC account, by the end of October. Keep an eye out for these email communications and internal notices from our administration and guidance staff.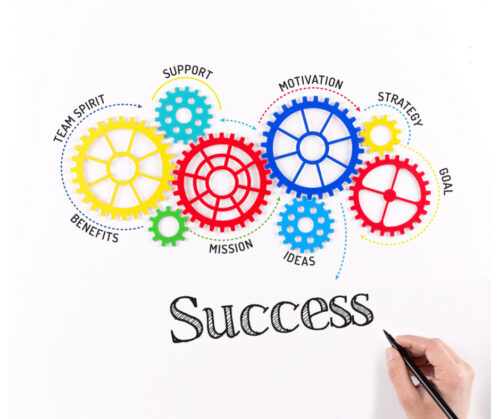 Setting Yourself Up For Success
Are you having trouble adjusting to a new study routine? Check out our website for helpful tips from our Student Services team that will help you set yourself up for success by designing a study schedule that works for you. Or, get in touch with our Guidance and Student Support teams for one-on-one virtual support!
OVS x Labster – Partners in Educational Innovation
OVS is proud to partner with Labster, the world's leading provider of virtual science labs, to bring innovative and interactive virtual lab experiences to each of our 15 science courses, from Grades 9 through 12!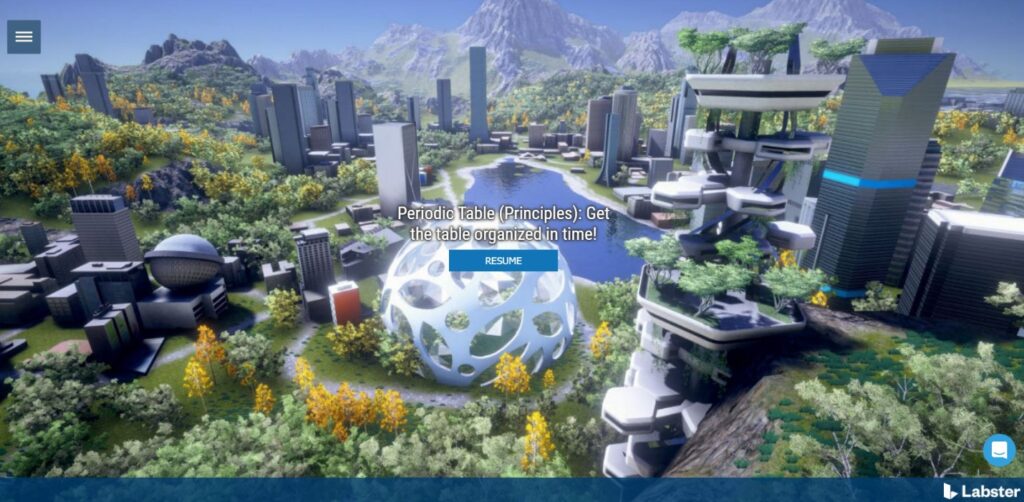 Labster's virtual lab simulations offer an immersive 3D learning environment where students can complete interactive laboratory experiments online. These simulations allow students to work through real-life case stories, interact with lab equipment, perform experiments, and explore scientific concepts, procedures, and theories in a uniquely interactive setting – from their own home!
To learn more about Labster's innovative virtual lab technology, watch the video below.
Pssst! Keep your eyes peeled for OVS's new podcast series – coming later this Fall!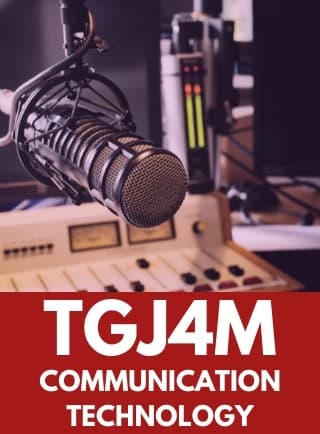 New Course Spotlight: Communications Technology
OVS is proud to introduce a new post-secondary pathway, with Communications Technology courses for both Grades 11 and 12! These courses help prepare students for careers in media and communications, as they learn to develop their media knowledge and skills while designing and producing projects in the areas of live, recorded, and graphic communications!
Follow these links for more information on these great courses, or to sign up for one today: TGJ3M or TGJ4M !