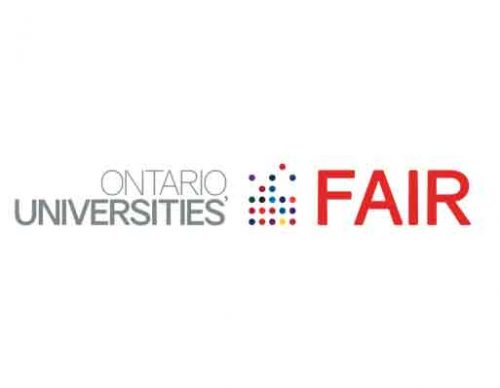 Are you thinking about where to apply to university next year? Then be sure to mark your calendar for the virtual Ontario Universities' Fairs (OUFs)!
The OUFs will consist of 2 virtual events:
• Saturday, September 25, 12-2 pm (ET)
• Tuesday, October 26, 5-7 pm (ET)
All Ontario universities will participate in these free events and anyone may attend – pre-registration is not required.
Each event will be divided up into four 30-minute sessions, where students can learn about the universities of their choice and ask questions. Some universities will offer presentations in French. These events are a great opportunity to get answers about programs, admission requirements, student life and much more.
Learn more about the OUFs at: www.ontariouniversitiesfair.ca. Sign up for event reminders by clicking "Get Event Reminders" on the OUFs website home page.
Looking to apply out-of-province? Be sure to check out these fairs too!
Canada-Wide: October 22-23 – https://ccuf.ca/
UK: Oct. 2nd from 11am-3pm – https://www.studyin-uk.ca/landing/ukunifair/
USA: Various dates Sept 12 through Nov 14 – https://virtualcollegefairs.org/conventions