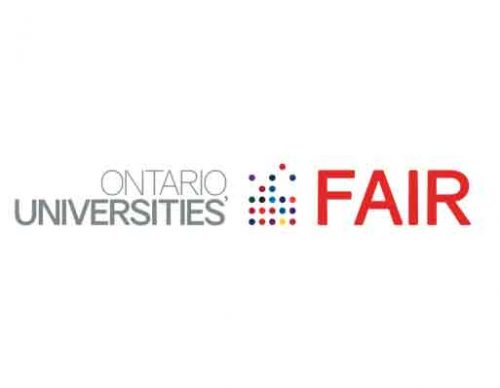 Are you thinking about where to apply to university next year? Then be sure to mark your calendar for the virtual Ontario University Fairs (OUFs)!
The university fair will consist of 2 virtual events:
• Saturday, September 25, 12-2 pm (ET)
• Tuesday, October 26, 5-7 pm (ET)
All Ontario universities will participate in these free events and anyone may attend – pre-registration is not required.
Each event will be divided up into four 30-minute sessions, where students can learn about the universities of their choice and ask questions. Some universities will offer presentations in French. These events are a great opportunity to get answers about programs, admission requirements, student life and much more.
Learn more about the OUFs at: www.ontariouniversitiesfair.ca. Sign up for event reminders by clicking "Get Event Reminders" on the OUFs website home page.
Looking to apply out-of-province? Be sure to check out these university fairs too!
Canada-Wide: October 22-23 – https://ccuf.ca/
UK: Oct. 2nd from 11am-3pm – https://www.studyin-uk.ca/landing/ukunifair/
USA: Various dates Sept 12 through Nov 14 – https://virtualcollegefairs.org/conventions
And once you've attended your university fair of choice, don't forget to check back regularly for more university application info right here!