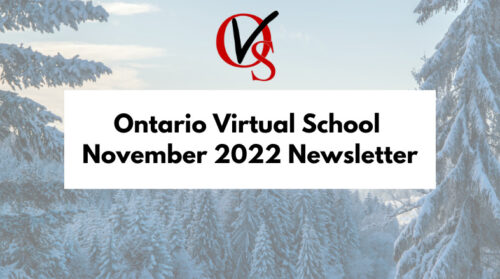 Winter is here, and with it comes the busy midterm season. Many Grade 12 students have started their post-secondary applications and are working to get those midterms completed. Don't worry, you still have plenty of time to get those grades in, so take a deep breath and make sure you find time to relax.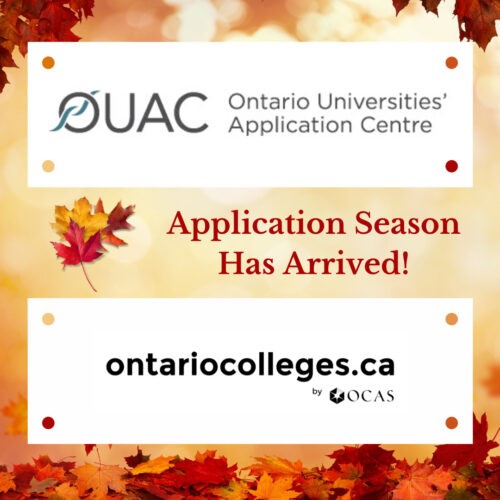 OUAC's first collection period is currently open for first semester midterms and any finals achieved thus far. If you would like a midterm or final mark posted during this collection, please be sure to have all required work submitted to your teachers by November 21. We will then have your mark updated by November 25.
Note that this is the first of three collection periods, and is primarily intended for students seeking early admission offers. For most students, the majority of your marks will be updated in the later collections, so do not stress if you are not ready to submit marks in this collection period. For a full list of OUAC's collection dates for 2022-23, please see OUAC's Grades Collection Chart.
IMPORTANT: In order for us to update OVS enrollment or marks to your OUAC profile, you must first add "Ontario Virtual School" as an additional school within the Academic Background section of your 2021 OUAC Account. Please see OUAC's Tutorial #3 between 1:45-2:10 for a step-by-step run-through of this process.
If you have already added OVS to your OUAC account but do not see your current OVS enrollment or marks listed, please contact [email protected].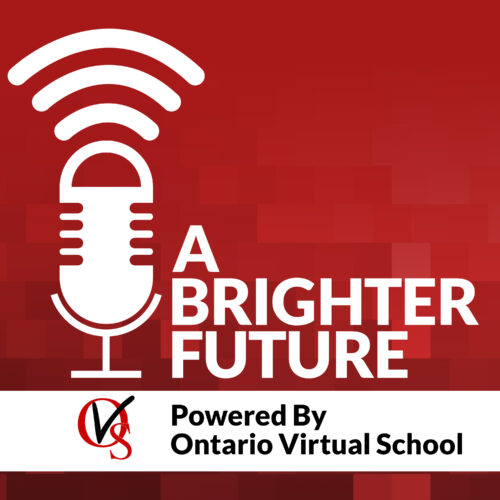 In this episode of A Brighter Future, powered by OVS, Alicia Cuzner and Dwayne Matthews will discuss what success is, what a successful student looks like, and how to become a successful student. Listeners will learn about strategies and tools to become a successful student, and the importance of identity. This podcast also includes a Post Secondary Spotlight on Algonquin College, where Alicia will chat with Algonquin College's recruitment officer Erik Franz on what Algonquin has to offer.
Lia McKinnie recently graduated from Ontario Virtual School. She chose OVS because she wanted to take control of her education and work at her own pace so she could fast-track high school, all while having a flexible schedule that allowed her time for competitive athletics and a part-time job. We asked Lia to answer a few questions about her time with OVS. Read her Q + A.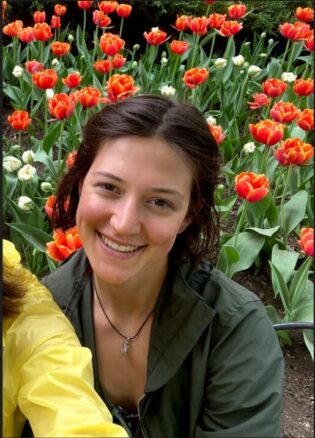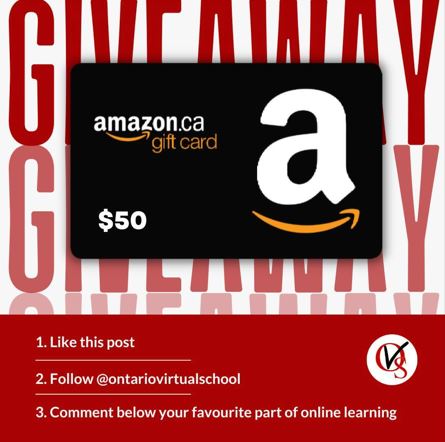 Giveaway Time!!
Want to win a FREE $50 Amazon gift card? We will be choosing one lucky winner to receive this gift card for school supplies, books, or anything else you need!
HOW TO ENTER:
1. Like our post on Instagram
2. Follow our page @ontariovirtualschool
3. Comment on our post and tell us your favourite part of online learning. 
Winner will be chosen November 22. Good luck!