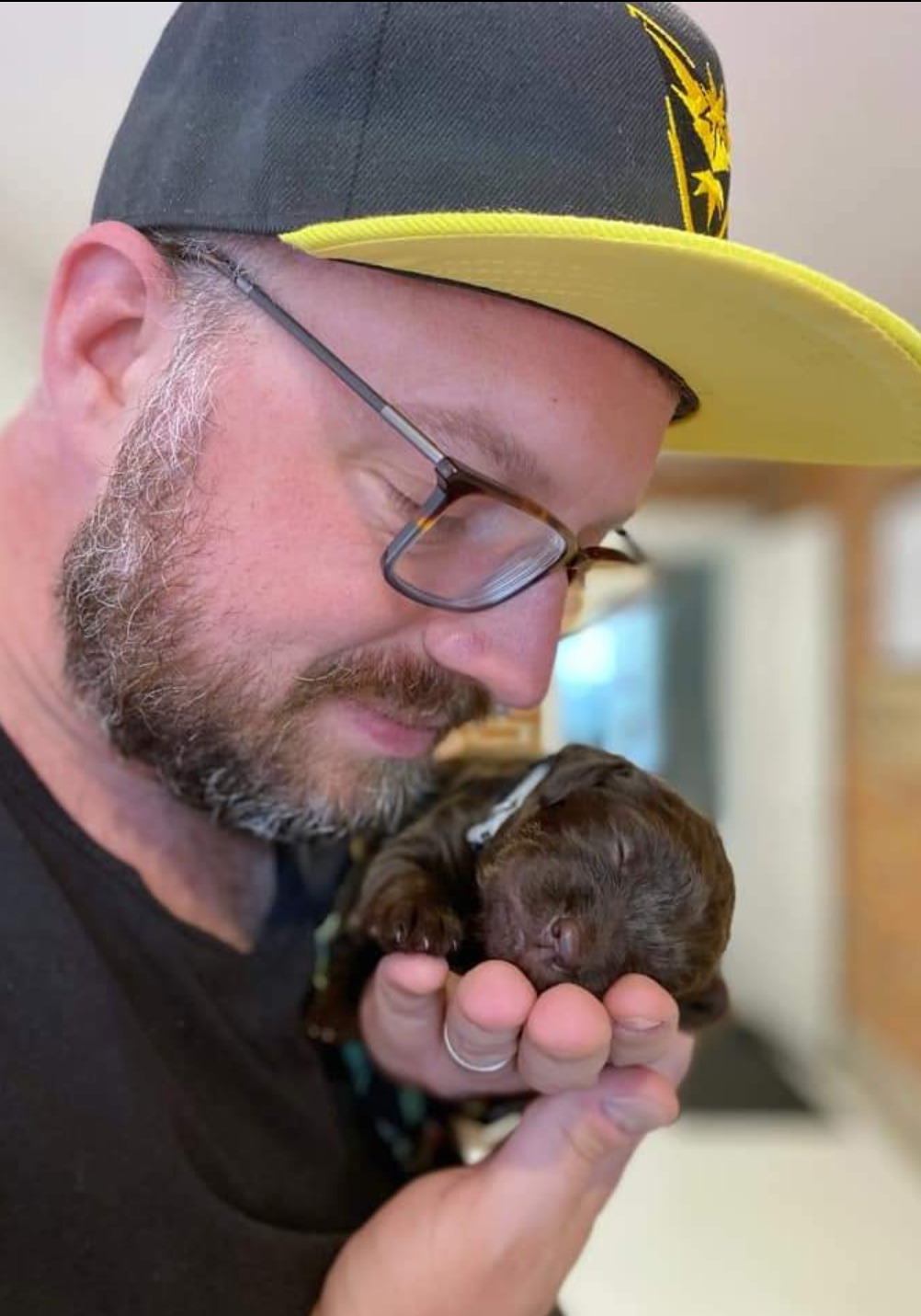 Shaun MacDonald teaches several of our French courses (FSF1D, FSF1P, FSF2D, FSF4U). He has over 16 years of teaching experience between private school, the Thames Valley DSB and his four years at OVS. Read below to learn more about your French teacher.
Where are you from and where did you grow up?
I'm from Smiths Falls, ON, and grew up on a farm near Long Sault, ON.
When did you realize you wanted to become a teacher?
Grade 5. Mr. Coughlin made being in a classroom fun, and I wanted to share that. I actually had him in Grade 4 as well, but we didn't click immediately.
Where did you go for post-secondary and your teaching degree? What did you study/specialize in?
University of Ottawa – History/Political Science
Western University – Teaching
Fanshawe College – Business Accounting
Do you prefer teaching online or in a classroom? Why? How do they compare?
I love teaching in my own classroom because I can make it a fun, interactive learning environment, something I feel is necessary in French. In class, I can help my younger students make better French sounds by showing them how your face should move when speaking, and how the sounds are generated. Online, in particular OVS, I love the chance to hear the accents of students as they've grown.
What is your favourite part of being a teacher? What about this career do you find rewarding?
The social element is fantastic. I get to meet a lot of people, and watch them grow. Seeing the progression of a student over a few years is the best part of the job (but having two months off in the summer to spend with my wife and kids is pretty awesome!)
What are some of your favourite pastimes, aside from teaching?
Big baseball fan, avid Pokémon Go player, nature hikes with my wife and kids.
What is one piece of advice you would like to share with your OVS students?
Don't lose your ability to communicate en français. I can't tell you how many adults have said to me that they regret not continuing on with French studies. Use this great talent and ability to open up doors for employment, recreation, music, travel, life, and love.
What is your favourite song? Artist? Genre?
If it's not on vinyl, it's not worth listening to.
What is your favourite book? Author? Genre?
Sports biographies and Christian theology
What is your favourite movie? TV show?
Is the game on?
Five words that describe you?
More than meets the eye.
Who Would You Say Is Your Biggest Influence/Role Model?
My pastor. He has a deep voice, firm handshake, and is compassionate and caring.
Any other information or fun fact you would like to share?
I met my future wife, and current OVS teacher, Stephanie MacDonald, in a Soviet History class at uOttawa. It was love at first sight. I failed the class.