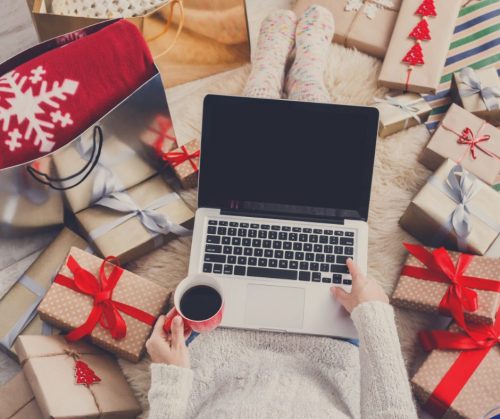 The holiday season is a special time of year for many reasons. For students, the biggest reason is, of course, the break from classes it brings! But, as wonderful as winter break and more time with loved ones can be, students and parents alike may be concerned about the effects of too much 'downtime' on prior learning. In fact, it has been noted that many students fail to retain much of their knowledge after a significant break in classes, meaning added time must then be spent on reviewing material already taught.
This annual dilemma begs the question: how can students get the most out of both their holidays and their education? Well, Ontario Virtual School is here to help!
One common suggestion is to simply review the material over the break. But is this really the best way? After all, if you have the time and dedication it takes to spend time on review, then you also have the time to cover new material, which would reinforce your prior learning along the way. Unfortunately, with traditional schools being closed over the holidays, getting ahead in this way simply isn't a possibility for most students.
But there is an alternative… A way to get around the holiday inactivity and make the most of your winter break – without sacrificing time spent with family.

At Ontario Virtual School, students have access to any lesson in any course, any time they like. With this ability to set your own schedule, you are free to continue learning over the holidays. Without the pressure of a full-time schedule, you can strike your own balance between enjoying the season and spending time with friends and family, and maintaining a consistent presence and focus on your studies.
With OVS, students move through courses at their own pace, including pausing, rewinding, and fast-forwarding any given lesson as often as required! What's more, the lessons themselves are highly segmented, easily allowing for one quick lesson a day, or multiple lessons in a single day – some might say there is virtually endless flexibility.
Puns aside, Ontario Virtual School has revolutionized the e-learning landscape, allowing students to maximize even brief moments of downtime. Rather than needing to spend highly regimented hours every day on coursework, OVS students can log on for as little as 15 minutes at a time and still make a productive dent in their studies. With the ability to pause and revisit, learning truly can take place anytime and anywhere – including over the holidays!
So, get the best of both worlds by signing up for a course with Ontario Virtual School today. Register for a course before January 8th using the code HOLIDAY50 to save $50 with a little piece of holiday magic!