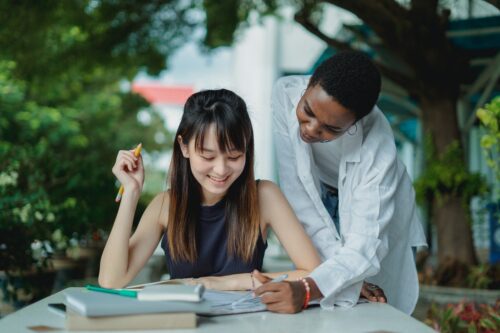 A summer break from school doesn't have to be a break from learning. Stop your kids from falling into a summer slump and help them keep their brains active for the upcoming months. Here are some ways to do it.
An online school course could be the perfect summer solution. A single online course gives them the flexibility to work outside of a classroom and move around their schedule. They can organize their coursework around their summer plans. If they want to go swimming on a hot day or see a movie with their friends, they can! 
What can they do in an online school? It depends on their grade and their specific needs. If they're going to grade 12 next term, and they want to apply for a STEM program at university, then they could take a course like MHF4U to get the prerequisite off their plate. If they're in grade 11 and they're unhappy with their marks in English, they could sign up for an upgrade course like ENG3U to try and bump up their marks. If they're going to start high school next year, they could sign up for a free non-credit course like OVS3O (Fostering Digital Literacy) to prepare.
Online school offers courses from grade 7 to 12. You're bound to find a course that can benefit them.
A tutor is another option to help them study outside of the school year. A skilled tutor can assist your child with a subject they struggle with or prepare them for the coursework waiting for them in the next grade.
Where to find a tutor? One great place to look is universities. Waterloo Engineering Outreach has the Hive Mind tutoring program that helps high school students with calculus, chemistry and physics. Ryerson University (now the Toronto Metropolitan University) has the Study Buddy program, which offers online tutoring for grade K-12 students.
Check to see what your nearby universities are offering. Even if there are no tutoring programs that you can sign up for, there are sure to be plenty of university students working as private tutors for the summer months.
A really simple way to prevent your kids from entering a summer learning slump is to encourage them to read as much as possible. Reading can improve their vocabulary, critical thinking skills and memory — and it can be fun!
Encourage your kids to read by joining the TD summer reading club at your local library. The summer reading club is an annual bilingual summer reading program for kids of all ages.
Another way to spur your kids to hit the books this summer is to do a reading challenge. These are some themes you could try:
Read one book per week
Read books recommended by friends
Read books by authors with your name
Read books with numbers in the titles
Summer camp is a great place for your children to socialize outside of school. It's also a perfect place for them to keep their brains active.
Find a camp that relates to your kid's educational interests. If they love computers, sign them up for a coding camp. If they love animals, send them to a zoo camp. There's definitely a summer program out there just for them.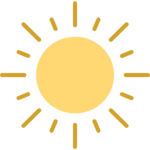 Your kids shouldn't put their brains on pause for the summer. Help them learn when school is out!