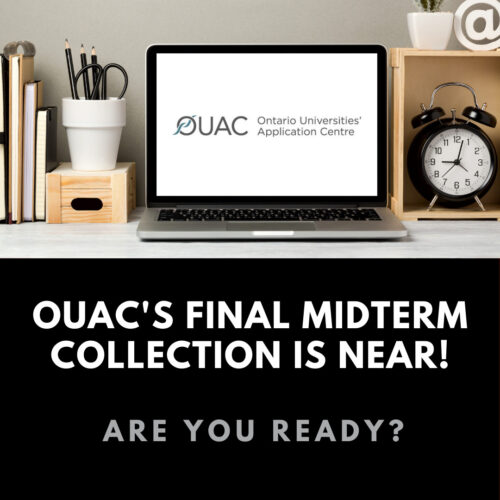 It's that time again!
Are you applying to university this year? Then you should know that OUAC's collection period is upon us! This final collection period for midterms will be open until April 22nd. If you haven't already, be sure to check your course homepages for the corresponding OVS deadlines to ensure your midterms are updated in time for universities to view!
Already had your midterm processed, but forgot to have it sent to OUAC? Email [email protected] to have it updated.
Remember, in order for us to post marks for you, you need to first add "Ontario Virtual School" as an alternate school in the "Academic Information" section of your OUAC account.

This blog will show you how!

Are you following us yet?
Connect with OVS on all your favourite social platforms to stay up-to-the-minute with new courses, promotions, and deadline information.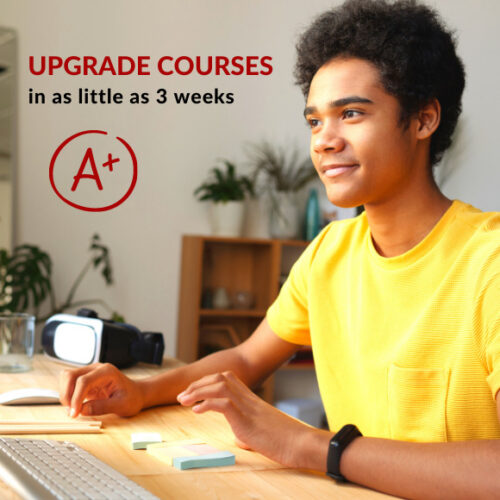 Upgrade Your Marks with OVS!

Are you looking to upgrade your mark or understanding in a course to better your chances of post-secondary acceptance? Or perhaps you're a mature student who has decided to take advantage of the extra time at home to pursue a change in career?

Whatever your reason, OVS is here to help you improve your grades, with upgrade options available to be completed in as little as 3 weeks!
Know Your Teacher: Mr. Lewis
Scott Lewis has been teaching with OVS since 2014 and has helped more than 900 students earn OSSD credits in that time. Over his years with OVS, Mr. Lewis has taught courses in English, Economics, Accounting, Law, and Applied Math.

Read Mr. Lewis's full spotlight here!