Scott Lewis has been teaching with OVS since 2014 and has helped more than 900 students earn OSSD credits in that time. Over his years with OVS, Mr. Lewis has taught courses in English, Economics, Accounting, Law, and Applied Math.
Keep reading to learn more about the man behind the screen as we share our recent interview with Mr. Lewis!
First off, where did you grow up?
I grew up in Brockville, in Eastern Ontario, but now live in Newmarket, Ontario.
Where did you go for post-secondary and what did you study?
I earned a math degree from Queen's University, a law degree from Osgoode Hall, York University, and two education degrees from the University of Western Ontario. I have been an OCT-certified teacher since 1997.

When did you realize you wanted to become a teacher?
I made the decision to become a teacher a little later in life, after I had completed my legal education. Teaching sounded like a lot more fun than being a lawyer!
Do you prefer teaching online or in a classroom? How do they compare?
I really enjoy the combination of teaching online and in-person. I love working with computers, but I know that there is a limit to how much screen time I can handle in a given day.
What is your favourite part of being a teacher?
My favourite part of being a teacher is helping students to learn new content. I can't tell you how rewarding it is to watch a student's confidence grow!
What are some of your favourite pastimes, aside from teaching?
I enjoy playing tennis and downhill skiing as well as working on general fitness. I like to relax by reading and taking care of our pets, currently a dog and a cat.
What is the first thing you would do or buy if you won the lottery?
If I won the lottery, I would buy a chalet at a ski resort and a helicopter to go back and forth. Why not?!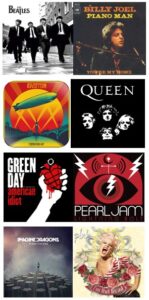 What are your musical tastes?
I went through definite phases with my musical interests. I started listening to the Beatles as a young kid and then moved onto Billy Joel, classic rock, such as Led Zeppelin and Queen, and then alternative rock, such as Green Day and Pearl Jam. For more recent artists, I like Imagine Dragons and Pink.
What kind of books do you enjoy reading? Any particular authors?
I enjoy supernatural thrillers by authors such as Stephen King and Nick Cutter.
Lastly, what is one piece of advice you would like to share with your OVS students?
I believe that the most important thing to focus on, as an online student, is to ensure that your work is original. It can be tempting to copy material from online sources or from other students, but teachers will generally know this, and it will typically lead to disappointing results. A great way to achieve this is to synthesize new ideas by combining multiple sources together.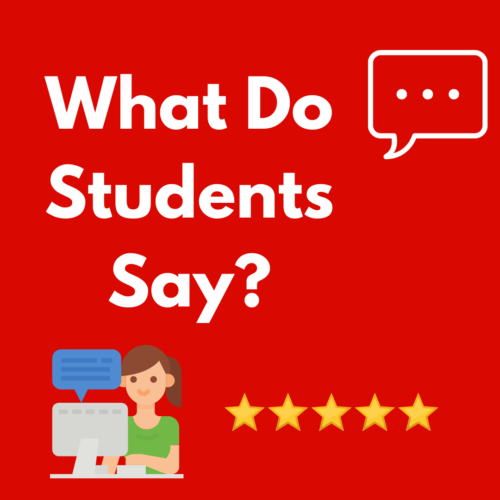 What Our Students Say About Mr. Lewis:
Mr. Lewis currently has a perfect 5-star rating, based on anonymous student feedback gathered at the end of each completed credit.
His former students commonly describe him as "patient", "helpful", "quick to respond", and a "very knowledgeable teacher".
Here are a few examples of comments shared by his ENG4U students:
"I have had the honour and privilege to have Sir Scott Lewis as my teacher for this course and he has been one of my best teachers ever! He has guided, advised and helped me every time I needed it. I have no words to describe his amazing skills at tutoring!" – ENG4U Student, Aug. 2020
"My instructor was incredibly helpful and understanding. It ended up making the doing of the work enjoyable." – ENG4U Student, Aug. 2020
"Mr. Lewis was a well-organized, fast to respond and very knowledgeable teacher. He made this course much easier." – ENG4U Student, Sept. 2020