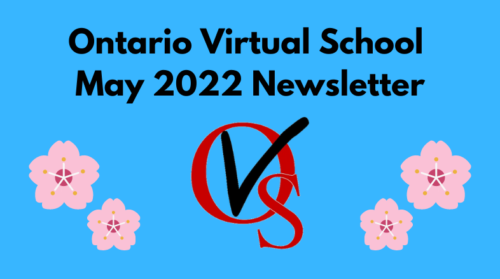 Graduation
Graduation is right around the corner. Senior students need to be finishing up their courses and taking the necessary steps required for their post-secondary education. First, senior students at OVS will need to know which one of 3 groups they fall into: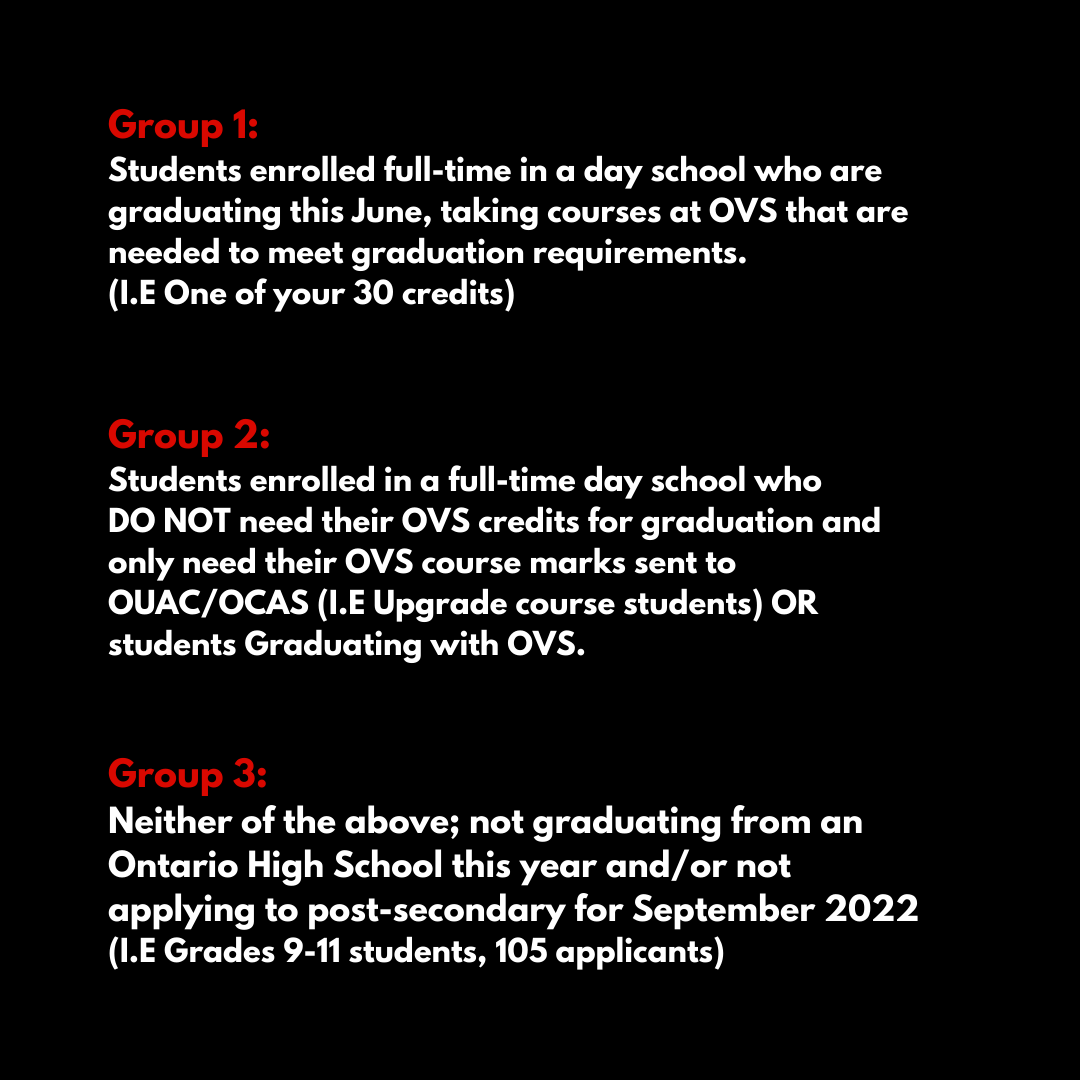 Once you know which group you fall under there are certain deadlines you will need to remember: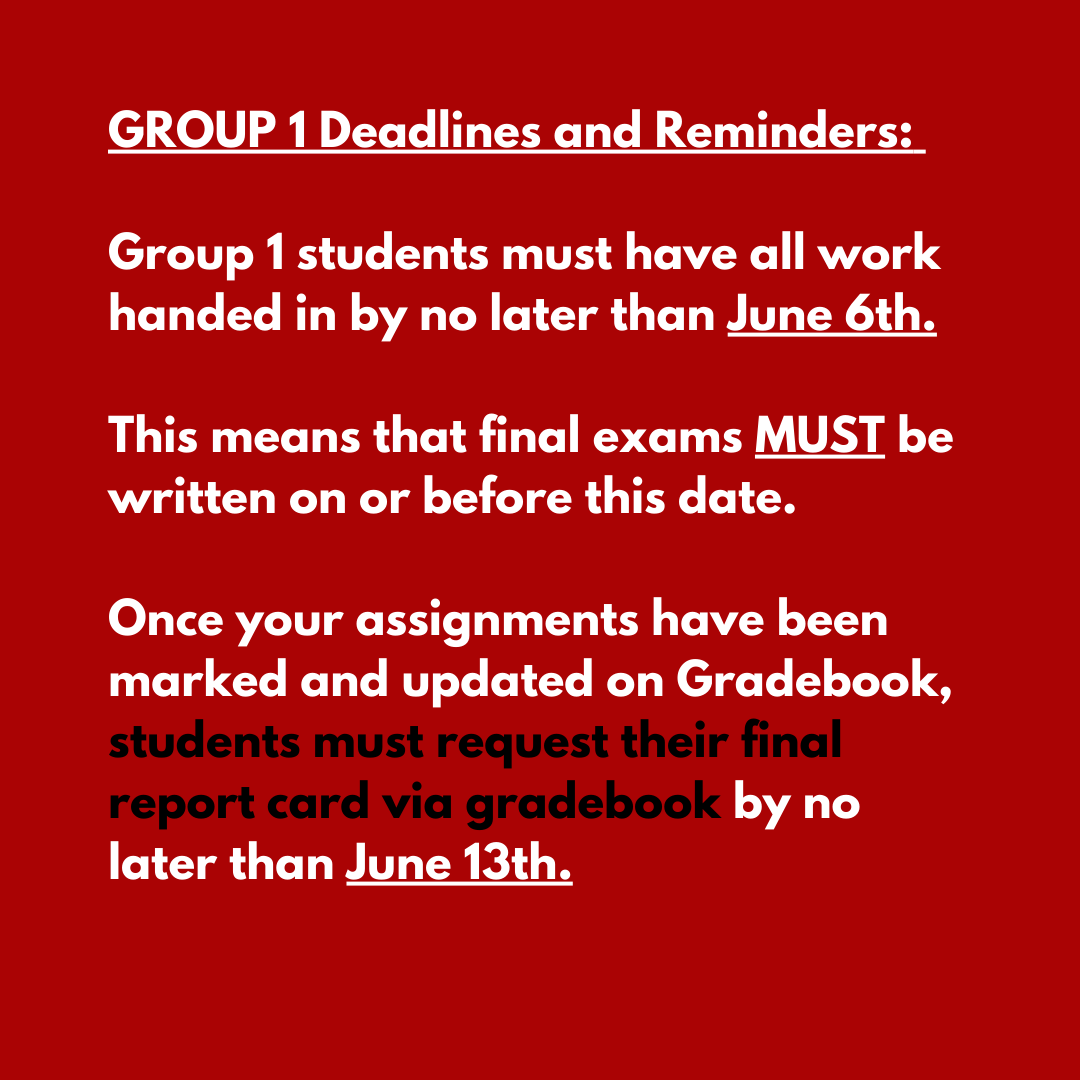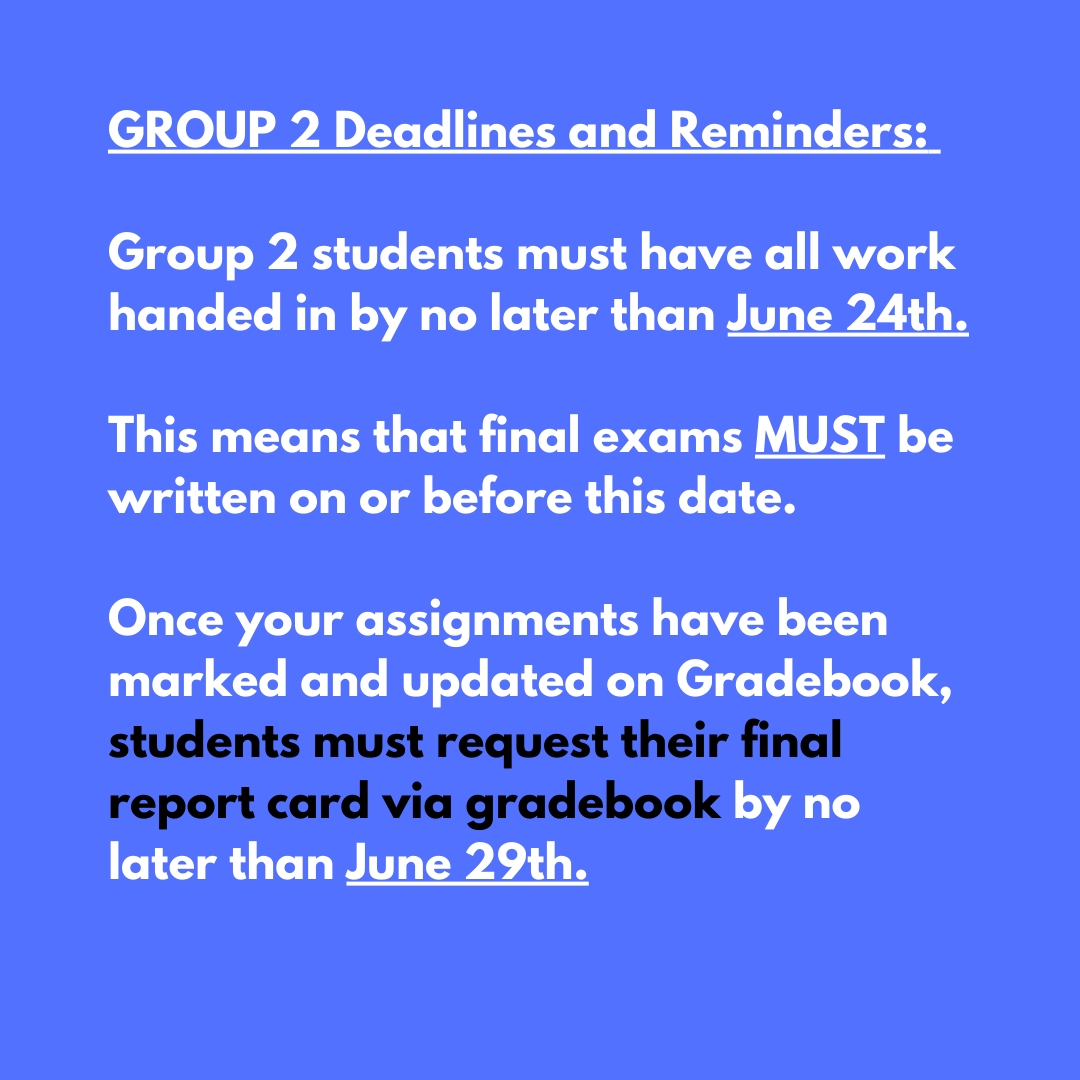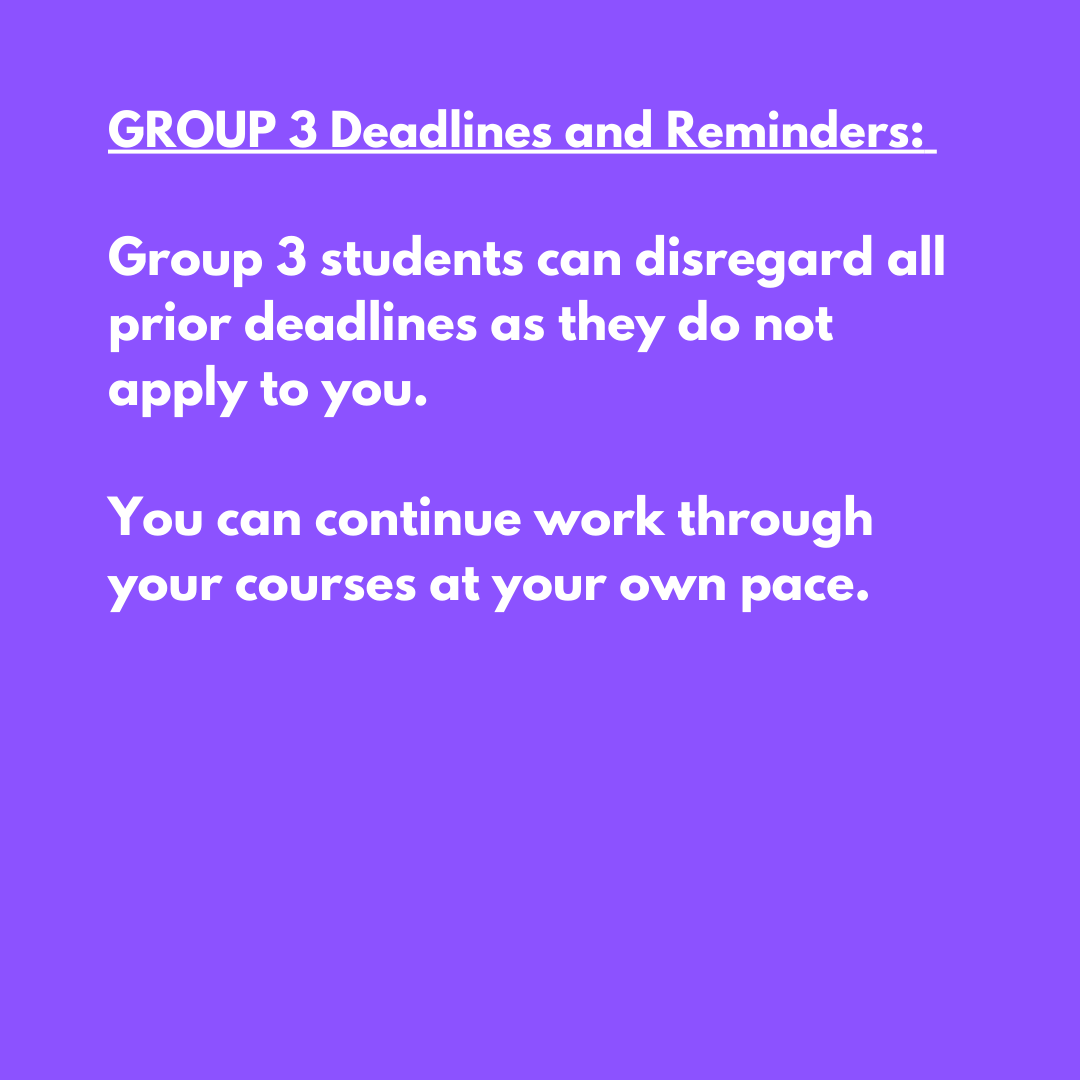 Summer School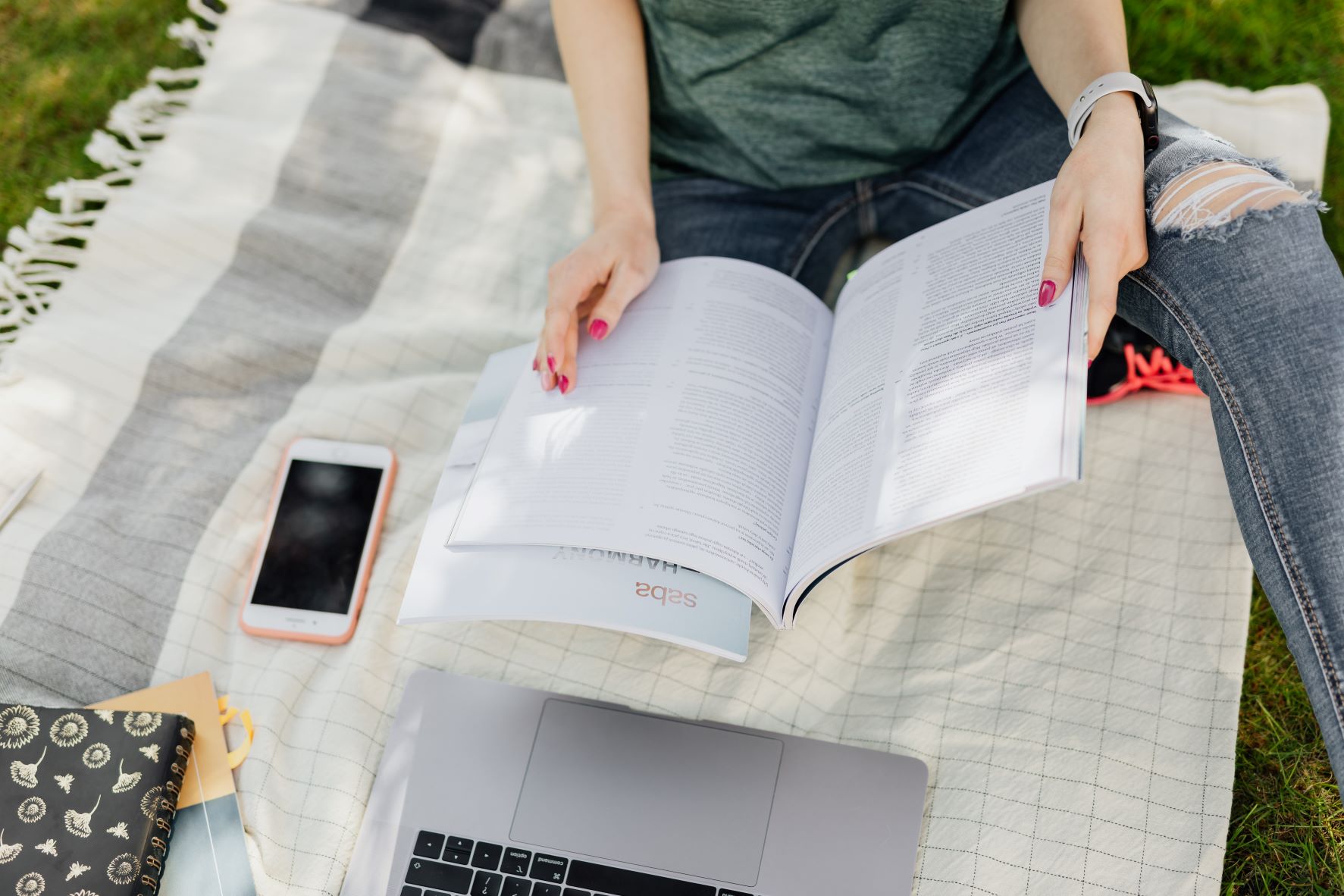 Summer is a great time to catch up in your studies. If you didn't pass a course during the school year or are looking to improve your grade, the summer is great time to take that subject. With rigid schedules in day school courses, some students aren't able to reach their true academic abilities because they learn differently than their peers. With harder subjects such as Math (MCR3U, MHF4U, MCV4U) and Science (SCH4U, SBI4U, SPH4U), OVS students can work through the material at their own pace without the added pressure of balancing multiple courses. This format allows students to achieve better grades than they could in traditional learning models.
Another issue with traditional in person school is the availability of certain courses and class size caps. Maybe there was a course you really wanted to take but your school didn't offer it. Perhaps you needed a certain course to serve as a prerequisite for a course you wanted to take next year, but were unable to enroll due to class sizes. OVS offers several courses such as Photography (AWQ3M, AWQ4M), Humanities (HFC3M, HSP3U) and Computer Science (ICS3U, ICS4U) that aren't always traditionally found in regular day schools. The summer is the perfect time to enroll and work through these courses without also having to deal with a full-course load in your day school.
Reaching Ahead
8th Grade students are finishing their last few weeks in elementary school and are maybe starting to think about entering high school in the fall. We have a free Preparing for Grade 9 Math course (OVS1O) to help young students get ready for the higher difficulty level of 9th Grade Math.
Some students may be eager to get a jump start on their high school courses. These students might want to consider our Reach Ahead program. This program allows 8th Grade students to take one or two Grade 9 courses. They can complete them over the summer to get compulsory credits over with and open up their schedule for more electives come the fall.
Tik Tok
OVS would also like to introduce our new TikTok channel, where we have short clips discussing things such as Sleep Cycles and Learning Strategies to help students in their academic pursuits.
You can also check us out on other social media platforms.