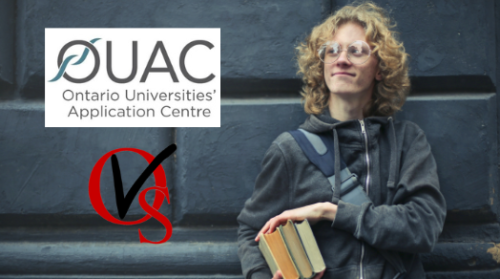 This year, the Ontario University Application Centre (OUAC) is changing their application methods. Where previously 101 and 105 students were required to submit different applications, instead everyone will be applying under the OUAC Undergraduate Application.
As part of this process, students no longer require PIN letters to be issued by their school. Instead, students are able to create their own account on the OUAC website without the PIN.
Please watch this video on creating your OUAC account.
How to create your account
You will follow the instructions to create your account:
Once you have created your account, you are free to begin submitting your applications. Please ensure you are selecting Undergraduate. Please note that the deadline for submitting applications is January 15th, 2023
In order for us to update your OVS enrollment or marks to your OUAC profile, be sure you have added OVS as a school within the "Academic Information" section of your 2023-2024 OUAC Account.
You can watch this tutorial for a step-by-step run-through (start at 1:45).
*If full-time with OVS, you may have already added OVS to your academic background when creating your account. To verify, please check your OUAC profile and ensure it shows us as a school you attend.