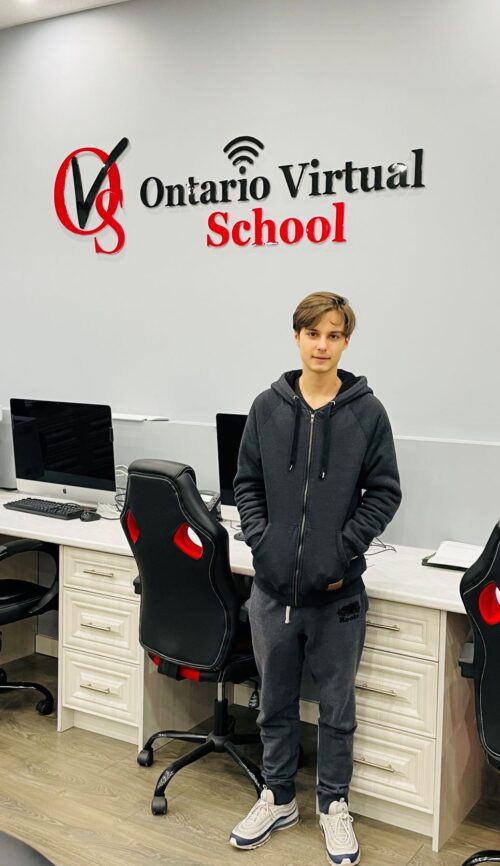 Studying with OVS allows students to keep their education consistent
Like many young learners, Nathan was concerned about how COVID would affect his education. Going into 9th Grade is hard enough without the added confusion of temporary online learning solutions and quadmesters. So, they made the decision to come to OVS, an online high school that has been around for a decade with an established online educational system and platform. As well, Nathan's family recently relocated to Florida. With traditional day school, moving to a different country would have greatly disrupted his education. However, with OVS he was able to keep his studies consistent. We asked Nathan some questions about his time with OVS. 
What courses did you take at OVS?
So far, I have taken Grade 9 and 10 Academic courses including: English (ENG1D, END2D), Math (previously MPM1D now MTH1W), Science (SNC1D), French (FSF1D), Geography (CGC1D), History (CHC2D), Humanities (HIF2O), Arts (AVIO), Business (BBIO), and Healthy Active Living (PPL1O).
How has OVS prepared you for post-secondary?
OVS has prepared me for post-secondary education by giving me all of the foundational academic information I need to be able to hopefully decide in the next few years what career area I might like to go into. Additionally, with OVS, you really have to be self-motivated, organized and have good time management to be successful and stay on track. I think I've gotten really good at those things and that will prepare me for success in my post-secondary education. Furthermore, the assignments given really make you think critically and also require digital fluency that I never experienced until taking courses with OVS. That will also come in handy in the future.
What were your favourite parts of learning with OVS?
My favourite part of learning with OVS is having the ability to learn from home and having my own schedule. Also, the courses are structured in a really understandable and helpful way. I feel like I am really learning the content and can reach out to the teachers directly for more clarification at any time.     
How did your experience taking courses with OVS compare to your day school?
In comparison to my previous in-person school experiences, the information in OVS courses is much more straightforward and clear. It is easier to understand, especially since you can go back to the lessons later if needed.         
What advice would you share with students looking to take courses online?
I would say that having a good schedule and sticking to it is the most important in order to succeed. Also, have fun and enjoy learning all the great new information! Find ways to be social outside of your school time too. For me, I play competitive soccer (4-5 days a week) and also take piano lessons and am progressing through the Royal Conservatory of Music program (virtually as well). I will have my Grade 6 exam later this year. We also might start a neighborhood band soon too and I'm learning to drive. It sounds busy, but with OVS, I can get my work done very efficiently every day and I have a lot of free time still to be kid.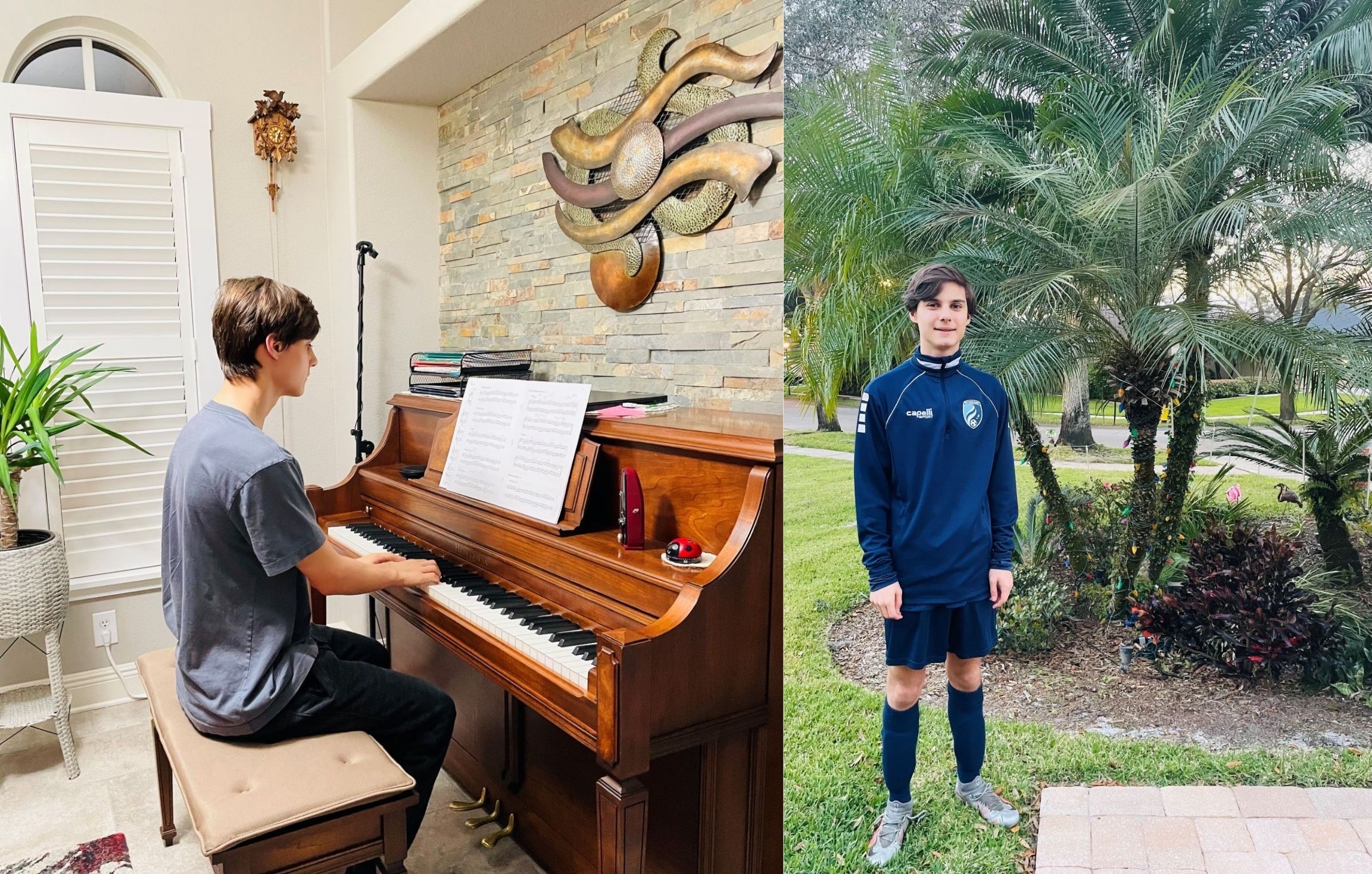 Nathan is currently a full-time 10th Grade student with us. Here at OVS, we enjoy helping students like Nathan ensure their academic future while also giving them the ability to balance their busy lives with their education.