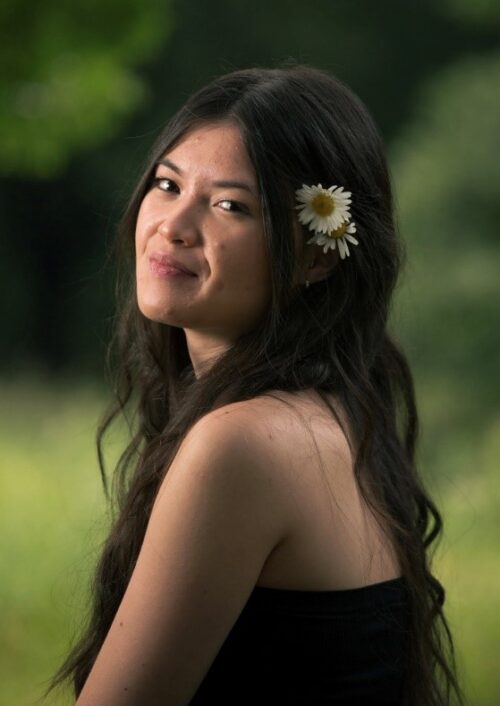 A Q&A Interview with South African Student Kiah Morishige
Kiah Morishige is an international student with OVS, taking courses from her home country of South Africa. She needed to upgrade her math MHF4U and chemistry SCH4U marks in order to apply to post-secondary schools. However, having a physical disability also limited her options when it came to accessing traditional day school, but OVS gave her the opportunity to get a world-class education from the comfort of her own home.
How do you feel OVS prepared you for the future?        
Having no definite deadlines for assignments/tests at OVS gives me the opportunity to practice my self-discipline and accountability in an academic environment that is common in university. The responsibility of the student in asking questions to consolidate coursework enables students to personally take responsibility of their education, a commonality in post-secondary education and in life. The setup of the lessons in short video clips with a teacher relaying the information emulates a typical lecture format used in university.
How did you find navigating our online portal?
The fast feedback from teachers regarding coursework concerns as well as the video format of the lessons makes navigating this course [easy]. The best part for me is that the whole course is made available upfront, so completing coursework at your own pace is made possible.
What would you say some of the biggest differences are between OVS and day school?              
Being online, OVS has some significant differences to your traditional day school. Formalities such as school uniforms, assemblies or school rules are nothing to worry about in a virtual and versatile environment at OVS. Quality of education and fair assessment takes precedence and you as the individual student are the priority.
What would you say to someone thinking about studying online?          
If you are driven and have a good sense of self-awareness, online school is a fantastic way to access education. If your lifestyle or circumstances cannot be accommodated by day schools OVS may [be] the solution you're looking for. Whether you are wanting to completely change school curriculums, take new courses because of a change in career interest or to upgrade your marks, online school through OVS can make your educational goals a reality.                
All of us at OVS are happy to help Kiah continue to succeed in her academics.