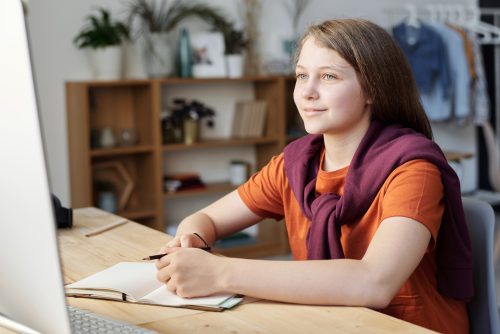 2020 has been an unusual year for students, to say the least. Around the globe, social distancing guidelines resulted in the closure of physical school buildings, and those schools then had to scramble to move their programs online. Of course, this transitioning of lessons to an online format took time, time during which students were not actively engaged in schoolwork. Even once the online programs were up and running, the nature of trying to adapt courses meant for a physical classroom into an online format, meant that the transition was not always as smooth as many would have liked. Understandably, many students were left feeling less confident in the material learned in COVID-affected courses. As such, Ontario Virtual School's self-paced online courses offer a great way for students to ensure they have fully grasped the material, and even upgrade their marks in courses they have previously completed. By repeating these courses, students can be sure they are putting their best foot forward as they move on to future courses.
At Ontario Virtual School, we have over a decade of dedicated e-learning experience. At OVS, rather than designing courses for a traditional school environment, then attempting to adapt them to work online, all of our courses have been specifically designed to engage students studying remotely and independently. To us, online learning is no 'back-up plan' – we have spent more than a decade refining our methods to ensure our interactive courses provide the best educational experience possible, taking advantage of all virtual educational technology has to offer!
One of the many advantages of online learning is the fact that students can move through the course entirely at their own pace. This means that students can study whenever and wherever they want, and for as many (or as few) hours per day as they like. At OVS, students can earn new credits in as little as four weeks, or take up to one full year to complete. And, for students looking to upgrade marks or revisit material covered in COVID-affected courses, we are offering the option to complete in just two weeks!
The 2019-2020 school year had its struggles, but that doesn't mean students shouldn't receive the best education possible! At Ontario Virtual School, we encourage students to take advantage of our specially-designed online courses to help them reinforce any areas they feel have been negatively affected by recent events. In as little as two weeks, students can top-up their learning and upgrade their marks – and can even remain in the course through the 2020-2021 school year to review and revisit foundational concepts. So, what are you waiting for? Take advantage of all e-learning truly has to offer with Ontario Virtual School.