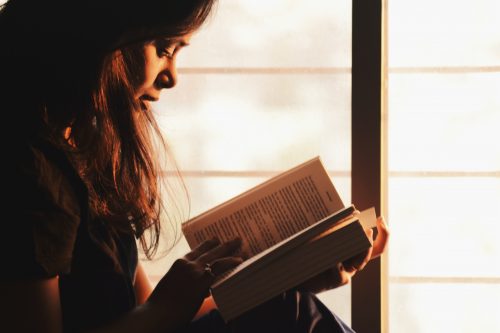 Those interested in the humanities and languages are often passionate, critical thinkers who strive to make a positive impact in their society. Whether you find a particular aspect of the humanities interesting, have a natural talent for languages, or you are passionate about making a difference, pursuing further education in the arts, humanities & languages is an excellent option to consider!
Suggested Courses
Regardless of what particular domain you're looking to study within, it's important to be sure you're taking the right courses at the high school level to satisfy prerequisites for your intended program. For language and humanities programs, you will need to have taken English throughout high school, with strong grades. Depending on your specific interests, you may want to explore additional courses, such as Philosophy, History, Law, or various foreign language courses to familiarize yourself with the specialized content. Here is a full list of suggested OVS courses for students pursuing this pathway: Grade 11 • ENG3U Grade 11 English • FSF3U Grade 11 Core French • FIF3U Grade 11 French Immersion • LYFCU Level 3 Farsi (Persian) • CHW3M Grade 11 World History to the Sixteenth Century • HRT3M Grade 11 World Religion Grade 12 • ENG4U Grade 12 English • EWC4U Grade 12 Writer's Craft • FSF4U Grade 12 Core French • FIF4U Grade 12 French Immersion • CGW4U Grade 12 Canadian and World Issues • CHY4U Grade 12 World History since the Fifteenth Century • CLN4U Grade 12 Canadian and International Law • CPW4U Grade 12 Canadian and International Politics • HHS4U Grade 12 Families in Canada • HSB4U Grade 12 Challenge & Change in Society • HZT4U Grade 12 Philosophy • LKBDU Level 4 Mandarin • LYFDU Level 4 Farsi (Persian) • NDW4M Grade 12 Indigenous Studies
Potential Programs
The humanities/languages field includes dozens of potential programs for you to choose from. You will have to apply to a specific program directly out of high school, but some schools do offer the option to enter as an undeclared major so you can explore your options further before committing to a specific domain. Another great aspect of humanities programs is that you can often combine various programs in a double major or a major/minor degree. So, whether you know exactly what you want to study or you're still not sure, there's guaranteed to be a program to suit your needs. Here is a list of some of the most popular programs in the field: • Art History • Communication • English • French • Ethics and Political Philosophy • Geography • Greek and Roman Studies • Women's Studies • History • Indigenous Studies • Linguistics • Philosophy • Religious Studies
Or, see for yourself! You can search the huge selection of programs available at different post-secondary institutions. Visit this link to search university programs in Canada, or this link to search college programs in Ontario.
Recommended Post-Secondary Institutions
We've compiled a list of Canadian universities that offer a variety of highly regarded programs in the humanities and/or languages, as well as colleges that offer 2-3-year diplomas in writing programs and museum studies. Universities University of Toronto McMaster University Glendon College (York University) University of Ottawa McGill University Western University University of British Columbia Colleges Algonquin College Fleming College Confederation College Georgian College Sheridan College Centennial College
Scholarships and Bursaries
It's no secret that post-secondary study can be expensive, but in modern society, it's considered an investment towards a brighter future. But who doesn't want 'free' money? Scholarships and bursaries are great ways to ease the financial burden post-secondary study inevitably brings. While most schools give first-year students entry scholarships based on earning good high school averages, it's important to know that there are many other scholarship and bursary opportunities available as well, which range in value and entry criteria. Generally speaking, scholarships are typically awarded in acknowledgement of academic excellence, while bursaries are allocated based on financial or situational need. Either may be given out by the university itself or by an external source. For school-specific scholarships and bursaries, it's best to browse the university website for a dedicated page that explains the criteria and application processes for their awards. For externally offered scholarships, the Scholarships Canada database lists hundreds of searchable opportunities each year. It's important to apply for these awards early, as the application deadlines vary widely. Tips for filling out scholarship applications can be found here. The application process itself also varies greatly. Some will involve writing an original essay or creative piece based on specific criteria, others will require you to provide a series of specific documents proving your academic or financial standing, while a select few will simply ask you to fill out your contact information for a luck of the draw pull. In general, the applications whose processes are more complex, and whose criteria are more specific, are the ones you have a greater likelihood of being awarded. Scholarships and bursaries do lighten the financial burden of higher education, but they also require time and effort in finding and applying for ones that apply to your specific situation.
Career Opportunities
A Bachelor of Arts in the humanities or languages can lead you to many amazing career opportunities, but which one is right for you? Just like picking a degree, it's important to consider your strengths, skills and personal interests. After all, if you love what you do, you'll never work a day in your life! Here are just a few of the hundreds of potential careers a Bachelor of Arts graduate might choose to pursue: • Media Relations Officer • Museum Educator • Gallery Director • Content Developer • Human Rights Officer • Geo-marketing Consultant • Natural Resource Planner and Analyst • Archaeologist • Editor • Teacher • Public Administrator • Historian • Speech Language Pathologist • International Development Officer • Heritage Interpreter • Urban Planner
Looking for career paths that are more specific to your future degree? The University of British Columbia has compiled an extensive list of the different career paths you can take with specific humanities degrees. For many students in the Humanities, a Bachelor of Arts is just the first step. Many choose to pursue a Master's degree or PhD to study a more specialized topic or enroll in professional program, such as teacher's college or law school. At the end of the day, remember that the path you choose is never set in stone and the decision to change pathways should never be regarded in a negative light. Instead, consider a shift in focus or discipline as just another way of expanding your skill-sets and areas of knowledge. And, as always, OVS is here for you if you find yourself in need of prerequisite courses or upgraded marks to embark down a new path towards your ideal future.