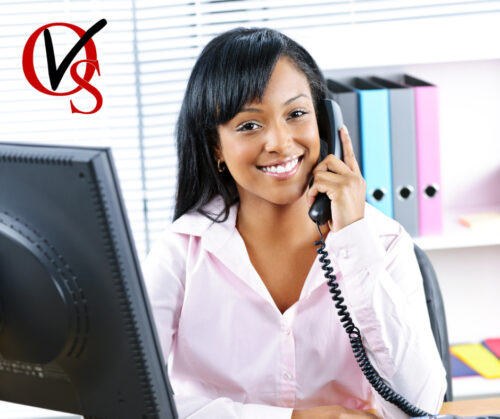 There are many different reasons students may wish to speak with a guidance counsellor. A school's guidance department helps with academic concerns, pathway support, and various socioemotional and mental health concerns. Yet, while most students are familiar with the guidance office in their day school, many may not realize that Ontario Virtual School also offers these services. In fact, OVS's online guidance services offer several unique benefits.

Guidance When You Need It
While a guidance department can provide a great deal of help to students, they aren't always available to provide that help when you need it most. If the school closes over the summer months or winter holidays, or even just over the weekend, then so, too, do its support services. Guidance services are often critical to a student's academic and personal wellbeing, so we believe it's just as critical to ensure that students never miss out on these services.
That is why, with Ontario Virtual School, guidance services are accessible seven days a week! OVS offers appointments from 10am to 6pm every day, year-round. OVS also ensures that someone is always available, so no student is ever turned away.

Guidance How You Need It
In the age of COVID-19, it's crucial that students be comfortable accessing the support they need, without the added concerns that come with attending meetings in-person at a traditional guidance office. Indeed, with physical school buildings closing for extended periods of time, accessing typical support services has not always been an option for students in the early 2020s.
Luckily, since Ontario Virtual School is an online-only school, OVS's guidance services are entirely online. Meetings can be conducted via phone, Skype, or Zoom call, depending on the student's preference and situation.

Guidance Where You Need It
Using online platforms to conduct guidance meetings comes with many benefits beyond simple convenience, though. It also allows students to meet with a counsellor from the location of their choosing. This can be particularly important for meetings dealing with sensitive topics, such as socioemotional or mental health concerns.

Support With Who You Need There
Conducting guidance meetings online also allows other parties to join the meeting more easily. This may include family members, tutors, or academic advisors who wish to weigh in on academic or pathway decisions.

Support For Whoever Needs It
Unlike traditional guidance services, with OVS, anyone is welcome to make an appointment to ask questions and receive support. Often, mature, international, or homeschooledc students must fend for themselves as students without a full-time day school to support them and provide key academic advice. OVS is happy to help these students navigate the sometimes-complicated waters of pursuing new or alternative educational paths.
So, the first question is, what are you waiting for?