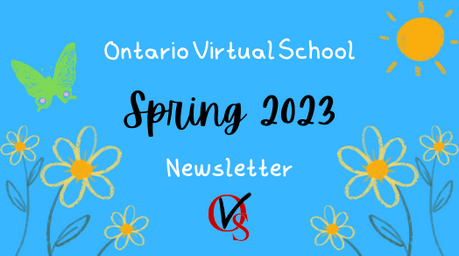 With spring coming up fast, all of us here at OVS are looking forward to warmer weather and longer days. Along with sunnier skies, we are heading into crunch time for high school seniors applying to post-secondary programs. In this newsletter we'll cover some important dates and information that all high school seniors should know.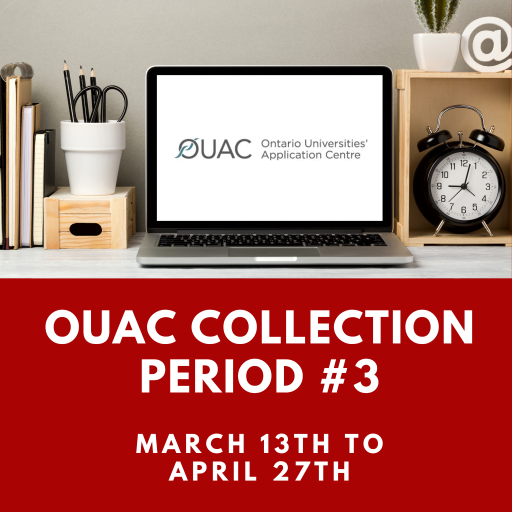 OUAC's next collection period for midterm marks and any final grades available begins on March 13th, and will end on April 27th, 2023. For a full list of OUAC's collection dates for 2022-2023, please see OUAC's Grades Collection Chart.
IMPORTANT: In order for us to update OVS enrollment or marks to your OUAC profile, you must first add "Ontario Virtual School" as an additional school within the Academic Background section of your 2022/2023 OUAC Account. Please see OUAC's Tutorial #3 between 1:45-2:10 for a step-by-step run-through of this process.
If you have already added OVS to your OUAC account but do not see your current OVS enrollment or marks listed, please contact [email protected]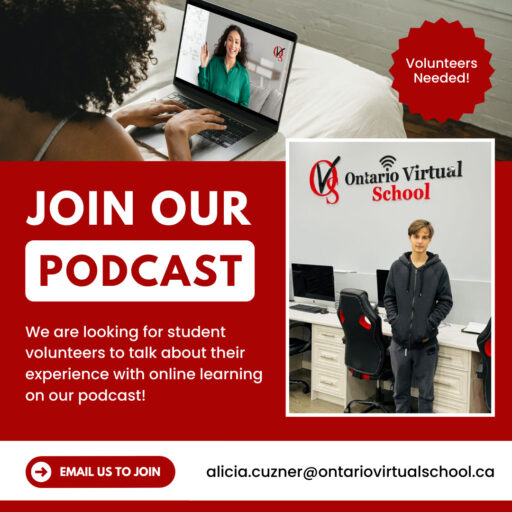 As part of our excellent Podcast Series, we are looking for 3 student volunteers to talk about their experiences with the following topics: communication skills, adaptive thinking in the digital world, and thinking skills for school.
You will participate in a 15-minute segment where you'll be speaking with one of our teachers, Alicia Cuzner, about your experiences and what you might tell your past self about the topics listed above.
Whether you're local or international, if you're interested in this volunteer opportunity please contact: [email protected]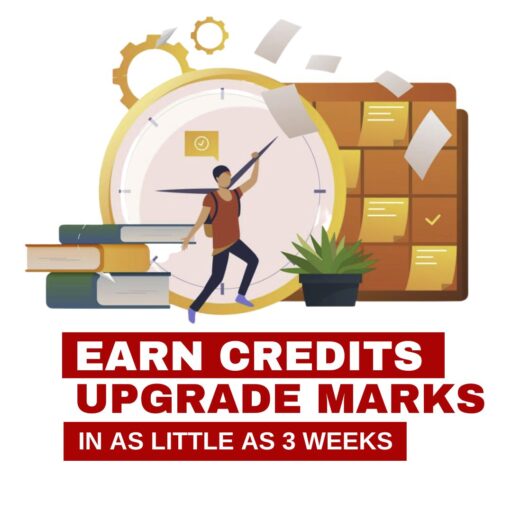 For senior students looking to apply to post secondary school, it can be upsetting to finish a course with a lower grade than what you need or want for your applications. However, with an online high school like Ontario Virtual School, there is still time to improve your marks.
Our Upgrade Program allows students to retake a course and complete it in as little as 3 weeks, which means you can get your mark updated quickly and submitted to OUAC, OCAS or sent to specific post-secondary institutions.
If you didn't get the marks you need or if you were declined your acceptance because of a low mark, there is still a chance to turn things around with OVS.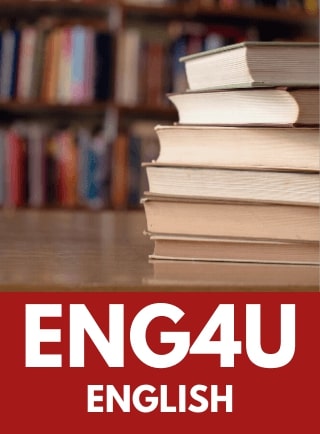 Grade 12 English is a required course to both graduate from high school in Ontario and to apply to post-secondary programs. Grade 12 University English is the course you'll need if you plan to attend a university.
Our ENG4U course aims to develop critical and creative thinking skills, as well as essential communication skills needed for both academic and daily life. In this course you'll learn about the following topics: literary criticism, poetry, essay analysis, and novel studies.
Taking this course with OVS will allow you to work at your own pace, complete it in a time frame that works best for you, and give you the required credit you need for both high school and post-secondary programs.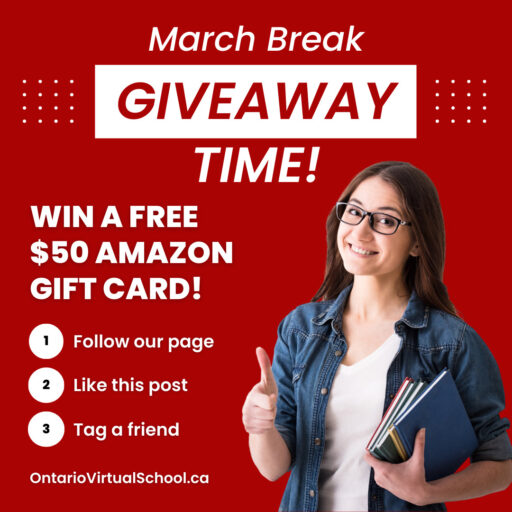 🎉 Happy March Break everyone! 🎉 To make this year's break even better, we're giving away a $50 Amazon gift card to one lucky follower! 😍 Keep reading for details.

HOW TO ENTER:
1. Follow our page @ontariovirtualschool
2. Like this post
3. Tag a friend who might be interested in online learning

The winner will be announced on Friday, March 17. Good luck!