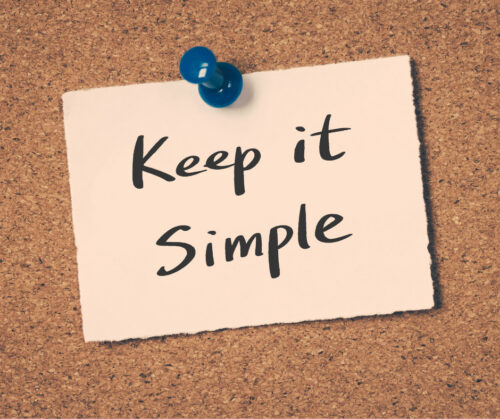 Keeping it Simple: The Key to Overall Health
When we think of modern society, the analogy of a 'rat race' often leaps to mind. More so than in any previous generation, today's teens have more to watch, more to read, and more to do than ever before. And laced within all that content is pressure. Buy this! Watch that! Do x and you'll feel y! All often sold with the promise of greater happiness.
One area where these pressures seem particularly counter-intuitive is the field of "healthy living". Nowadays, there are hundred of thousands of goods and services promising to help you live a healthy life. In reality, as I have often told clients, the best thing you can do is to take a vacation from being health-conscious. By focusing so heavily on doing the "right" exercises and eating the "right" foods, we are inflicting so much added stress into our day-to-day, that the end-result leaves you more or less back at square one.
Of course, eating right and exercising are still vitally important, and I don't mean to suggest otherwise. Instead, consider this: Does the Dalai Lama practice every spiritual tradition in existence to achieve Nirvana? The answer, of course, is no. The Dalai Lama achieves inner peace by maintaining a simple focus on his own spiritual traditions. He understands that, as humans, we can only do so much. To achieve a healthy state of living, we need to keep it simple! After all, there is only so much time in a day, and truly, we only have one life to live.
The abundance of choice we have created for our kind is undoubtedly a modern wonder, but might it also be a curse?
To avoid the curse of too much choice, we need to take a big step back. We must accept that we have limitations, and set goals according to those limits. We must learn when to say 'yes' and when to say 'no.' And, most importantly, when to say "no more".
Perhaps you enjoy travelling, and doing so soothes your soul. Great! Perhaps a friend, knowing this, gifts you a scratch-off world map so you can document your worldly travels. A lovely gift – but one that should not instill an ounce of pressure for you to see every country in the world. Instead, make a list of the countries you're most keen to see and be content to check off names from that.
Perhaps you have a love of food, one that has your device overflowing with bookmarked recipes you've yet to try. Cooking is an excellent passion, and one that can help you lead a healthier life – but only if the abundance can once again be narrowed. Instead of feeling overwhelmed by the plethora of options (and ordering take-out instead), commit to trying one new recipe per week.
Or maybe you are a health-enthusiast. The fact of the matter is, there are thousands of super-foods, fat-blasting recipes, diets and workout routines – and these fads proliferate like bunnies! You must learn to channel your focus to consider only what works for you, taking into account factors like time, budget, and dietary restrictions. Teach yourself not to be concerned with what others are doing or how well it's working for them, because when it comes to our bodies, we are all unique. Find what works for you, and stick to it. And remember, the simpler it is, the easier it will be to maintain.
Keep things simple and simple will serve you.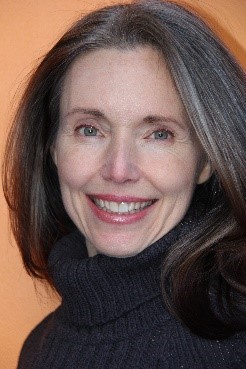 Cheryl Millett
Holistic Nutritionist & Practitioner – Mind & Body
Parent of OVS student
[email protected]