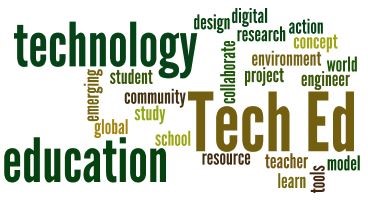 The Government of Ontario recently announced a new requirement for students who wish to earn an Ontario Secondary School Diploma. On March 10, Premier Doug Ford and Minister of Education Stephen Lecce announced that students who enter Grade 9 in September 2024 or later will be required to take a "technical education credit" in order to complete their graduation requirements. Any new requirement is sure to be something that students and their families will worry about, including students currently enrolled in Ontario Virtual School, or who may be thinking about enrolling in the near future. However, OVS can help to make this new requirement a seamless process for any student.
The Government of Ontario has said that this technical education credit has been made mandatory in order to ensure that all students are exposed to a wider range of skills and career options. Though full details are still to come, courses that fulfill this requirement include topics such as construction as well as engineering. Computer technology is included, as are hospitality courses. Things like manufacturing and communications would both fall under the umbrella of this credit. Students are given a variety of options that they can take in order to ensure their graduation, and gain valuable education and experience in a number of fulfilling and lucrative fields. Indeed, part of why the Ministry of Education has decided to make these courses mandatory is because of a shortage of workers in these fields, and students who graduate with these skills, and continue on these career paths, would have promising futures that would benefit both themselves and the province of Ontario.
Of course, one thought that many students may have is that these courses seem like ones that may not be available online. At OVS, we have many students who take some courses at traditional schools, and other courses online, with us. However, we also have many students who study fully online. In fact, we have many students who live outside of Ontario, and even outside of Canada, but are still working hard toward earning an Ontario Secondary School Diploma. Those students will be happy to know that OVS already has courses that will fulfill their technical education credit requirement.
TGJ3M and TGJ4M, our Grade 11 and 12 Communications Technology Courses, would each fill the requirement and let students graduate. These courses are designed to help students develop media knowledge and skills while designing and producing projects in the areas of live, recorded, and graphic communications. Students in these courses develop the skills required to work in the areas of TV, video, and movie production; radio and audio production; print and graphic communications; photography; digital imaging; broadcast journalism; and interactive new media. Students will also expand their awareness of environmental and societal issues related to communications technology, and investigate career opportunities and challenges in a rapidly changing technological environment.
Full details of the new technical education credit requirement have not yet been provided, so it is possible that more OVS courses may also fulfill the criteria, but we will be sure to keep students updated, so they can be fully prepared to graduate on schedule. Additionally, Ontario Virtual School is adding new courses frequently, so our students' options will continue to grow as time goes on.