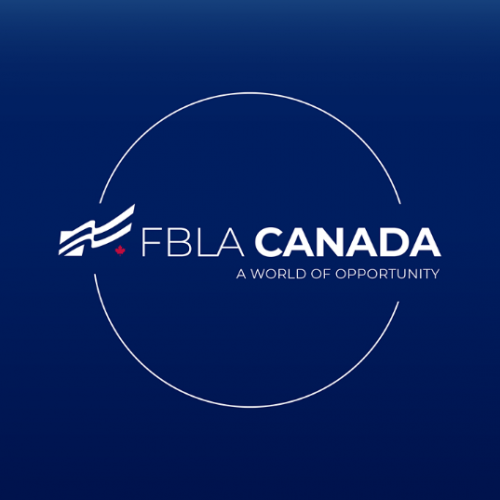 At Ontario Virtual School, we continuously strive to provide our students with world-class educational opportunities. This not only includes providing top tier curriculum and courses, but also introducing connections to global education and career-oriented communities. To this end, OVS is proud to announce our participation in the Future Business Leaders of America competition.
Future Business Leaders of America (FBLA) is an organization founded by Columbia University professor Hamden L. Forkner in 1937. It was designed to act as an overarching body that could unite the thousands of high school and college business clubs across the United States. Not only is FBLA the oldest career student business organization in the world, it has also grown to be the largest in its 83-year history.

In June 2020, Ontario Virtual School founded its own Future Business Leaders of America team. The team currently has more than 30 participating members who meet on a weekly and monthly basis. This team is joining an international community of over 250,000 people, all dedicated to becoming community-minded business leaders in a global society. As with all FBLA teams across the world, OVS's FBLA members are self-motivated, high-achieving leaders, interested in networking with like-minded peers, attending exciting conferences, earning international recognition, and learning how to excel in the business world.
In addition to being among Ontario Virtual School's talented team of teachers, Ms. Sunny Sang also helps lead our Future Business Leaders of America team. Along with Ms. Sang, our team's executive members have registered the team to participate in the FBLA Canadian National Leadership Conference, which will be held in February 2021. This is FBLA Canada's flagship conference, and one of Canada's premier high school business competitions. The event will bring together more than 1000 students from across Canada to learn from engaging speakers, network with like-minded peers, and compete for prestigious awards.
To prepare for the upcoming conference, OVS's FBLA team has been practicing and working hard using Zoom to conference with each other and ensure that they are all well prepared for the competition.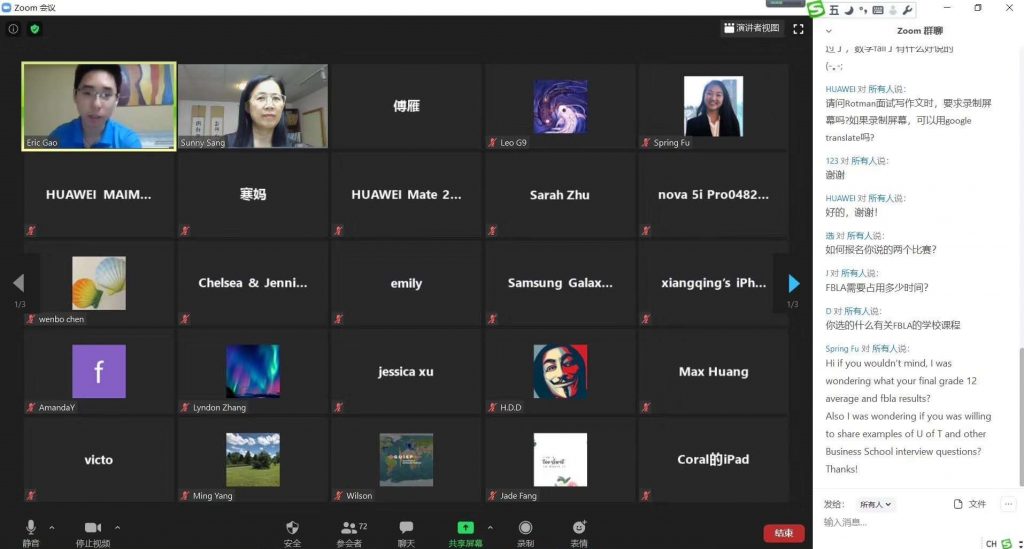 For the competition aspect of the 2021 CNLC conference, the top three individuals or teams in each event will be recognized with a "National Champion" plaque, as well as a cash prize! And, perhaps the most exciting part, they will also earn the right to compete at the 2021 National Leadership Conference in Anaheim, California, scheduled for June 29 to July 2, 2021. The best and brightest FBLA members and teams convene for this four-day conference, which is considered the pinnacle of the Future Business Leaders of America experience, and a highlight participants' high school lives.
Ontario Virtual School is extremely proud of our FBLA team members, and we are excited to watch them embrace this incredible learning and networking opportunity. Of course, we are also excited to see their surely stellar results!
GO OVS FBLA TEAM, GO!