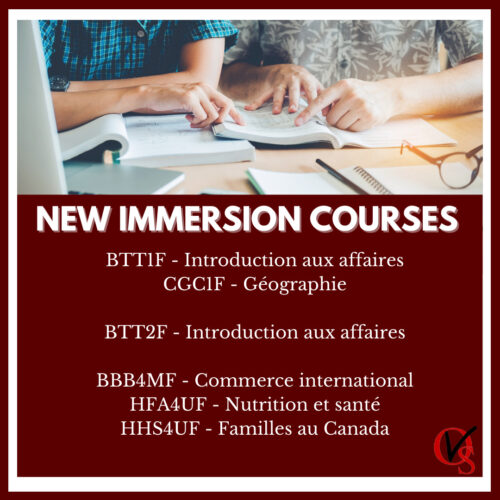 In addition to the core French Immersion language courses for Grades 9 through 12 (FIF1D, FIF2D, FIF3U, and FIF4U), OVS is proud to offer additional elective options taught entirely in French.
BBB4MF, Grade 12 French International Business Fundamentals
BTT1F, Grade 9 French Information and Communication Technology in Business
BTT2F, Grade 10 French Information and Communication Technology
CGC1F, Grade 9 French Issues in Canadian Geography
HFA4UF, Grade 12 French Nutrition and Health
Like our English course offerings, all of our French courses are designed and taught by OCT-certified instructors with Native fluency in French. With video and voice narration and interactive multimedia lessons, our French programming offers a flexible opportunity for existing Immersion-stream students to pursue their French Immersion certification.
For more information on our FIF program, check out our blog or our French Immersion course listing!