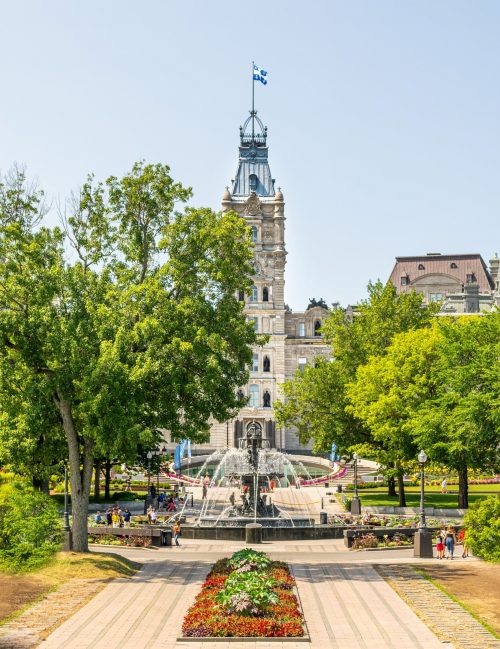 French Immersion programs have been increasing in popularity in recent years; yet, perplexingly, data suggests there are now fewer spots available in these programs across Canada. With not all schools offering Immersion, and those that do having a select number of highly coveted spots, it can be difficult to take advantage of the wide variety of benefits a bilingual education offers. In an effort to fill this gap, Ontario Virtual School is proud to unveil our new French Immersion Program!
Students and their families often worry about the perceived difficulty of studying in another language. While there are undoubtedly challenges to language learning, at OVS, we feel our self-paced model provides the time and flexibility language learners need to grasp new content. Our fully-narrated, pre-recorded lessons can be replayed as many times as needed to ensure confidence in the pronunciation, inflection, and meaning of the content covered. In addition, our dedicated OCT-certified teachers are available to answer questions and provide clarifications throughout the course, with email response within 24-hours and feedback on assessments in just 48-hours. More immediate assistance is also available during weekly office hours.
For students looking to pursue French education beyond the required Grade 9 credit, but who feel the Immersion level may not be right for them, OVS also offers Core French courses for Grades 9 through 12. These courses are a great way for students to continue practicing their language skills with course instruction and assessment in French, allowing them to reap the benefits of a bilingual education, even if they did not pursue immersion in elementary school.
Like all courses offered at OVS, our French courses can be taken from anywhere in the world, allowing students and their families access to a quality language program, regardless of what is available through their local school district. So, whether you choose to take Immersion or Core French (or any of our other international language courses), register today to combine the valuable benefits of earning a bilingual education with the flexibility and technical skill-building of online learning as you pave your path towards a brighter tomorrow!