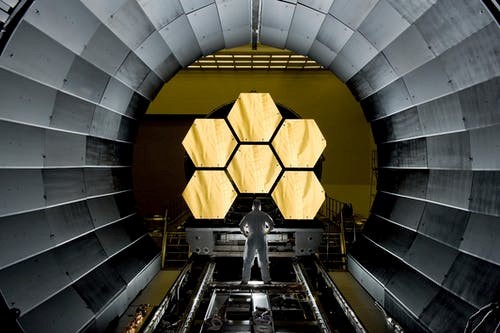 The path to higher education opens after you graduate high school. If you want to enter academia through university, or if you want hands-on career training via a college program, you need to have a high-school diploma first.
For students committed to STEM education at the university level, you'll need to focus on stellar marks and the right study habits. At OVS, we're committed to helping students achieve their goals, and so we'll be looking at one
STEM discipline in particular — Engineering — and what high school students can do to prepare for post-secondary study in this field.
Engineering is an accredited professional in Canada, and only certain post-secondary institutions can offer the appropriate programs and courses. Some of these institutions are very competitive. For example, the
University of Toronto says that grades in the mid to high 90s are recommended to be a competitive applicant
for its Engineering Science program.
There's no need to be disheartened though, a little preparation goes a long way. e-Learning, like that offered by the Ontario Virtual School (OVS), provides a great opportunity to cover the necessary credits.
Canada has several world-class institutions available for future engineers. The University of Toronto's Engineering school is ranked first in Canada. Its Entrepreneurship Hatchery allows students to create and develop startups and build business experience while still at school.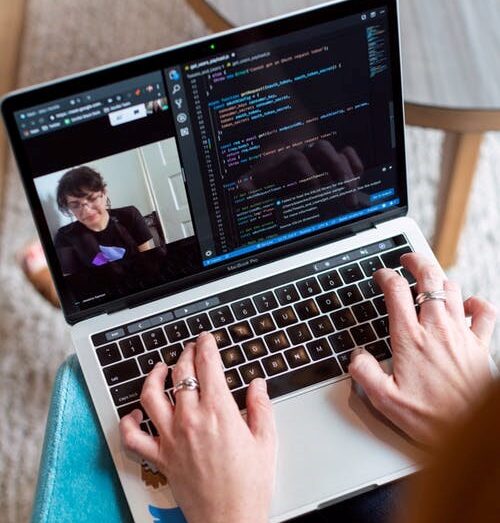 Over in Waterloo, Canada's largest Engineering school is in the top 50 Engineering schools worldwide and has been named by Maclean's as the most innovative school in Canada for 27 years in a row. McGill University is also in the top 50 and provides regular traineeships for undergrads to get involved with faculty research projects during their summers.
On the west coast, the University of British Columbia's Engineering school has over 4,500 employer partnerships, allowing undergrads to get real-world experience during their studies. Canada is a great location for budding engineers, and with the right preparation they can choose the institution that's right for them.
Let's take a closer look at the University of Waterloo.
In their first year, students at the University of Waterloo develop the foundational knowledge that they will use in the future, mostly focused on building the necessary mathematics and science skills. Unlike some schools, Waterloo offers direct-entry programs, ensuring students get a specialized program in their chosen field from day one. Students can apply for a wide variety of different Engineering programs, ranging from biomedical Engineering to nanotechnology.
Waterloo offers a quiz to help potential students get an idea of the specific program they want to apply to. The first-year is structured around building core skills, but in later years, students can broaden their studies into other disciplines and areas. Throughout their degree, students develop a holistic understanding through complementary studies into social sciences, Engineering economics, and the impact of technology on society.
Waterloo also provides the world's largest collection of co-op programs; if you're entering an Engineering program, you will automatically be entered into a corresponding co-op program. Each Engineering program at Waterloo is different, but generally, students will alternate between school and work every four to eight months. These positions aren't unpaid internships, on average they earn $17,000 per term, over six work terms.
Now let's take a look at one of the Engineering program's application requirements to get a picture of the preparation a student needs to be a competitive applicant. The Civil Engineering program at Waterloo requires six Grade 12 U and/or M courses including Advanced Functions, Calculus and Vectors, Chemistry, Physics, and English. All of those courses have to be at least 70%, but to be competitive, these marks need to be much higher. For Civil Engineering, an average grade of 95% and above has an 85% chance of getting an offer. For averages of 90% – 94%, that chance decreases to 75%. An average of 85% to 89% has a 50% chance of receiving an offer. Your admission average is based on your required courses and your top mark in a 6th grade 12 course.
We Can Help You Get There
That may sound disheartening. Waterloo is an elite school, and the competition for places is fierce. However, a little preparation goes a long way. For many students, the flexibility offered by remote learning can allow them to develop and learn at their own pace. At the Ontario Virtual School, we have been perfecting our e-Learning suite for the past decade.
We've got the experience and the technology to provide comprehensive online school programs to students all over Ontario and the world. We offer Ontario Secondary School Diploma (OSSD) high school online courses, and we're inspected by the Ontario Ministry of Education.
OVS can help you achieve results in the courses necessary for entry, and through remote studies, students can take all the time they need to get top marks. We offer MHF4U (Advanced Functions), where students refine their understanding of mathematical functions, essential for success in more advanced mathematical disciplines.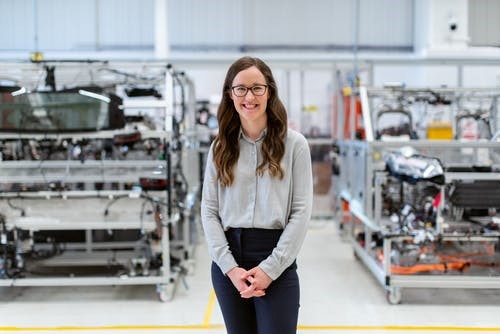 Meanwhile, MCV4U (Calculus and Vectors) will give students the grounding in vectors to allow them to model real-world relationships in their future studies. SPH4U (Physics) will provide foundational knowledge of energy transformation and other physics topics, while also introducing students to the critical skills of scientific
investigation and research design.
Finally, our SCH4U (Chemistry) course gives student knowledge in chemical processes, which is an essential element of many more advanced Engineering concepts. Student marks in these courses can be sent directly to OCAS or OUAC, making it easy to integrate them into college or university applications.
And for students just beginning their high school careers, the free courses we offer to recent Grade 8 grads ensure that they will be well situated in the high-school environment to be able to find their feet quickly and decide on the academic path they want to pursue. If that path is a STEM discipline, they know they'll have the necessary tools to succeed.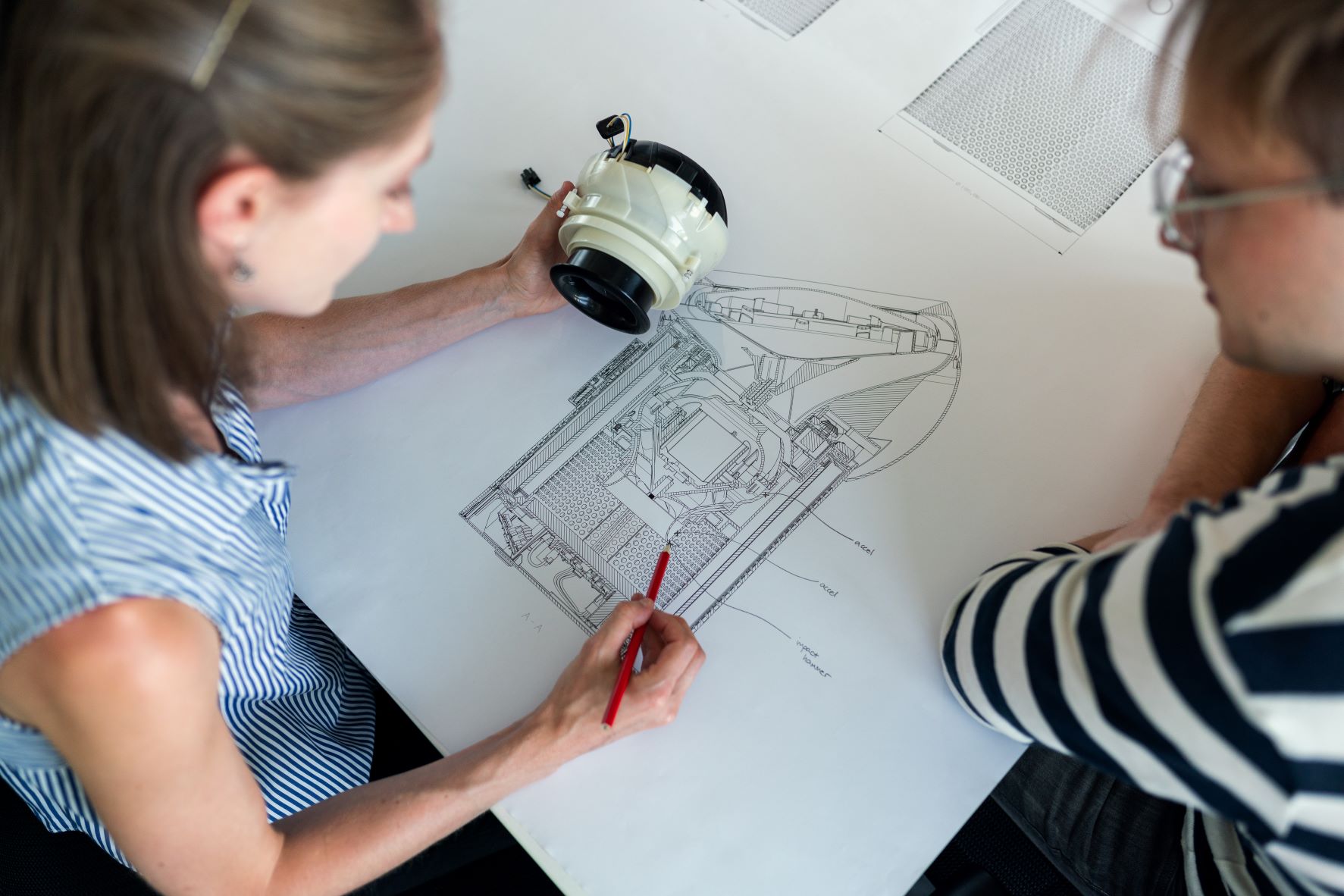 There are career paths in Engineering for any possible interest or passion, and a lot of them are in some of the most well-paid fields in Canada. From aerospace engineers producing the next generation of air and spacecraft to the next killer app built by software engineers, there are ample opportunities for those interested to carve out fulfilling careers. With preparation, a plan, and hard-work, post-secondary Engineering education is attainable to anyone, and at OVS we offer world-class academic preparation to allow you to get into the school of your dreams!