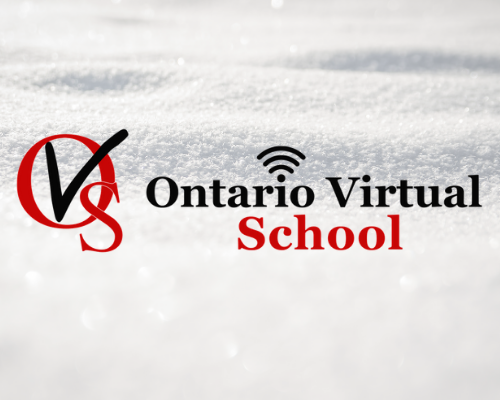 As we come to the end of the year it is important to reflect on the exceptional year we've had. Our students have achieved a lot here at Ontario Virtual School, many have graduated and started attending top Universities and Colleges, both locally and abroad. While others are just starting their applications for the coming year. Whether you will be graduating soon or just starting out in your high school career, this has been an amazing year for all of us here at OVS. We are very proud to share our year in review: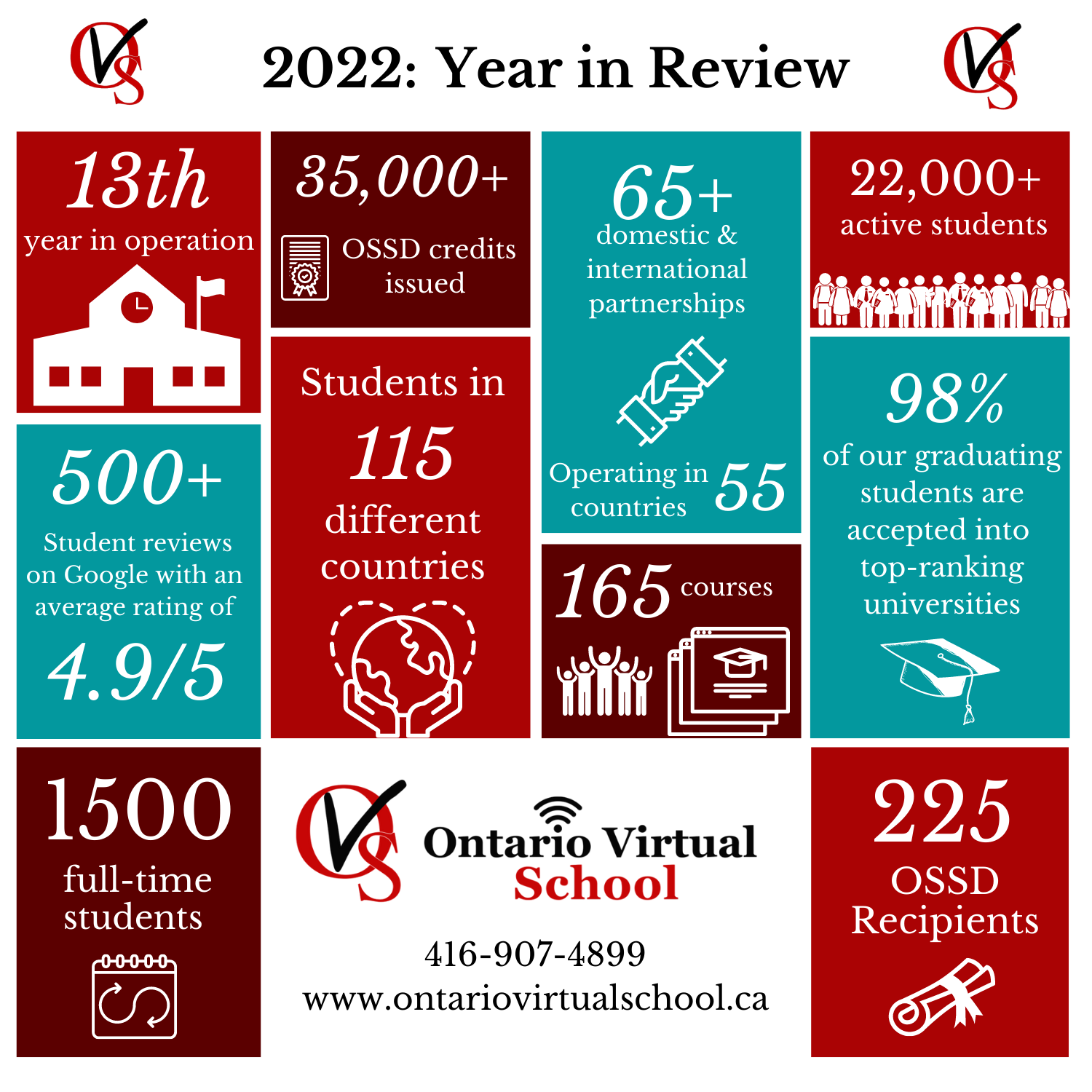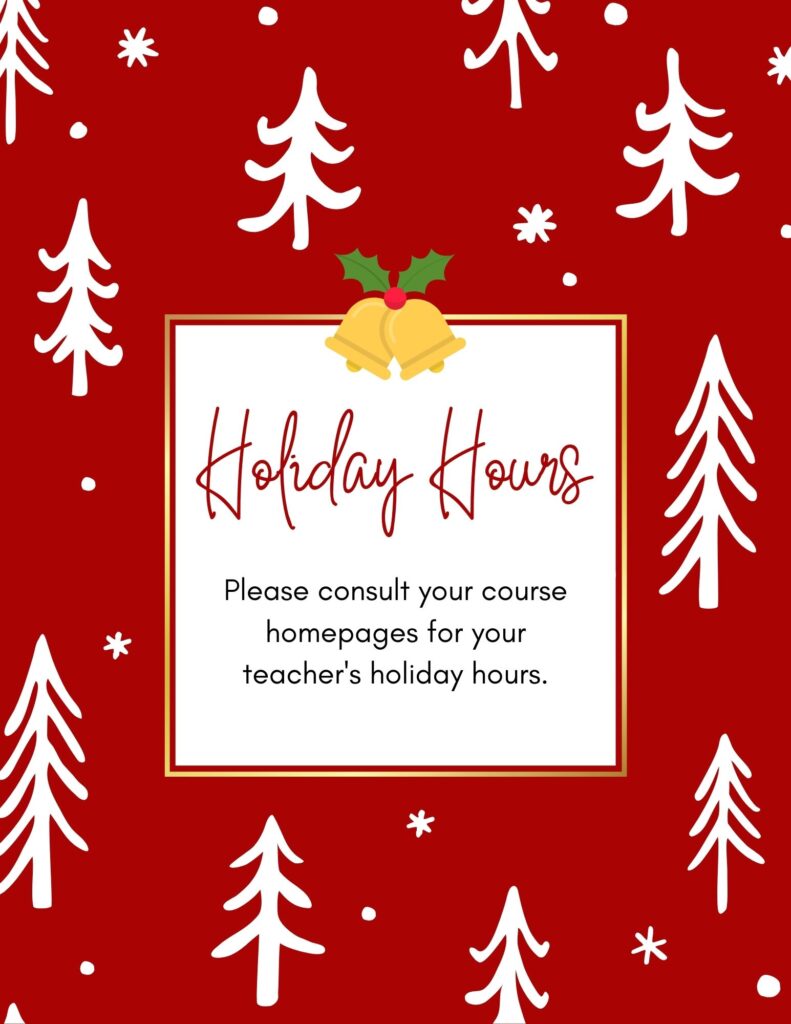 The OVS office will be open throughout the holiday season to support you as your work through your course over Winter Break.
Here are our holiday hours:
December 23rd: 10am -6pm
December 24th – 26th: CLOSED
December 27th: 10am – 6pm
December 30th: 10am – 6pm
January 2nd: 10am – 6pm
Otherwise, all other weekdays will operate on regular hours with phone, email and chat support available from 8am to 8pm.
Please note, these are office hours only. Individual teachers will be updating their courses homepages with any expected delays in their holiday marking.
For those students who haven't yet submitted their OUAC applications, the deadline is fast approaching. 
The deadline for submitting your OUAC application is January 12th 2023.
Once you have submitted your application, be sure to add "Ontario Virtual School" as one of the school's you are attending in the "Academic Background" section of your OUAC profile. Once you have, let us know so we can be sure to update your marks.
If you have already added us and don't see your marks, please reach out to [email protected].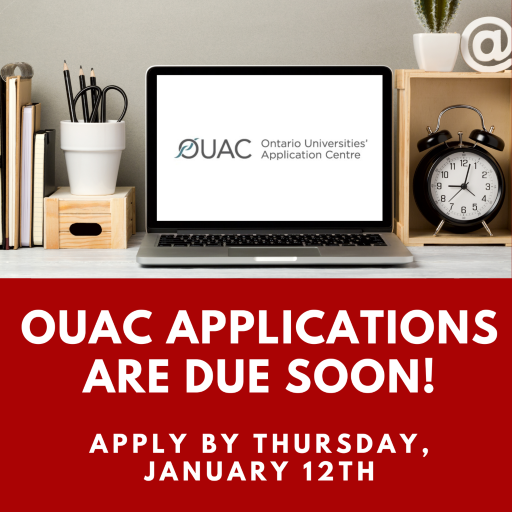 If you're a parent or a student and you need some guidance to help you make decisions on courses, graduation, post-secondary planning and more, please make a free guidance appointment with us! One of our qualified guidance counsellors will be able to assist you and offer you the support you need!