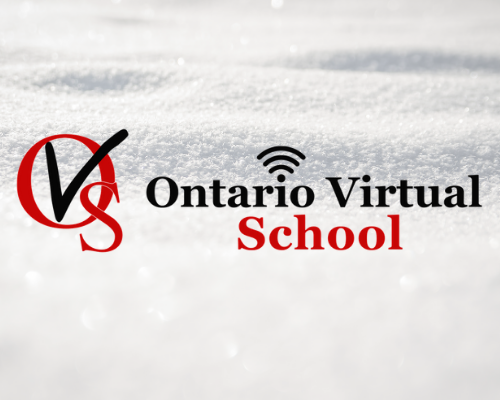 Seasons Greetings from OVS!
Happy holidays to you and yours from Ontario Virtual School! On behalf of the entire OVS team, we wish you health, growth, and good fortune in the year to come.
At OVS, we believe in the value of positive reflection. As 2021 draws to a close, be sure to take some time to reflect on your accomplishments – whether big or small. On that note, we are proud to share with you our year in review: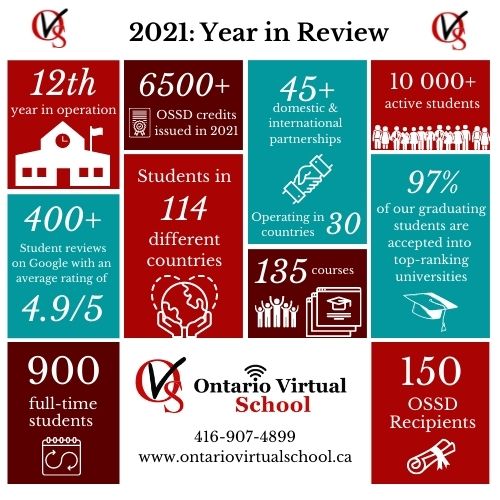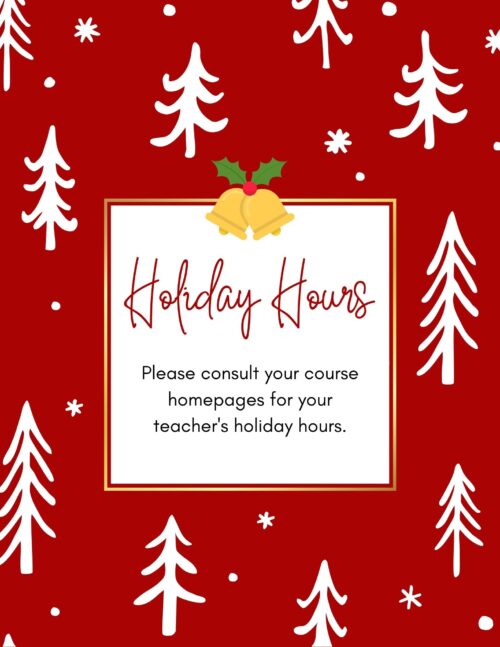 The OVS office will be open remotely throughout the holiday season to better support you as you work through your courses over the Winter break.
We will be closed on Christmas Eve and New Year's Eve. All other weekdays will operate on regular hours, with phone, email, and chat support available from 8am-8pm.
Please note, these are office hours only. Individual teachers will be updating their course homepages with any expected delays in their holiday marking schedule.
LET'S GET SOCIAL!
Did you experience great academic success this year?
We are always looking for students to spotlight on our website.
Email [email protected] to share your OVS story today!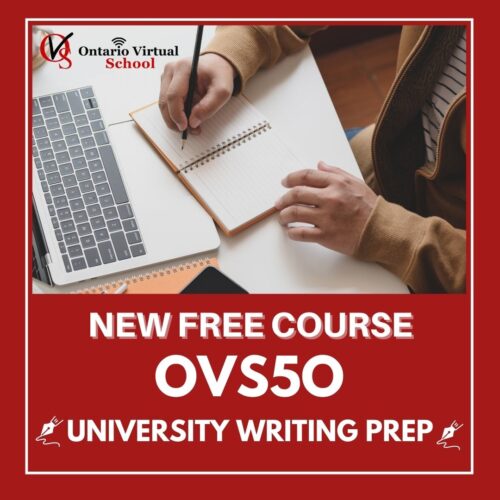 Looking for a way to get ahead this winter break, but don't want the academic or financial commitment of a full credit course?
Then OVS5O might be just the thing, especially if you're a senior student looking to improve or refine your writing skills ahead of post-secondary!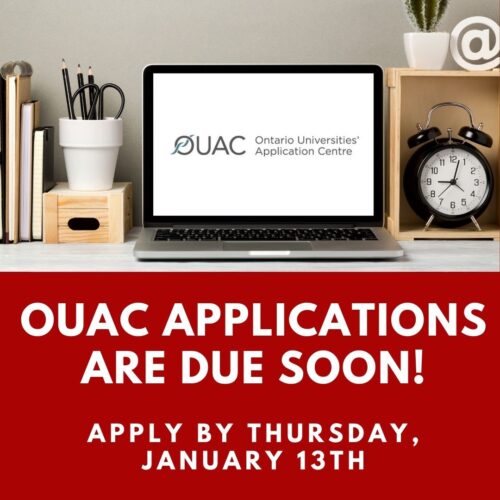 Have you submitted your university applications through OUAC yet? If not, you better hurry – January 13th is the deadline to apply!
When you do, be sure to add "Ontario Virtual School" as an alternate school in the "Academic Information" section so our office can update your OVS marks too!
Already created your account but don't see your Grade 11/12 OVS marks or current enrollment listed? Please contact admin @ ontariovirtualschool.ca.