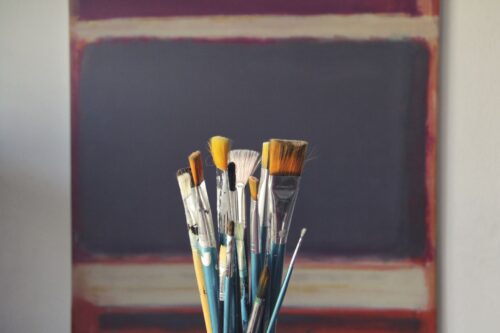 During the school year there is a heavy emphasis put on core subjects like Math, Science, and English. While in some ways this focus benefits many students, it can leave those who are more inclined towards the arts struggling to find time for the courses they enjoy. Not only are they missing out on subjects they like, there are also studies that show learning arts in high school can not only help students achieve academic success but personal growth as well. OVS can help you get those art credits that may have been left by the wayside.
OVS offers Visual Arts courses at the Grade 9, 10 and 12 levels (AVI1O, AVI2O, AVI4M). These courses cover a wide variety of artistic mediums from digital photography and mixed media, to painting and sculpting. Students will learn to apply various design elements and principles as they expand their creative process. They will also learn to critically reflect on and interpret art within personal, contemporary, and historical contexts. For students who might be interested in attending art school, or merely find the subject interesting, these courses are a great way to earn high school credits while doing something you love.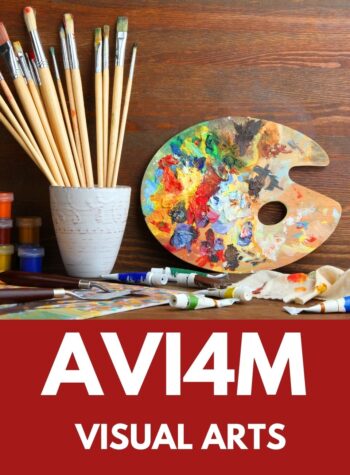 Photography is another form of visual storytelling. Taking photos of the world around us and turning them into complex and meaningful works of art. We offer grade 11 and 12 photography courses where students will not only learn about the history, evolution, and social influence of the art of photography but also concepts of composition, lighting, audience, and perspective. The Grade 12 course provides excellent preparation for success in technology-related programs at the college level. Maybe you just enjoy taking pictures, or perhaps you are seriously considering photography as a career path, either way these courses will help you create a foundation of knowledge to draw from.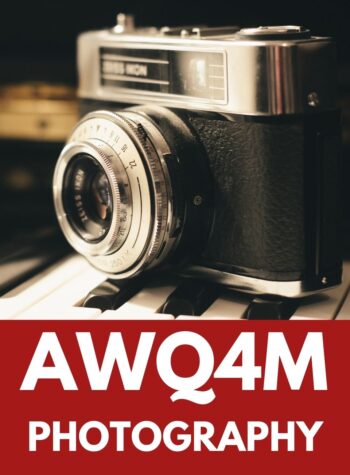 Perhaps your dream is to someday become a Hollywood star or perform live on stage in front of a captive audience. Seeking an education in the Dramatic arts requires dedication and passion. Our Grade 12 Drama course encourages students to experiment with the forms and conventions of both drama and theatre from various cultures and time periods. You will also learn to interpret dramatic literature and engage with acting and directing theories. If you're just looking for some fun or have plans to further study the dramatics arts, taking this course over the summer is a great idea!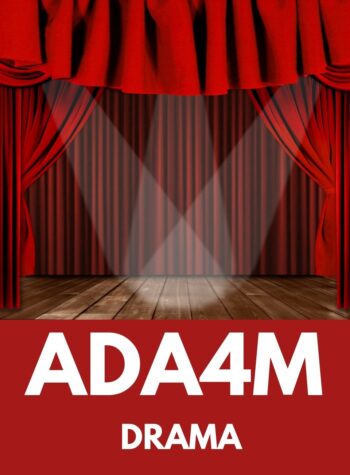 Basic literacy is essential to communicating in the modern world. Knowing how to put a sentence together or write a paper that is structurally sound are important skills. However, writing is also a wonderful way to express yourself and create art. Grade 12 Writer's Craft (EWC4U) teaches students to analyze models of effective writing, identify techniques for specialized forms of writing, and use a variety of methods to improve the overall quality of their writing. Whether you're interested in poetry, short stories, or writing novels, you'll need to know some basics of creative writing and this course can help you get there. Plus, it's good to have under your belt if you're thinking about a future in publishing.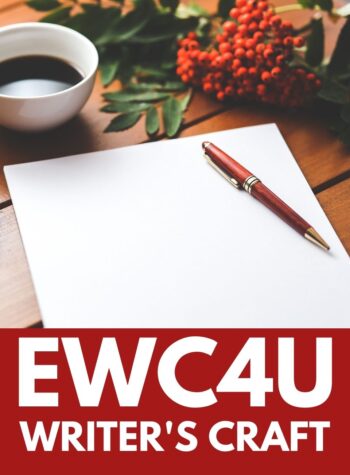 Fashion is art that we wear in the world. It's a way of expressing ourselves in our everyday life. Grade 12 Fashion (HNB4M) allows students to explore the world of fashion from a variety of areas. You'll learn principles of design, as well as fashion tools, techniques and procedures. Along with learning the technical skills, student will gain an understanding of fashion innovations, brand marketing, textile production, and the social responsibility involved when it comes to fashion production and design. This course is perfect for those who are just beginning their fashion journey.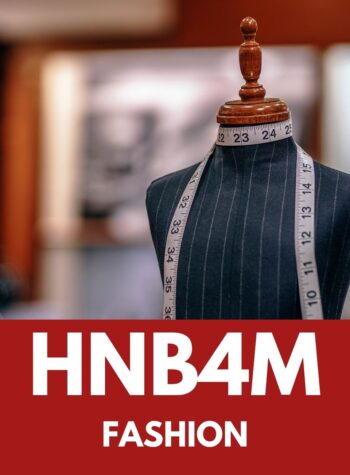 Whatever your artistic passion is, taking summer courses with OVS can help you follow your artistic side while also earning credits toward your high school diploma.