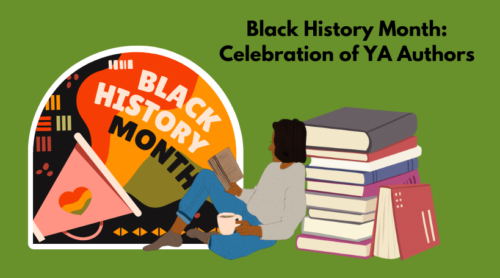 In honour of Black History Month we decided to take a look at some of our favourite Young Adult books written by black authors. These writers and their stories tell exceptional contemporary and fantasy stories that we're sure our student's will love.
1. The Hate You Give by Angie Thomas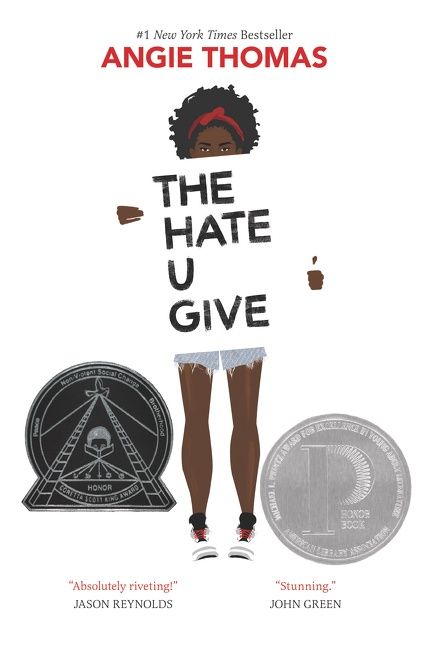 The Hate You Give is Angie Thomas's debut novel published in 2017.
The book centres around 16-year-old Starr Carter who is living in two worlds. The suburban preparatory school she attends and the poor neighbourhood she lives in. One night, her world explodes when her childhood best friend Khalil is fatally shot by a police officer. His death becomes national news and everyone wants to know the truth of what happened that night and only one person can say: Starr.
This novel was inspired by the Black Lives Matter movement and inspired a 2018 movie starring Amandla Stenberg, Regina Hall, and Russel Hornsby among others.
2. The Sun Is Also a Star by Nicola Yoon
The Sun Is Also a Star is a #1 New York Times best seller published in 2016.
The story is about Natasha, an illegal immigrant from Jamaica who lives in Brooklyn and Daniel, the son of Korean immigrants living in Harlem. Natasha is heading to a meeting with an immigration lawyer to try and keep her family from being deported. While Daniel is heading to a college admission interview. The two of them meet in a record store and spend an afternoon together discussing topics of love and destiny.
This novel, along with Nicola's other book Everything, Everything, have both been made into major motion pictures.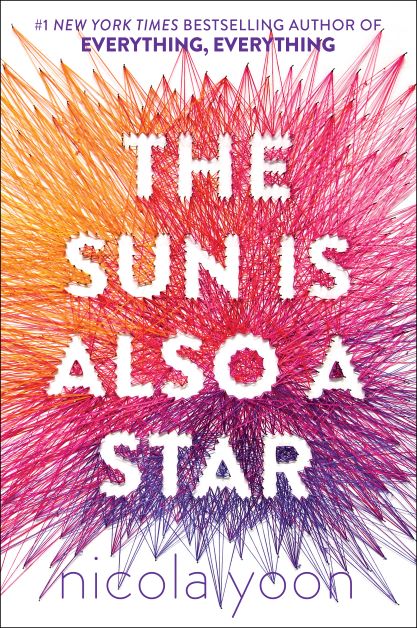 3. The Belles by Dhonielle Clayton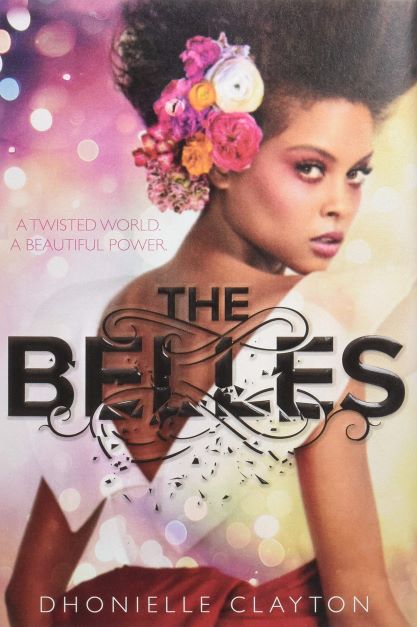 The Belles was published in 2018.
In Dhonielle Claytons inspiringly creative novel, Belles are admired and coveted because they control the commodity of Beauty. People are born gray, and only the help of a Belle can transform them.
Taking place in New Orleans, Camellia Beauregard is no ordinary Belle, she if favoured by the Queen and chosen to live amongst royalty. However, she soon learns that the palace holds many dark secrets and that the reality of her existence is a lie. Belle will be forced to make impossible decisions and fight to save herself, her family, and her world.
There are two other books in the series The Everlasting Rose (2019) and The Beauty Trials (2023).
4. Children of Blood and Bone by Tomi Adeyemi
Children of Blood and Bone is a young adult fantasy novel that was published in 2018.
The fictional land Orïsha was once a place of powerful magical beings called the maji. Burners could create flames, Tiders could make waves, and Zélie's mother, a Reaper, could summon souls. However, everything changed when the ruthless kin order all maji to be killed.
Now Zélie must learn to control her magic, find allies, and navigate a treacherous world designed to destroy her. With the help of a rouge princess, Zélie attempts to strike back against the monarchy that destroyed her family and restore magic to the people of Orïsha.
 The sequel, Children of Virtue and Vengeance was published in 2019.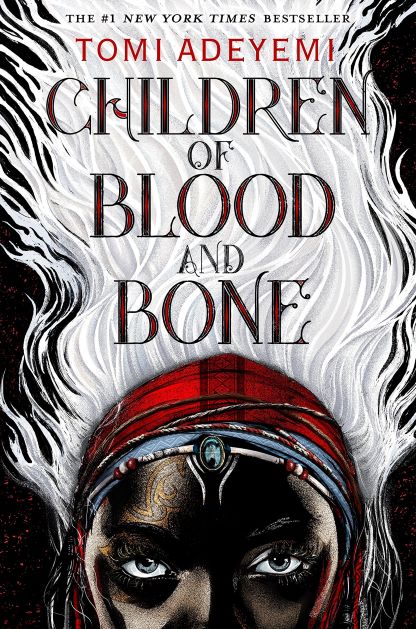 5. Long Way Down by Jason Reynolds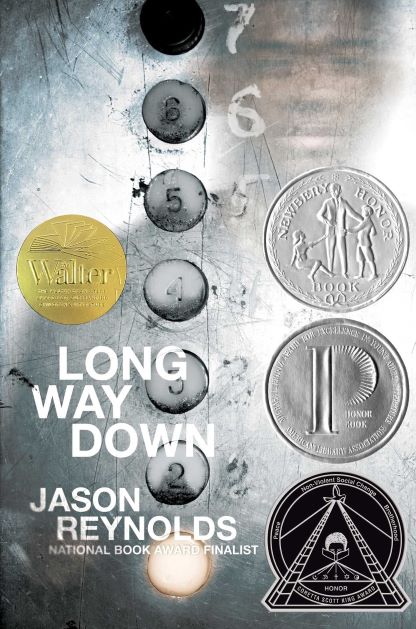 Long Way Down is a poetic novel written in verse, published in 2017.
William Holloman is teenage boy who plans to get vengeance on the person who murdered his brother, Shawn. As he rides the elevator down from his apartment various people, all of whom are dead, get on to tell him the story of their lives. Each story is connected to three rules that the neighbourhood lives by:
Don't Cry
Don't snitch
Get revenge
Each story revolves around death and pain, and how the continuous cycle of pain adversely affected their families.
The entire story takes place over a single minute. One minute to make a choice that can change lives forever.
Long Way Down has been the recipient for several awards such as the John Newbery Medal, and was adapted into a graphic novel in 2020. 
6. Piecing Me Together by Renee Watson
Piecing Me Together is a New York Times best seller which was published in 2017.
A first-person story narrated by sixteen-year-old Jade. She is an African American scholarship student attending a mostly white private school in Portland Oregon. Jade tries her best to take her mother's advice and seize every opportunity the comes her way, which is why she accepts and invitation to join a mentorship program, that turns out to be more demeaning than helpful.
As Jade learns more about herself and develops her artistic abilities, she comes to the understanding that she needs to make her own opportunities in life.
Along with Piecing Me Together, Renee Watson has written a children's picture book A Place Where Hurricanes Happen, and a middle school novel What Momma Left Me.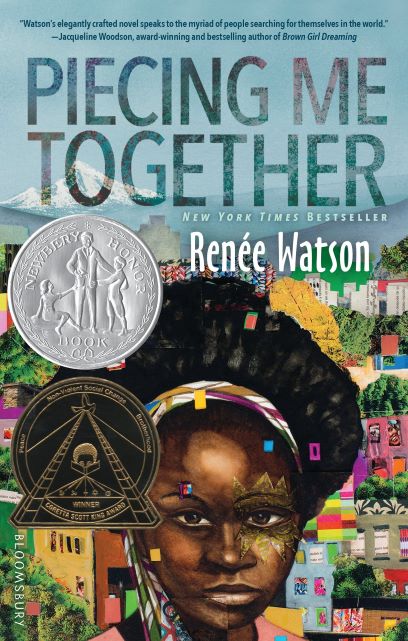 7. American Street by Ibi Zoboi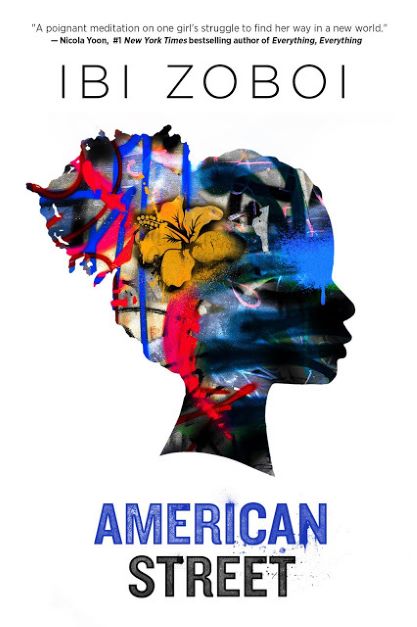 American Street is Ibi Zoboi's debut novel published in 2017.
Fabiola is a teenage girl who left Haiti to find a better life with her mother in America. Except, her mother is detained in New York and is faced with the prospect of deportation. Fabiola is left alone to navigate her new life living with her American cousins in Detroit's west side, attending a new American school, and a new romance.
Just as Fabiola begins to grow into her new life, she is presented with a dangerous choice. She soon learns the freedom and the 'American Dream' come with a price.
American street was a National Book Award finalist.
8. Love Radio by Ebony LaDelle
Love Radio was People magazine's best book of the summer and was published in 2022.
Prince Jones is seventeen years old with dreams of becoming a DJ and falling in love. However, he needs to take care of his mother who has multiple sclerosis and his littler brother. Instead, he ends up with his own segment on a popular Detroit hip hop show, Love Radio.
Dani Ford is focused on her future and not looking for romance. She plans to graduate high school, move to New York and become a famous author. 
When Prince meets Dani, romance ensues. But practical Dani make a deal with Prince, he has three dates to prove that he's worth falling for. Prince must learn to take his own advice, and possibly change his and Dani's lives forever.
Love Radio was also an Amazon's Editor Pick and featured on the Today show.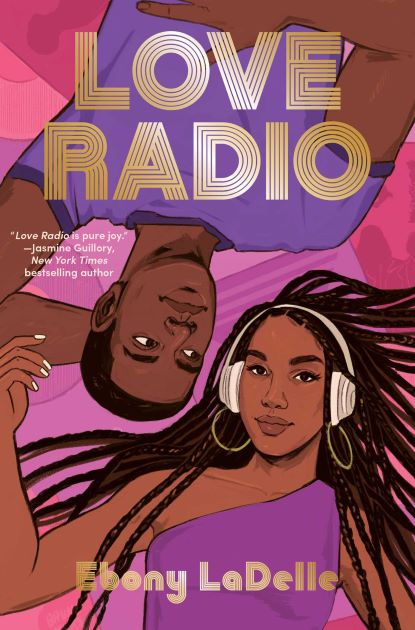 These are just a few notable books by exceptionally talented authors. We hope you enjoy reading them!