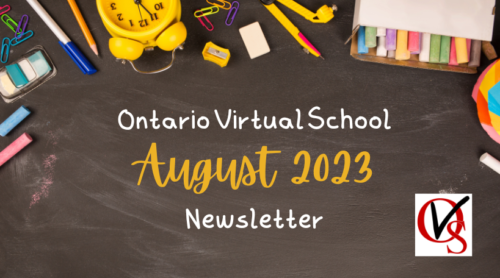 All students learn differently, and while some students learn better with online learning, others are more suited to in person education. However, it doesn't always have to be one or the other, but can be a combination of both.
Hybrid learning has many benefits for students, allowing them the social aspect of attending a physical high school while also getting the flexibility online learning provides. With Ontario Virtual School, students can take courses part-time with us, while being enrolled full-time in a brick-and-mortar high school.
There are several reasons students might take an online course, in addition to their regular high school courses. Perhaps a course you need to graduate or apply to university is full or doesn't fit in your schedule, by taking it online you can still get the credit you need. Maybe you attend a smaller or more rural high school that doesn't offer a lot of options in regards to elective courses, with OVS, there are plenty of elective options for you to choose from, such as Writer's Craft, Photography, or Kinesiology.
Hybrid learning with OVS gives student's options and flexibility when it comes to their education.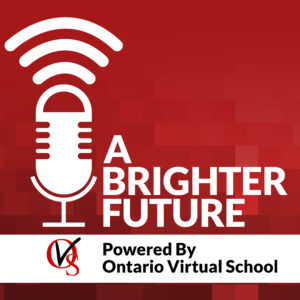 In this episode of A Brighter Future, powered by OVS, Alicia Cuzner will discuss what thinking skills are, and how to develop metacognition skills in school. Listeners will learn about strategies and tools for problem solving and making connection. This podcast also includes a Student Spotlight with one of our OVS students, Nathan.
The Ministry of Education has been slowly adjusting the curriculum for all Grade 9 students in Ontario, so instead of having to choose an Applied or Academic stream, students are now required to instead take one standard de-streamed course. This is being done in an effort to give students options and not limit them to specific academic streams too soon.
Currently, Grade 9 Math (MTH1W) and Grade 9 Science (SNC1W) have already been de-streamed. This year, Grade 9 English will also be de-streamed. While the Academic and Applied English courses will still be available for a limited time, Ontario Virtual School is currently working to develop the new ENG1W Grade 9 De-Streamed English course for our students and it will be available later this school year.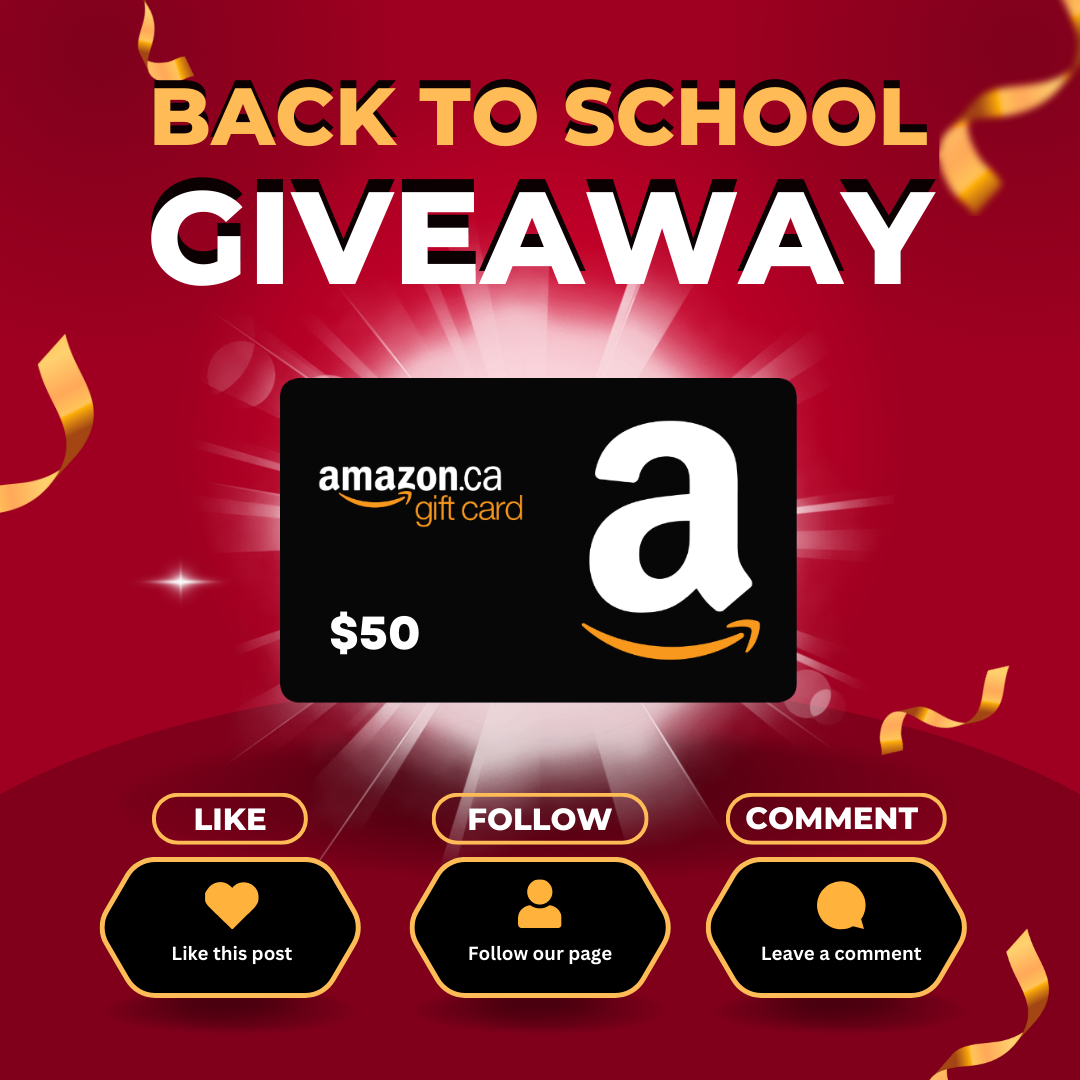 Giveaway Time!! To celebrate the new school year, we will be giving away a FREE $50 Amazon gift card to one lucky winner to help pay for some back to school supplies!
This Giveaway will be starting Friday the 25th. 
HOW TO ENTER:
Like this post on Instagram
Follow our page
Comment on our Instagram post and tell us what grade you or your child is going into
Winner will be randomly chosen on Thursday, August 31. Good luck! 
Check out our TikTok page, where one of our teachers, Alicia Cuzner, offers tips to help improve your school work.
For other updates and information, you can also follow us on Instagram, Twitter, and Facebook.