Only one more month of summer! Have you completed your summer bucket list yet? We're working on ours!
Introducing more courses, more partnerships, and more opportunities for student success!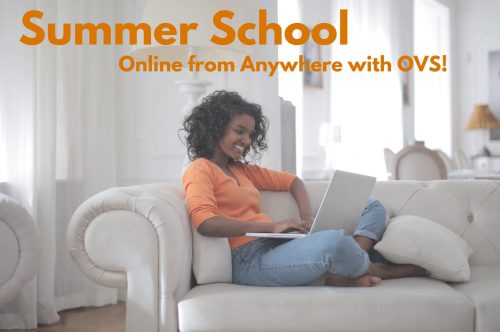 Summer may be drawing to a close, but it's not too late to register for a fast-track summer course with OVS – complete in as little as 3 weeks if you register before August 10th!
Missed the memo? No problemo! Registration is always open at OVS.
Register anytime after August 10th and you'll simply need 28 days minimum enrollment to complete.
Need some more time? Any of our courses – even those purchased during fast-track summer eligibility – will have up to one full year to complete!
This page is a hub of great information for students applying to post-secondary! We post pathway guides for various streams, including Business, the Humanities, Engineering, Computer Science and the Social Sciences! New pathways posted all the time!
We're also partnering with prominent Canadian universities and colleges to provide OVS students with key information about what to expect if you choose to attend that school. With universities like Laurentian University, the University of Waterloo and Trent University, and many more to come!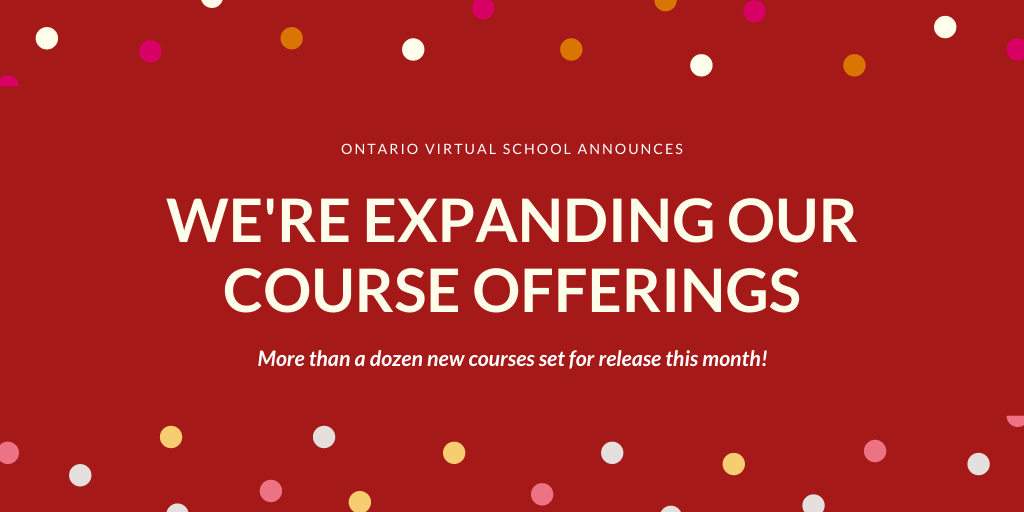 Keep an eye out for great new courses being added all this month, including:
AWQ3M – Grade 11 Digital Photography
BDI3C – Grade 11 Entrepreneurship
BOH4M – Grade 12 Business Leadership
CGG3O – Grade 11 Travel & Tourism
ICS3M – Grade 11 Computer Science
HFC3M – Grade 11 Food & Culture
HHG4M – Grade 12 Human Development Throughout the Lifespan
SVN3E – Grade 11 Environmental Science
Religious Studies courses (HRE-O) for all grades!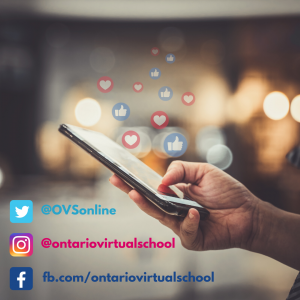 LET'S GET SOCIAL!
Be sure to follow OVS on all your favourite platforms!
FOLLOW US ON FACEBOOK
TWEET US
CATCH US ON THE 'GRAM
We post daily study tips, weekly blogs, student spotlights, deadline info, discounts and giveaways!

Student Spotlight: Paralympian Abigail Tripp keeps busy during COVID closures & completes her OSSD online!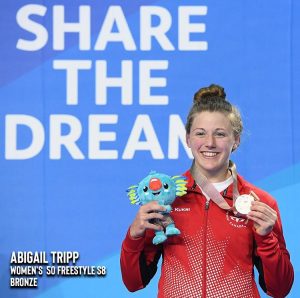 With the Paralympics postponed until Summer 2021, Paralympic swimmer, Abigail Tripp, took advantage of her limited ability to travel and train to set her sights on university instead!

"The OVS e-learning experience was one of the best I have experienced. […] I naturally love working independently and can motivate myself without outside factors, so the OVS model was ideal for me. […] As an athlete, online learning is beneficial because I can bring it with me wherever I go without the worry of falling behind."
Read about Abi's Full Experience on our Alumni Page!