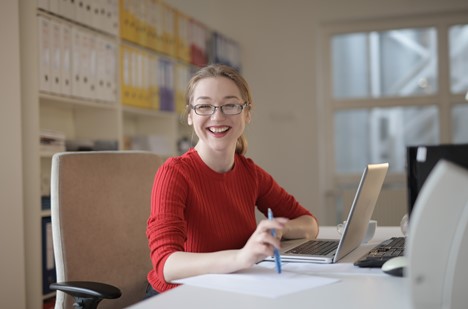 There are plenty of reasons why someone may not have been able to finish their high school diploma. In fact, in 2016, 14% of Canadians over the age of 25 reported that their education level was below high school graduation.
Having a high school diploma can open many personal and professional doors for Canadians and is something worth obtaining. However, as kids, careers, and life in general start to become consuming, it can be challenging to carve out the time to go back to high school as a mature student.
Luckily, there are ways around this that don't involve traditional in-person schooling. Adults can enroll in an Ontario online high school and finish their diplomas from the comfort of their own homes.
Let's look at the benefits that virtual school offers for mature students and how you can complete your high school diploma online.
Flexible Schedule
One of the most significant benefits of taking high school courses online is the flexibility that virtual school gives. Not only does virtual school save you the time it takes to commute to and from campus each day, but by taking asynchronous classes, you can watch the lessons and complete your work at any time that works for you. This is especially helpful for mature students who are juggling work or raising kids on top of their education.
Additionally, by being able to set up your school schedule around your personal life, you can avoid having to quit your job or find childcare for your little ones in order to go back to school. This can help save a considerable amount of time, money, and stress.
Upgrading Courses
If you were able to take some high school courses earlier in your life, you might wish to upgrade your marks for those courses. Because you already have a base understanding of the content, taking courses virtually allows you to work at a faster pace than you would be able to in a classroom setting. This way, you can move quickly through the content you already know and spend more time focusing on new or harder to grasp concepts in order to get the best grade possible.
Upgrading courses can help students have a better chance of getting into post-secondary institutions or land higher-paying jobs upon graduation.
Personalized Learning
Online learning offers a more personalized approach to learning than a traditional in-person classroom setting. Not every student learns the same or will benefit equally from the same teaching methods, especially those who have already gained more life and work experience than the average high school student. By having a wide selection of course materials, students can interact with the specific material that will help them learn.
A personalized learning approach also gives students the ability to apply their learning in a way that best shows their personal understanding of the concepts presented. This could mean having various options for a project or different ways to take a test. This approach increases students' success and gives them a better chance of completing their courses and graduating.
Image Source: Andrea Piacquadio via Pexels