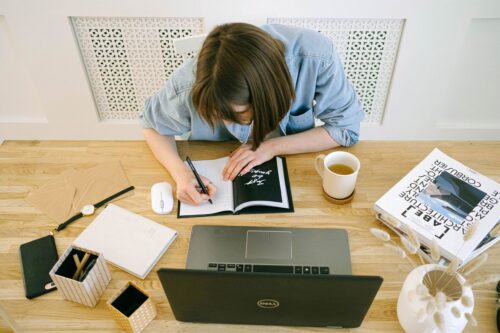 Writing tests can be anxiety inducing for many students. In fact, it can be hard to even begin the process of preparing for a test when you're overwhelmed with how to begin. In this blog we'll look at four simple tips to help you get ready for your upcoming test.
The first step in any good study plan is getting yourself organized. Whether you take your notes by hand, on an app, or a computer, keeping your notes together and organized can be tough. But, in order to study effectively, you'll need to make sure you don't have to go digging around or searching for notes in the middle of a study session.
The best way to do this is to organize everything by unit. Map out each unit you need to study for a particular test or exam and then locate all the notes you have for that unit. Once you have them all in one place you can go through them to see what you're working with. It's possible you may need to go back to the textbook to fill in some gaps.
One of the great things about taking courses with an online high school like Ontario Virtual School, is that you can actually go back through your lessons and re-watch them and even take screen shots of the PowerPoint presentation.
Now that your notes are all in one place, you'll want to rewrite them in a more clear and concise manner. Usually when you're taking notes, you start off with the best of intentions to keep them orderly, but sometimes they can end up being a bit messy. By rewriting your notes it can help you make them easy to follow, and as an added bonus, writing your notes out by hand can actually help with memory retention.
Take our MHF4U course for example. Let's say you're preparing to take your Unit 1 Test. There are 3 sub sections within that unit. Below is an example for a way to organize your notes with headings and subheadings: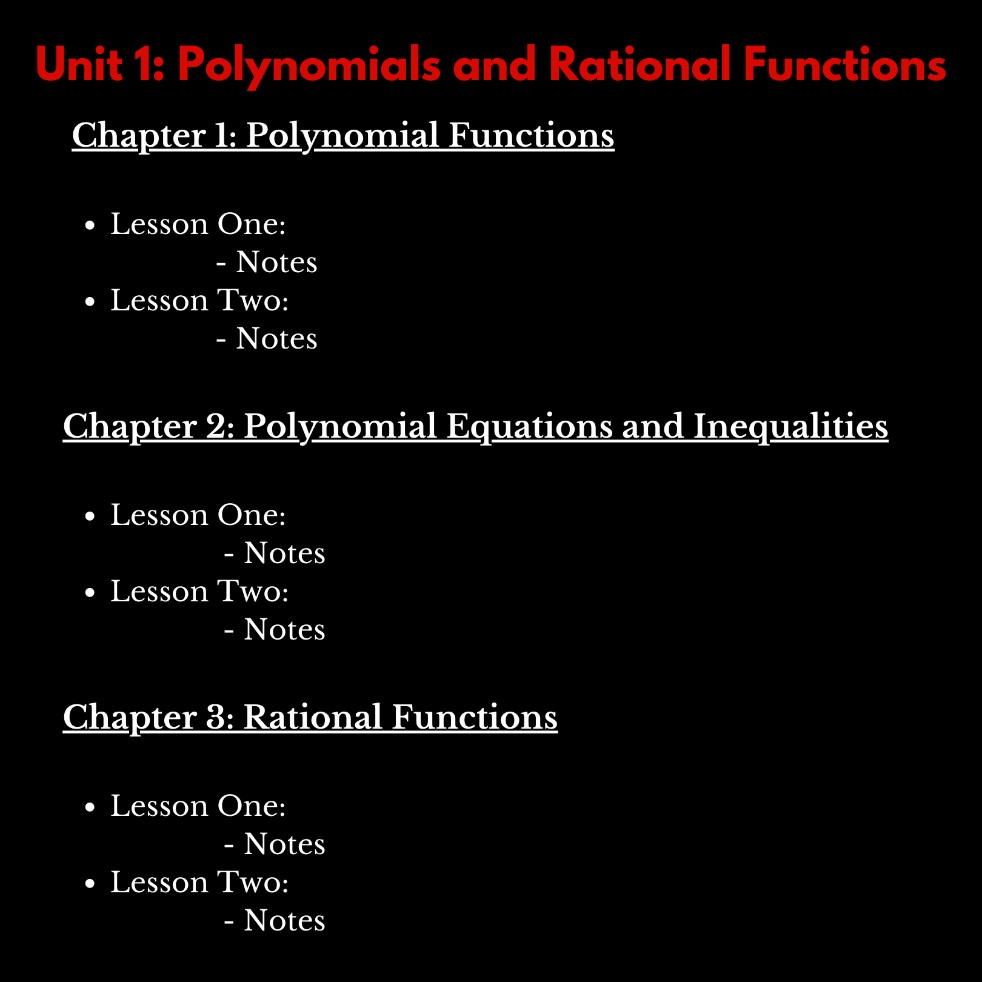 2. Find Your Study Environment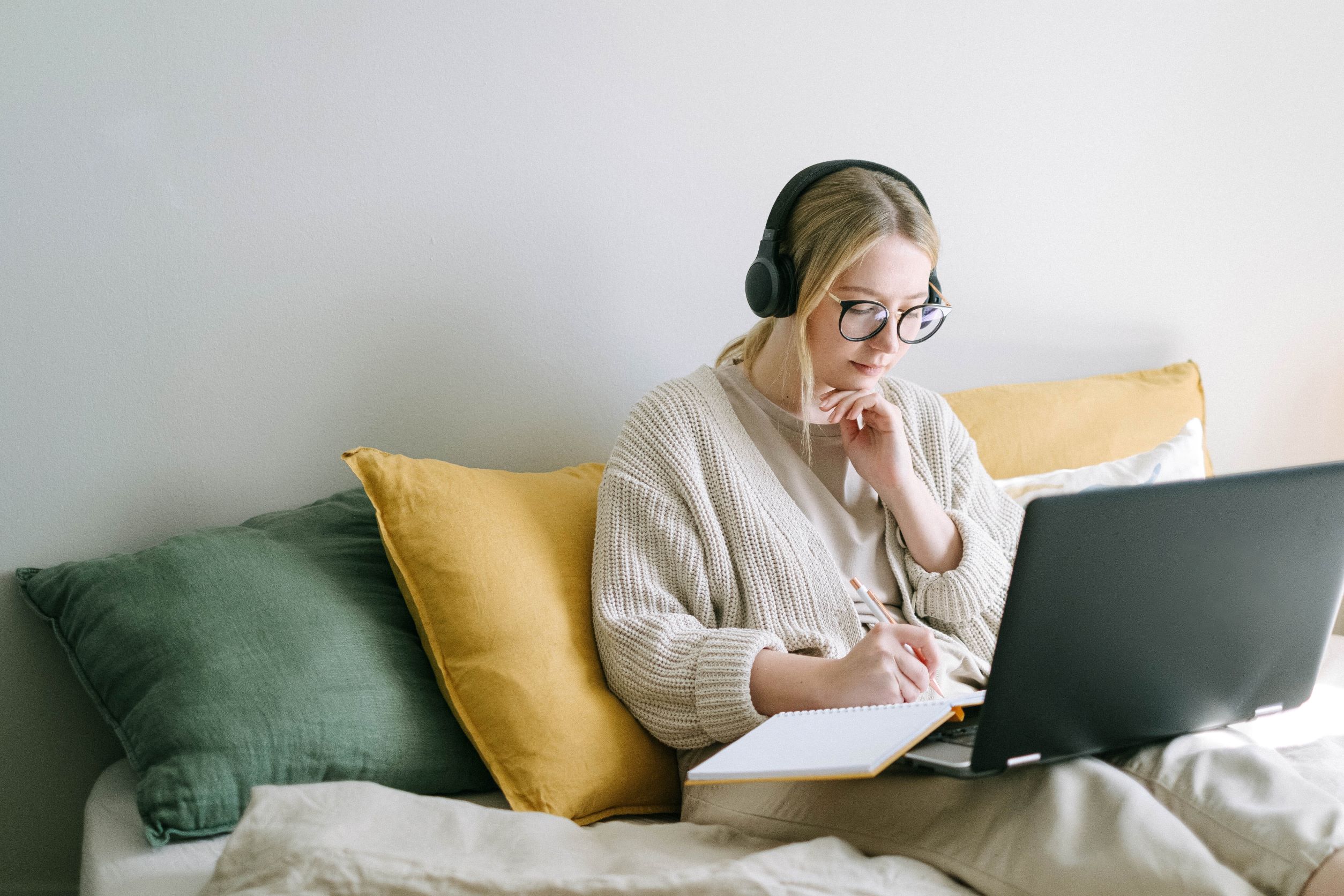 Everyone learns in their own way, and studying in an environment that is both comfortable and helps you focus is essential. Some students work best in quiet environments with a desk and absolutely no distractions. Others might do better in a comfortable chair, listening to music, with periodic breaks to help keep them on track. Then there are students that might fall somewhere in the middle.
It can take some trial and error before you're able to find the environment that works best for your needs. Once you've found the perfect study space, make sure you stay consistent in carving that area out as your designated study spot.
If you're a student with an IEP (Individual Education Plan) and are struggling to figure out what learning environment works best for you, then you should check out our podcast about IEPs and optimal learning environments.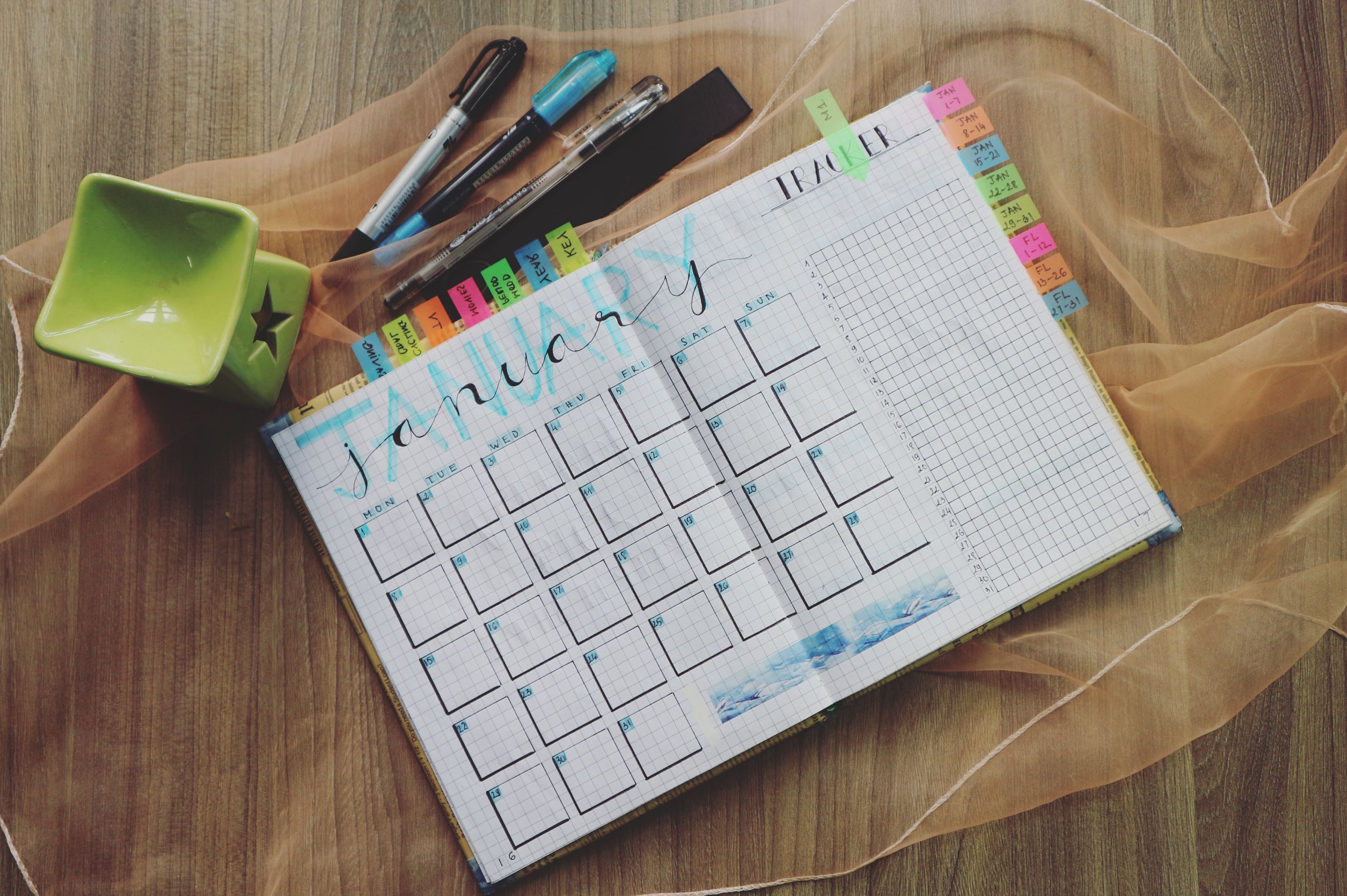 Once you have your notes and your study space ready to go, the next step is finding the time. Students have busy schedules, between classes, part-time jobs, and extra curriculars it can be hard to find the time to study.
Figure out where there is space in your schedule and set time aside. You may think it'll be easy to just squeeze in some study time randomly when you find you have a spare moment, but this doesn't always work and you might find yourself never having the chance to review the way you should. By setting aside a designated time, you can ensure that you will be able to study in an effective manner.
If you're attending a virtual high school like OVS, sometimes it can be hard to build a schedule that works for you. If you're struggling to manage your time and need some help, Ontario Virtual School has a Student Success team for our students that can help you make a study plan.
4. Practice Tests with OVS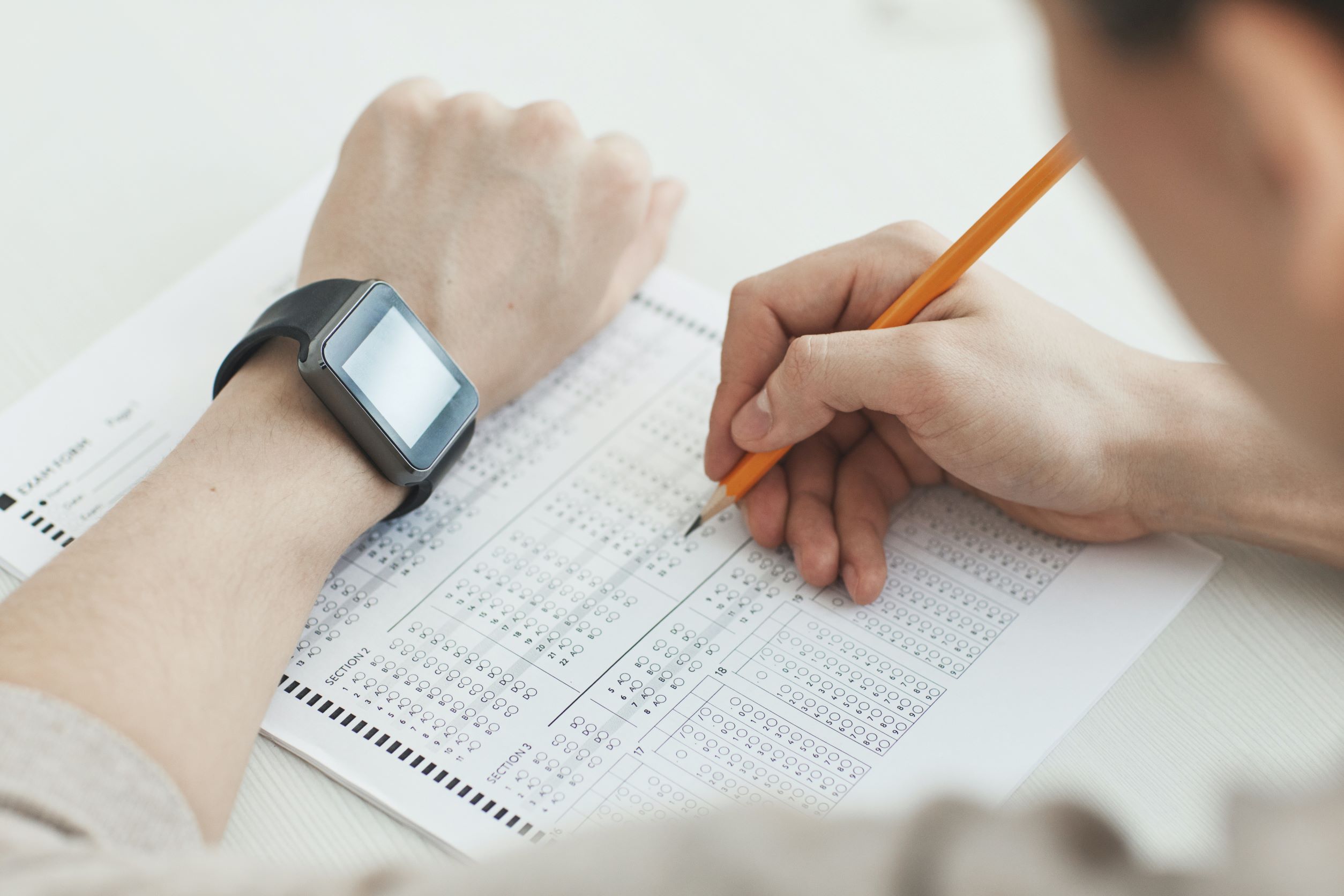 At Ontario Virtual School, we want to make sure all of our students succeed in their courses. That's why we've included practice tests in the resources panel for our students. These practice test and even practice exams, are older versions of the current tests and exams in your course.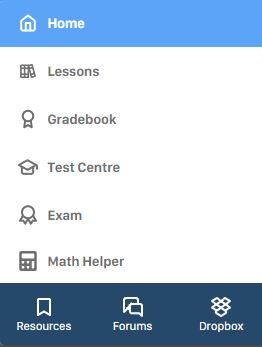 This is an example of what student's will see in their online portal for math courses. It's all laid out to allow for easy navigation. Everything from lessons, to the test centre, gradebook, and resources. 
You can download these practice test at any time and they have answer keys so that you can check your work. What's more, is that though they don't count for grades, you can send your practice test and exam to your teacher for help. If there are questions you got wrong or things you didn't understand, you can go over all of that with your teacher and get feedback to help you improve.
Courses in Math (MHF4U, MCV4U, MDM4U) and Science (SCH4U, SBI4U, SPH4U) are predominately test based, so being prepared for them by taking advantage of the practice tests will help to ensure you get the grade you want.
These 4 tips will help you to effectively study for your next test or exam. With OVS, we make it easy for students to get the most out of their education.