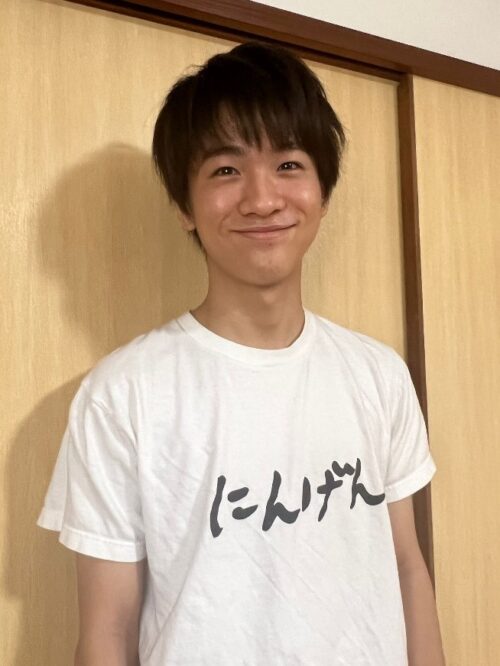 Masaru decided to join OVS as a student from Japan and wanted to earn his OSSD to apply to Canadian universities. He found taking courses with OVS was an economical and efficient way to earn the OSSD while studying outside of Canada. By earning his diploma online, he was able to participate in extracurricular activities alongside his academics.
He completed his grade 12 year with us, taking courses to assist him in not only graduating but applying to the Computer Science program at University of Toronto. He completed English (ENG4U and OLC4O), Mathematics (MHF4U, MCV4U and MDM4U), Computer Science (ICS3U and ICS4U), and Physics (SPH4U), earning all A's in his courses.
We asked Masaru a few questions about his experiences with OVS.
How has OVS prepared you for life outside of high school?
Some courses such as Computer Science (ICS3U and ICS4U) has prepared me for my job in the future as a software engineer. I never really had experience using Java before, and the course was a great introduction to the language.
What were your most memorable parts of learning with OVS' online platform?
The ease of using the platform, easily navigating the program to access the recorded lessons and resources provided like textbooks and practice tests. The teachers were timely with their emailed feedback and responses, and there was plenty of support from the staff.
How did your experience taking courses with OVS compare to your day school experience?
I had far more free time at OVS, which allowed me to do more extracurriculars. Moreover, I was able to take the tests at my chosen time, which allowed me to perform at my best.    
What advice would you share with students who may be looking to take courses outside of their day schools?
I would advise them to create a list of assignments they need to complete by the end of the year and create a solid plan to complete them with time to spare. I only realized this a few months into the course and I wish I had started doing it sooner. One approach one could take is Gantt charts, which was taught in the ICS courses, which helped me pace my assignments.

Masaru successfully applied to U of T and will be attending the Computer Science program! We are very happy to have helped Masaru achieve his goals!
I found the overall experience at OVS to be a great one, certainly for my circumstance. Thank you to all the teachers and staff who helped me along the way.