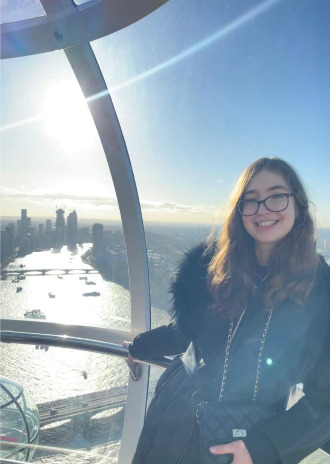 Canadian student completing OSSD while living abroad
Margaret Ascan is a Canadian student living abroad in Europe. When her family first moved, she planned to attend an international school, however, she found that they had a substandard level of education. She decided it would be better for her to learn from a Canadian online school. She ultimately chose OVS because of our flexible schedules, over ten years of online teaching experience, and the positive reviews she read online. She completed 9th Grade with us and is now a 10th Grade student. She is currently enrolled in French (FSF2D) and Math (MPM2D). We asked Margaret about her experience with us.
What were your favourite aspects of learning with OVS?
The freedom to work at my own pace and schedule. As I'm preparing to complete my grade 10 piano exam, the ability to work in increments throughout the day allows me to practice more between my mother's piano lessons. Thanks to OVS's flexible program, my technique and musicality has flourished and advanced much faster in a year than I could have ever hoped for if I were attending traditional school.
This flexibility also allowed me to devote more time to my projects and give my best in all of my assignments. My deadline-free schedule gave me the time to complete in-depth research on interesting topics, gain new ideas, and create projects that truly meant something to me. Despite the fact that my perfectionist nature caused me to fall behind on my work, I learned so much from this experience that I don't regret my decision at all.
How did your experience taking courses with OVS compare to your day school?
When I was living in Canada, I was fortunate to attend very good schools, which instilled in me a curiosity and desire to learn more about the world. However, when I moved to Europe, the school I briefly attended was a disappointment in that it did not encourage students to strive for more than a passing grade, and the switch to virtual learning due to the pandemic only made matters worse. In comparison, the quality of education provided by OVS's resources, lessons, assignments, and teachers made online learning a very enjoyable experience. Despite the fact that I only communicated with my teachers via email, I felt they were always there to answer my questions, guide me through the course, and help me grow as a student as well as an individual. Unlike in regular schools, being able to review the video lessons and spend more time fully understanding and analyzing concepts helped me retain and remember a lot of what I learned in OVS. Furthermore, in day school, peers can be intentionally or unintentionally distracting, and the amount of information absorbed can be affected by external factors such as the mood or the day. This is less of an issue with online school because the flexibility and freedom of OVS's schedule allows students to decide when they're ready to work, leading to more efficient and successful learning.
What advice would you share with students looking to take courses online?
I would advise all students to find a school-life balance, especially if you plan to enroll full-time. I believe it is critical to contrast online school with other activities. Personally, I balanced my schoolwork and computer time with outdoor sports, piano, reading, and spending time with family and friends.
Additionally, for those with perfectionistic and/or procrastinating tendencies, it is very important to develop time-management strategies to help you get through the work. Whether it's making calendars, writing to-do lists, or breaking up coursework into chunks, if there aren't any deadlines or constraints pushing you to finish and submit the work as it is, it's very easy to fall behind or get stuck on an assignment for too long. At the beginning of grade nine, I used to spend up to a couple months on my first assignment, not wanting to submit it until I was certain it was as close to perfect as possible. This obviously became a problem as my school deadline approached, so I needed to learn how to manage my time and work more efficiently in order to catch up.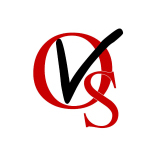 Here at OVS, we strive to help all our students succeed. Flexible and self-paced learning doesn't mean students are left entirely on their own. Our teachers monitor attendance patterns and will work with them to offer added support if they noticed students are not progressing in their course. Our Student Success team is also available to aid students and even help them create study schedules if needed.
We are happy that Margaret is enjoying her classes with us and look forward to helping her complete her OSSD. 
"Learning at OVS has been wonderful experience! The teachers are friendly and helpful, the courses are thoughtfully prepared and intellectually stimulating, and most importantly, OVS prepares its students for the responsible, independent work our lives will demand in the future!"