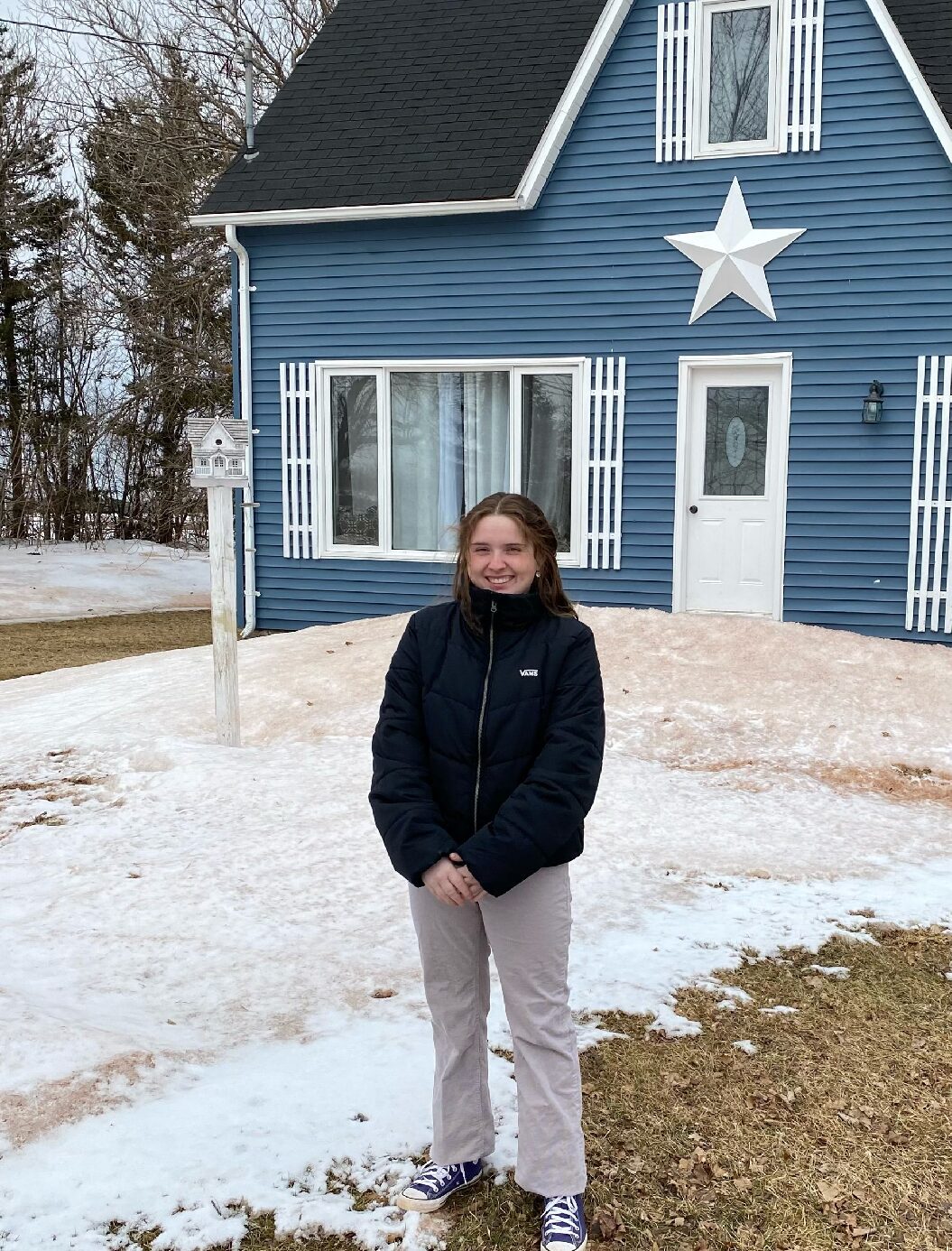 Studying the Ontario Curriculum from Out of Province
Macy Bailey is a full-time student studying from PEI. Having previously been enrolled in Ontario schools, when her family moved to PEI, she wanted to continue studying the Ontario curriculum.  Like many of our Out-of-Province students, she also found that online education in her location isn't nearly as accessible as OVS and that OVS had a wide selection of courses to choose from. She has taken several courses with us, but her favourites include Kinesiology (PSK4U), Food and Culture (HFC3M), and World Religions (HRT3M).
Macy found that OVS prepared her for post-secondary school, as she was in control of her learning and could do her work at her own speed. She was able to learn some subjects more quickly, while taking her time with things she found more difficult. As well, studying with OVS will allow Macy to graduate early and go to college when she's ready.
One of her favourite parts of learning with OVS was how helpful the teachers have been. They are always willing to help make sure she understands the concepts. She also found that taking courses with OVS was easier for her, because she didn't have to sit through long lessons and could complete her work at her own pace.
Her advice to other students thinking about enrolling at OVS would be to try and stick to a routine and make an effort to stay on task. For students who want to take online classes but feel they may struggle with keeping organized, we have a Student Support team, that can help them create study schedules to keep them on task and meet self-set deadlines.
"OVS has been incredible for me and my education!"