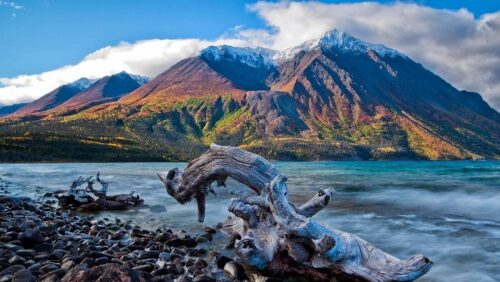 OVS allows Out-of-Province student Lucy Baxter to take the courses she needs to achieved her goals
Lucy Baxter wanted to study French Immersion (FIF2D), but her day school didn't offer it as a possibility. She lives in the Yukon and there aren't a lot of options, many of the school boards are cancelling their French Immersion programs, so she was happy to see that OVS offered the courses she needed, and that she was able to enroll with us as an out-of-province student.

What was your favourite part about studying with OVS?
Learning at my own pace and not having to go to classes were my two favourite aspects of learning with OVS. The videos and explanations for each assignment [are] very well done and helpful. The teachers and support staff are also very helpful and respond quickly. I felt like I had complete control of my learning. I could decide when I wanted to do a lesson, how many lessons in a day, when I wanted to hand in an assignment or even when I wanted to do a test, [all] on my own time. Online school is more relaxed and I'm not as stressed to get everything done. I am able to perform to my best abilities as I am working at my own pace.
How has OVS helped you prepare for your future?
It has [helped] me to be self-disciplined and focus on my time management because I'm doing this course mostly independently but I appreciated the teachers help whenever I needed it.
Do you have any advice to others thinking about taking a course with OVS?
My advice is that you need to make sure you stay on top of your work and don't leave it all to the end. I think online school only works if you are self-disciplined which is great skill to develop.         
Here at OVS we are happy that we could help Lucy get the courses she needs to succeed.