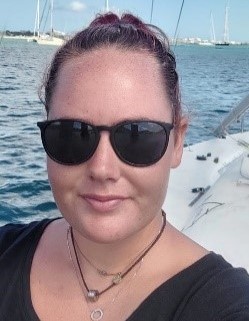 Studying with OVS gave Grace Cheasley complete control over her learning
Meet Grace Cheasley, a student who is currently studying full-time from Caribbean,  St. Martin. During Covid she struggled with the online classes her school provided. However, having had previous experience with homeschooling she decided to take her education into her own hands.
"I decided it would be easier to do it all on my own with a fully online school. I wanted the freedom and the control over what subjects I could take."
She lives on a small island and works 6 days a week, which made it difficult for her to attend in-person school and she struggled to keep up. However, with OVS, she was able to balance her education with her busy schedule.
She enjoyed the freedom of choice when selecting courses with OVS. Her old school was very limited in what they offered. With us, she was able to take courses in a wide variety of subjects such as photography (AWQ3M), biology (SBI3U) and math (MCR3U). She is also currently enrolled in our HSP3U: Introduction to Anthropology, Sociology, and Psychology course among others. She found that our varied course options allowed her to broaden her opportunities for the future.
We at OVS are looking forward to helping Grace continue with her academic progress and assisting her in reaching her educational goals.