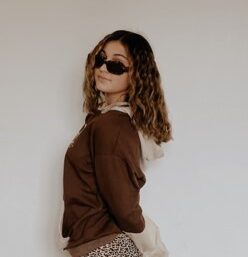 Demi Govia turns to OVS to improve her pandemic learning experience
Demi Govia was, like millions of students around the world, thrust into online learning last year due to COVID-19. As schools rushed to switch to an online format, many turned to live-meet programs like Zoom to conduct their classes with only minimal adaptation for the new format. Unfortunately, Demi felt that the e-learning experience provided by her local school in Trinidad and Tobago was not effective for her style of learning.
"The online Zoom calls for schools down here were too hard to learn. They were not convenient, as you had to be online at a specific time, and we are not able to watch the lessons over again."
Luckily, Demi discovered Ontario Virtual School. OVS's self-paced, asynchronous format appealed to Demi more than her day school's model, and, since OVS's programming is fully online, she was able to register and work on her completes from the comfort of her home in Trinidad and Tobago.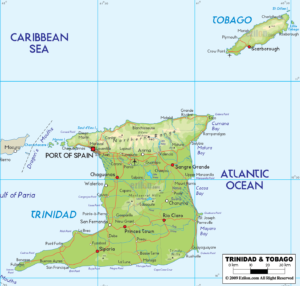 "I thought finding a Canadian online school would be great for my education, and would make it easier to get into collages in the future. And I was not wrong, OVS has been amazing!"
With OVS's unique Learning Management System, students are able to view all lessons and materials at any time, including pausing, rewinding, and re-watching lessons whenever they like.


But that isn't the only advantage that Demi found with OVS. Canadian post-secondary institutions are well-respected around the world, and graduating from an Ontario-accredited school, like OVS, gives students easier access to these prestigious institutions. This was just one more reason for Demi's decision, as she has big plans for her future studies!
"I want to study to work with special-needs children, such as those with down syndrome or autism, because I have a little sister who has down syndrome. Right now, that what I am thinking of studying."
For now, Demi is starting off with two courses, Grade 9 English and Geography, but plans to take more in the future. She notes how the self-guided nature of OVS's programming is helping her form more independent study habits, which she knows will come in handy her post-secondary studies.
"The independent work has prepared me to be more responsible and organized."
She also commented that the variety of assessments has made for a more engaging online learning experience than she received at her previous school. Yet, OVS's flexible scheduling offers a more stress-free way to handle this independence, since there is no need worry about deadlines.
"I really like that OVS gives you the amount of time you need to hand in your work. You can take your time."
After seeing her preliminary work ethic, we know that Demi is well on her way to achieving her academic goals, and we're very proud to play a part in another exceptional student's educational journey towards success!