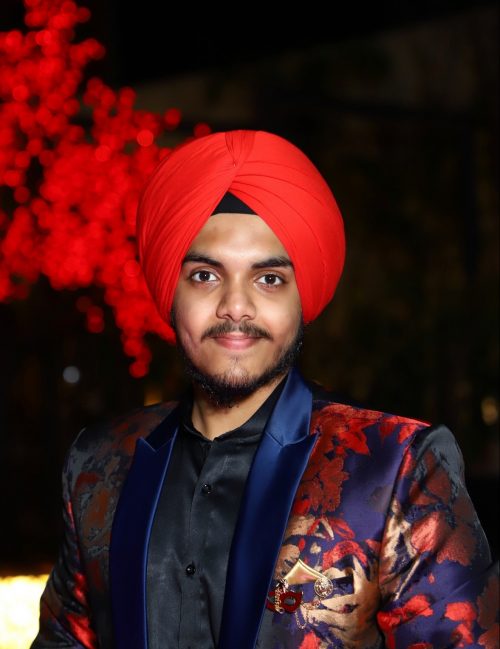 OVS Helps Arjan Overcome COVID Obstacles to Gain Acceptance at Ryerson University!
These past several months have been very trying for students around the globe. Ontario Virtual School is proud to have been able to help students keep from falling behind in their studies and post-secondary pursuits. The following student has agreed to allow us to share his story of how OVS helped him overcome the educational obstacles presented by COVID-19.
Arjan Batra lives in India and was just months away from his high school graduation when the majority of his Grade 12 final exams were cancelled suddenly due to the global COVID-19 pandemic. Arjan's day school responded to this situation by assigning final marks based on an adjusted assessment scheme. However, this left Arjan with significantly lower marks than what he felt he could have earned in a normal school year, particularly in Maths.
Most of our final grade 12 exams were cancelled due to the pandemic and we were marked on the basis of an adjusted assessment scheme. [As a result,] my marks in maths were greatly different from what we were expecting and I needed to improve my marks.
Luckily, Arjan discovered OVS, and learned about our remote upgrade options. Switching to a fully online school model seemed like a radical adjustment, but Arjan says that it was much simpler than he first expected. He also found his teachers helpful and responsive to his needs throughout the course.
My time spent learning on OVS was very pleasant, the interface and lessons are easy to use and access. Chapters were well explained and would even be helpful for someone who has no prior knowledge of the topic. My teacher was very helpful too! I did not face many problems, but when I did, I was helped out by my teacher in just the way I wanted to be assisted.
With the help of OVSs unique online model, Arjan was able to achieve his highest potential, completing his course with the grades he needed to gain acceptance to Ryerson University. This fall, he will begin earning his Undergraduate Degree in Computer Science.
On behalf of all of us at OVS: Congratulations, Arjan! We are proud of your perseverance through these difficult period, and we are thrilled our platform allowed you to make your post-secondary goals a reality. All the best to you as you begin your studies this fall.